Unravelling the Ins and Outs of Restructurings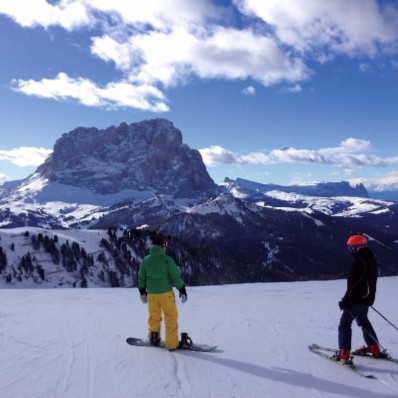 La Clusaz
25 - 28 January 2017
---
Since the global financial crisis, deal-making has become difficult and volumes have fallen away. Restructurings in different sectors of the corporate landscape, liquidity pressure, a tough economic environment and ongoing regulatory changes, are continuing to have a considerable impact on business models and will be key factors affecting M&A deals. Each M&A transaction, and in particular each M&A restructuring transaction, is different. Not just because M&A transactions can be structured in a myriad of forms but also because each client is different. Clients can have completely different needs, different levels of experience, different cultural and legal backgrounds and different financial means.
Understanding the intricacies involved in the interactions within a restructuring is crucial towards achieving a successful outcome in these types of transactions. Putting together M&A restructuring deals (such as split-ups, spin-offs and carve-outs), particularly in the context of tax, employment, antitrust or insolvency implications, and before, during and after completion of the deal, is one of the challenges that every experienced adviser wants to take and likes to face. At the 2017 M&A Winter Seminar in La Clusaz, France, members of AIJA's M&A, Tax, Labour, Antitrust and Insolvency and Tax Commissions, together with some prominent external speakers, will discuss such matters. This M&A Winter Seminar is an excellent opportunity to gain valuable insights from international experts in the fields of M&A, tax, labour, taxantitrust and insolvency law. It is intended for lawyers (both in-house counsel and private practitioners) dealing with restructuring and M&A transactions.
The seminar aims to combine legal expertise with best-practice insights. In addition, participants will have outstanding networking opportunities. The Organising Committee is looking forward to welcoming you to La Clusaz, France. Based in the Aravis mountain range, LaClusaz is one of the secret gems of the Alps. The traditional centre of La Clusaz has maintained its character and provides a special atmosphere. Few French villages are more picturesque, and the traditional village square and Savoyard church revel in their own prettiness. Busy streets fan out from the square, each boasting excellent shops, bars and hotels – all with a calmly Gallic feel.
There is always something going on. You can ski right down into the village at the end of the day, and when you do, La Clusaz is well served with bars and cafés in which to unwind and relax, with several venues ideal for that 'cheeky beer' as you watch the sunset. For the evening, there is a wide choice of lively and friendly bars. La Clusaz's ski resort is supported by nearby Le Grand Bornand to make up the 220km Aravis ski region, both of which are covered by the area lift pass. Located 1 hour from Geneva airport, La Clusaz is easily accessible and so there's nothing to stop you! Come and live the 2017 M&A Winter Seminar experience in La Clusaz
---
AIJA Commissions

Antitrust
Corporate and M&A
Insolvency
Labour Law
Tax Law
---
Organising Committee
Marie BRASSEUR
ALTIUS (BELGIUM)
Romain FRANZETTI
MF2A (FRANCE)
Moritz MAURER
Niederer Kraft Frey Ltd (SWITZERLAND)
Pablo VINAGERAS
J&A Garrigues, S.L.P. (SPAIN)