6th AIJA Annual Antitrust Conference: Competition Law Procedures - The Ultimate Guidance Through Stormy Waters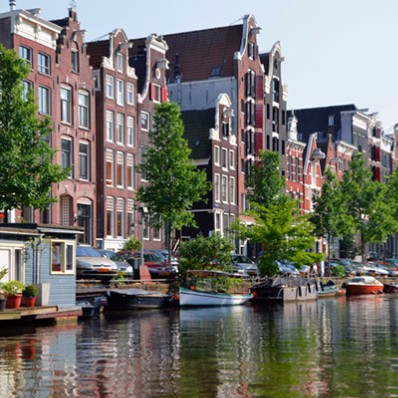 Amsterdam
01 - 03 June 2017
---
The 6th AIJA Annual Antitrust Conference 2017 will take place on 1-3 June 2017 in Amsterdam and will focus on procedural issues in competition law matters. The objective of this conference will be to approach these questions in a practical manner, as well as with a critical eye and, if need be, to come up with improvement proposals. As usual with our annual conferences, high level scientific discussions will take place in a relaxed and convivial atmosphere, taking advantage of spring in the Netherlands' capital. Procedural matters, due process and human rights in a corporate perspective intersperse all aspects of the law. Given the interests at stake in competition law, these issues are of particular importance to our field of law. Whether at national level or at the level of supranational courts and authorities, many questions arise in relation to due process, rights of the defence and the organization of investigations and proceedings. The discussions during the scientific program will therefore touch upon, among others, the following subjects:
Rights of defence in a global perspective;
Fact-finding by competition authorities and internal investigations;
Leniency;
Procedural issues and merger control;
Legal review.
Of course, it would not be a proper AIJA conference without an equally interesting and enjoyable social program. Rest assured that there will be ample opportunity to enjoy the best spots in Amsterdam.
AIJA is looking forward to welcoming you to Amsterdam!
---
AIJA Commissions

---

Full programme

Thursday 01 June 2017

Registration

, Hotel American

Welcome cocktail

, Hotel American

Friday 02 June 2017

Registration

, Hotel American

Introduction to the Seminar

by

Wiebe De Vries

, AIJA First Vice-President and

David Mamane

, AIJA Antitrust Commission President

Session 1: Resistance is futile? – How to protect your rights during and right after dawn raids

Dawn raids are often the first point of contact between the investigating authority and the accused companies. During and right after dawn raids it is essential for the accused companies to protect their defense rights, e.g. by protecting documents subject to legal privilege, by refusing to cooperate on the basis of the right against self-incrimination, or by ensuring that the search and seizure does not violate fundamental rights.

Moderator:

Tim Raats,

Maverick, Netherlands

Speakers:

Jorge Manzarbeitia,

Callol Coca, Spain

Pauline Le More

, LeMore Legal, France

Jasvinder Nakhwal

, Peters & Peters, UK

Anna Maximenko

, Debevoise, Russia

Coffee Break

Session 2: Where No One Has Gone Before – Crossing borders in international investigations

Antitrust investigations are becoming increasingly international. Authorities are also increasingly able to exchange information. Coordinating multijurisdictional investigations (internal or external) can be challenging because they involve cross-border data flows and the need for coordinating leniency procedures. Data protection rules and blocking statutes must be adhered to.

Moderator:

David Mamane

, Schellenberg Wittmer, Switzerland

Speakers:

Grégoire Ryelandt

, Crowell & Moring, Belgium

Patrick R. Bock

, Cleary steen & Hamilton LLP, Germany

Sebastian Janka

, Noerr, Germany

Michael Gu

, Anjie, China

Session 3: Who watches the watchmen – Is there a due process in administrative and judicial procedures

The investigation and decision phase conducted by a competition authority is key for the accused company. In a due process, the accused is allowed access to the file, has the possibility to confront its accuser and the decision body must rely on the presumption of innocence. In quasi-criminal procedures it is important to correctly allocate the burden and standard of proof. Many competition authorities also operate at the same time as prosecutor and judge, which can raise conflicts of interest.

Moderator:

Sophie Gilliam

, DLA Piper, Netherlands

Speakers:

Johanna Svantesson

, Lindahl, Sweden

Boris Kasten

, Schindler Management AG, Switzerland

Silke Möller

, Glade Michel Wirtz, Germany

Session 4 - Panel discussion: Let That Be Your Last Battlefield – How to ensure due process in competition law matters

In light of the quasi-criminal nature of competition law fines, how should authorities and courts prevent potential procedural infractions? Should the authorities and courts be concerned with due process issues in the investigation and are courts willing and able to perform a full-fledged review of competition law decisions?

Moderators:

Ruben Elkerbout

, Stek, Netherlands

Joost Fanoy,

BarentsKrans, Netherlands

Input Speakers:

Prof. Stefan Thomas

, University Tübingen, Germany

Annemarie Ter Heegde

, DG COMP, Brussels

Pascal Berghe

, Référendaire, Court of Justice, Luxembourg

Additional panelist:

Dahlia Kownator

, Qualcomm, France

Dinner

at

Restaurant "Hotel De Goudfazant"

, Aambeeldstraat 10, Amsterdam (Noord)

Saturday 03 June 2017

Session 5: A Fistful of Datas – Due process in dynamic merger control procedures

Merger control is usually a process with precise rules and deadlines. However, it also often leaves a lot of room to the authorities and is thus a good candidate for due process issues. Such issues will be addressed by this panel, as concerns the pre-notification phase, filing modalities, information requests, commitment negotiations and various other circumstances.

Moderator:

Aurélien Condomines

, Aramis, France

Speakers:

Karen Ruback

, Grinberg e Cordovil, Brazil

Radovan Kubac

, Nedelka Kubac Advokati, Czech Republic

Andrea Pomana

, Debevoise, Germany

Mark Gall

, Bech Bruun, Denmark

Session 6 - Closing session: Dutch style debate

During our closing session, we will take a birds-eye view of the topics discussed during the conference. Some of the more controversial topics in the realm of competition law procedure will be discussed during a typical "Dutch style debate". Topics will be introduced by our house speakers after which the topics are open for discussion, offering the opportunity to weigh in on everyone's experience navigating the stormy weather of competition law procedure.

House speakers:

Christoph Weinert

, Commeo, Germany

Alfonso Rincón

, Martínez Lage, Allendesalazar & Brokelmann, Spain

Ghazale Mandegarian

, Osborne Clarke, Germany

Oliver Kaufmann

, Streichenberg, Switzerland

Optional afternoon social program
---
Organising Committee
Ruben ELKERBOUT
Stek (NETHERLANDS)
Joost FANOY
BarentsKrans Coöperatief U.A. (NETHERLANDS)
Sophie GILLIAM
BarentsKrans Coöperatief U.A. (NETHERLANDS)
David MAMANE
Schellenberg Wittmer Ltd (SWITZERLAND)
Tim RAATS
BarentsKrans Coöperatief U.A. (NETHERLANDS)