Legal Practice Offshore: Opportunity and Controversy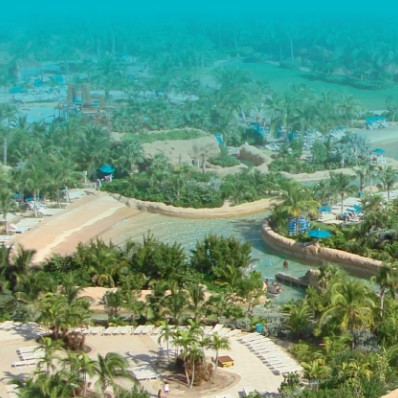 Bahamas
28 - 30 April 2017
---
Join us for a unique seminar in the picturesque Bahamas for a joint initiative between the Private Clients, Litigation, Commercial Fraud and Tax Law Commissions. The topics will include:
Offshore fraud investigations: the role of offshore services in the conduct of fraud and how the authorities have strived to address challenges by the use of corporate secrecy and opaque banking systems.
Offshore tax shelters: exploring issues of legitimacy and confidentiality in the fall-out of the Panama Papers.
Trusts under attack: benefi ciary requests for information and potential attacks in the wake of the Panama Papers.
Offshore insolvency: access to information and securing creditors' rights.
The Bahamas is a stable, developing archipelagic nation that is scattered across more than 100,000 square miles of the Atlantic Ocean. The Bahamian economy is based primarily on tourism, which accounts for an estimated 60% of the gross domestic product (GDP) and employs about half the Bahamian workforce. Financial services is another important economic sector, which places the Bahamas among the world's leading financial centers, particularly in the capital city, Nassau.
Once in the Bahamas, visitors can traverse attractions by way of taxi, rental car, scooter or bus. Ferries and water taxis are also readily available to quickly transport guests from one delightful island to the next. This is combined with world-famous white sand beaches, warm turquoise waters and a wide range of land and water activities including snorkelling and scuba diving, fishing, championship golf and international culinary options.
It's easy to understand why this is an attractive venue for this AIJA event!
---
AIJA Commissions

Commercial Fraud
Litigation
International Private Clients and Family Law
Tax Law

---

Full programme

Friday 28 April 2017

Registration at the Atlantis Hotel

Welcome cocktail at the Atlantis Hotel
Sponsored by Lennox Paton


Saturday 29 April 2017

Harney's AIJA 5K Fun Run

(Optional)

Registration at Atlantis Hotel

AIJA Welcome Address
David Frølich, President of AIJA - Lund Elmer Sandager - Denmark
Members of the OC:
Sophia Rolle Kapousouzoglou - Lennox Paton - Bahamas
Paola Fudakowska - Withers LLP - United Kingdom
Mark Beardsworth - Brown Rudnick LLP - United Kingdom
David Sleight - Kingsley Napley LLP - United Kingdom

Fraud Investigations Offshore: A practical guide to prosecuting and defending in offshore jurisdictions

This panel will explore the particular issues in identifying, locating and repatriating defendants and their assets in offshore jurisdictions. Recent high profile cases will be examined and considered to establish helpful practical tips and best practice. The role and effectiveness of overseas prosecutors, particularly from the US and UK will be evaluated. Governance and the regulatory framework of the financial services sector will be considered. Finally defence lawyers will explain developments in defending individuals in complex international fraud investigations.

Moderator:

Mark Beardsworth

- Brown Rudnick LLP - United Kingdom

Speakers:

Simon Ray

- 6 Kings Bench Walk - United Kingdom

Kharin Sears

- Lennox Paton - Bahamas

Saverio Lembo

- Bar & Karrer - Switzerland

Clara Poglia

- Schellenberg Wittmer - Switzerland

Jonathan Addo

- Harneys - BVI

Trusts under Attack: the battle between transparency v privacy

This panel will be looking at dealing with requests for information from trustees, the impact of the Panama papers on trusts and balancing the trend of transparency with the right to privacy.

Moderator:

Paola Fudakowska

- Withers LLP - United Kingdom

Speakers:

Joe Raeber

- Zwicky Windlin - Switzerland

James Price

- Stewarts LLP - United Kingdom

Edgar Herrera

- Galindo, Arias & Lopez - Panama

Arthur Seligman

- Lennox Paton - Bahamas

Sheltering from the Storm - The do's and don'ts of offshore tax planning and how to defend a tax investigation

This panel will be looking at the multi-jurisdictional tax planning, wealth structuring and succession and then on the fraud and investigations side, what to do if and when the structuring goes wrong.

Moderator:

David Sleight

- Kingsley Napley - United Kingdom

Speakers:

Benjamin Borsodi

- Schellenberg Wittmer - Switzerland

Oliver Piper

- Farrer & Co - United Kingdom

Lucy Organ

- 6 Kings Bench Walk - United Kingdom

Marcus Parker

- Summit Trust Group - Cayman islands

Affective Submissions: Three is the Magic Number - Advocacy Workshop


Richard Samuel

- 3 Hare Court - United Kingdom

Simon Ray

- 6 Kings Bench Walk - United Kingdom

Dinner

at Sapodilla

Sponsored by Lennox Paton

Sunday 30 April 2017

The CRS and Automatic Exchange of Financial Information: Views from a Trustee's perspective

Andrew Law

- IPG Family Office Ltd - Bahamas

A review of third party litigation funding and other issues in insolvency litigation. This panel will look at issues surrounding third party funding in litigation such as privilege, settlement decision making and champerty and as issues that are particular to insolvencies, such as court approval and creditor approval of the third party litigation funding agreement which often brings high rewards to funders. It will also look at issues which attract funding in insolvency litigation, such as legal proceedings against former office holders and court examination of former office holders of defunct companies.

Moderator:


Stephanie Reed Traband

- Levine Kellogg Lehman Schneider & Grossman LLP - USA


Speakers:

Arnoldo Lacayo

- Astigarraga Davis - USA

Sophia Rolle-Kapousouzoglou

- Lennox Paton - Bahamas

Chris Camponovo

- Drumliffe LLC - USA

Optional Lunch - Payable on spot


Margaritaville

, One Marina Drive, Paradise Island, Bahamas




Optional Afternoon Social Programmes

Optional Dinner - Payable on spot


Bimini Road

- Marina Village at

Atlantis Hotel



---
Practical information
Accomodation
Not included in the registration fee and is at the participant's expense.
We have secured a limited number of rooms at the:
Atlantis Paradise
Paradise Beach Dr, Suite 19, Paradise Island, Bahama's
Phone: +1 242-363-3000
$300.15 single occupancy per room per night.
$306.75 double occupancy per room per night.
Use the following link to complete the booking: https://aws.passkey.com/ event/48994935/owner/12844514/home
Deadline: 29 March 2017
Organising Committee
Mark BEARDSWORTH
Cadwalader, Wickersham & Taft (UNITED KINGDOM)
Paola FUDAKOWSKA
TRIAL International (SWITZERLAND)
Sophia ROLLE-KAPOUSOUZOGLOU
Lennox Paton (BAHAMAS)
David SLEIGHT
Kingsley Napley LLP (UNITED KINGDOM)