The European Digital Single Market – Breaking Down Digital Barriers, Click by Click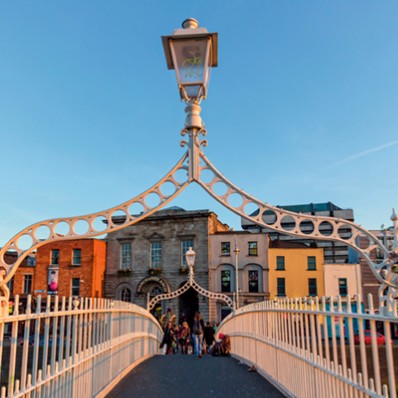 Dublin
30 March - 01 April 2017
---
With digital technologies shaping the world we live in and increasingly affecting our everyday life, Europe has long grappled with its regulations presenting a barrier to the growth of its digital economy. Against that backdrop, in spring 2015 the European Commission announced its 'Digital Single Market' strategy with a view to tearing down regulatory walls and facilitating the creation of a free and secure European digital single market. This initiative focuses on creating a favourable environment for businesses and consumers to get easier access to online goods and services across Europe. Furthermore, the proposalaims foster the growth and development of digital networks along with the expansion and evolution of the European digital economy.
From e-commerce to big data, geo-blocking to the liability of online service providers, audio-visual media to data security, and taxation to Brexit, the Organising Committee and the AIJA IP and TMT Commission cordially invite you to join us in discussing the hottest topics across the EU legal landscape. And what better location for our seminar than Dublin, Ireland - somewhere that translates for most of us as "digital", despite the language we may speak.
The seminar is targeted to both attorneys and in-house counsel, as well as any corporate executives engaged in contract work, data processing or intellectual property matters.
The OC looks forward to welcome you in Dublin!
---
AIJA Commissions

Intellectual Property, Technology, Media, and Telecommunications

---

Full programme

Thursday 30 March 2017

Registration at the Spencer Hotel

Welcome Drinks at The Honorable Society of King's Inns, Henrietta Place, Dublin 1

Kindly sponsored by the Bar of Ireland

Optional dinner

at a selection of local restaurants

Friday 31 March 2017

Registration

at the Hotel

Welcome address by AIJA President

David Frølich, AIJA President, Lund Elmer Sandager, Denmark

Welcome address by the OC and IP/TMT Commission

Ave Piik, COBALT, Estonia

The DSM Strategy of the EU Commission: Where are we, how did we get here and where do we want to go? An inside view from the EU Commission

Virginie Fossoul

, European Commission – Copyright Unit, Belgium

Pros and cons of the DSM package - what is at stake?

Moderator:

Pascal Böhner

, Bardehle Pagenberg, Germany

Speakers:

Peter Bolger

, Mason Hayes & Curran, Ireland

Alex Watt

, Browne Jacobson, United Kingdom

Laura Vilches

, Vilches European Legal and Policy Affairs, Belgium

Marco Bellezza

, Portolano Cavallo, Italy

Sponsored by SALGER Rechtsanwälte, Germany

IP issues in the DSM - part I: Review of the legal framework & copyright reform; content portability

Moderator:

Pascal Böhner

, Bardehle Pagenberg, Germany

Speakers:

Lukas Herforth

, Pestalozzi, Switzerland

Wolfgang Bomba

, Herbert Smith Freehills, Germany

Barbara Sartori

, CBA Studio Legale e Tributario, Italy

Maria Jennerholm

, MAQS, Sweden

Claudia Zeri

, BarentsKrans, The Netherlands

IP issues in the DSM - part II: Liability of service providers

Moderator:

Stephan Dittl

, SALGER Rechtsanwälte, Germany

Speakers:

Axel Munier

, BARDEHLE PAGENBERG, France (FR)

Gianluca Massimei

, NCTM, Italy

Silvia van Schaik

, bureau Brandeis, The Netherlands

Sergio Calderara

, Clegal, Brazil

Alexander Amann

, Schwärzler, Liechtenstein

DSM and BREXIT: Brexit means…what?

Moderator:

Stephan Dittl

, SALGER Rechtsanwälte, Germany

Speakers:

Eleonora Rosati

, University of Southampton, United Kingdom

Pascal Böhner

, Bardehle Pagenberg, Germany

Richard Dickinson

, Arnold Porter Kaye Scholer, United Kingdom

Sponsored by SALGER Rechtsanwälte

Data processing and security

Moderator:

Jevan Neilan

, Mason Hayes & Curran, Dublin

Speakers:

Anne Salzer

, Salzer Avocats, France

Johannes Struck

, Brödermann Jahn, Germany

Agnieszka Wiercińska-Krużewska

, WKB Wierciński, Kwieciński, Baehr, Poland

Alessandro Franceschini

, Almaviva, Italy

Dinner

at The Pig's Ear restaurant, Nassau Street, Dublin 2

Sponsored by Mason Hayes & Curran

Saturday 01 April 2017

E-commerce in the DSM: Borderless or borderline?

Moderator:

Sophie Lens

, Altius, Belgium

Speakers:

Simone Gambuto

, Macchi de Cellere Gangemi, Italy

Olga Baranova

, Arzinger, Ukraine

Anna Wojciechowska

, WKB Wierciński, Kwieciński, Baehr, Poland

Ben Rohrssen

, Taylor Wessing, Germany

Veerle van Druenen

, Kennedy Van der Laan, The Netherlands

Tom Harding

, Osborne Clarke, United Kingdom

Practical tax matters relating to DSM

Moderator:

Philip McQueston

, A&L Goodbody, Ireland Speakers:

Gertjan Verachtert

, Sansen International Tax Lawyers, Belgium

Gillian Long

, A&L Goodbody, Ireland

Jean Scally

, Mason Hayes & Curran, Ireland

David Salgado Areias

, Areias Advogados, Portugal

Lunch

Optional afternoon social program (payable locally)

Optional dinner (payable locally)
---
Organising Committee
Pascal BÖHNER
BARDEHLE PAGENBERG (GERMANY)
Stephan DITTL
Friedrich Graf von Westphalen & Partner mbB Rechtsanwälte (GERMANY)
Claire HOGAN BL
General Council of The Bar of Ireland (IRELAND)
Sophie LENS
ALTIUS (BELGIUM)
Philip MCQUESTON
A & L Goodbody (IRELAND)
Jevan NEILAN
Mason Hayes & Curran (IRELAND)
Ave PIIK
Dreambox Games OÜ (ESTONIA)