Lost in Privacy? How to tackle transatlantic data protection challenges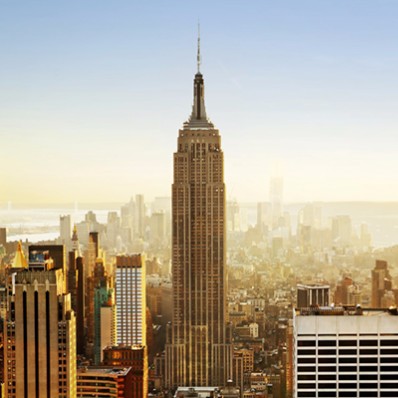 New York
02 - 03 February 2017
---
Data Protection has been a buzzword in the EU for some time. However, for many non-EU companies, EU data protection law has mostly been 'background noise' with little practical relevance or consequence. In 2018, however, the buzz will turn to a 'sting' when the new EU General Data Protection Regulation ("GDPR") comes into force. Not only will the GDPR provide a unified legal framework, replacing the current patchwork of rules in the EU, it will also introduce fines that actually hurt.
As a result, companies from all over the world – among other things – should review their compliance policies and business practices relating to the use and transfer of personal data, as well as perform a new risk assessment regarding the potential resulting liability. For US companies in particular, this situation could prove to be a challenge. Confronted with the previous invalidation of the EU-US Safe Harbor Agreement, and coupled with the Privacy Shield – which still needs to prove itself – US companies face testing times in terms of data protection and personal data transfers.
This one-day seminar will provide an overview of these new rules facing businesses and will offer best practices and possible solutions.
Topics will include:
Impact of the EU General Data Protection Regulation (GDPR)
Transatlantic data transfers after the CJEU's Schrems ruling:
Interplay between cybersecurity laws
This one-day seminar will provide lawyers and in-house counsel from Europe, the USA and elsewhere in the world with an overview of these new rules that businesses will soon face and will offer best practices and possible solutions. This AIJA seminar is the product of collaboration with the Center on Law and Information Policy at Fordham Law School ("Fordham CLIP"). Fordham CLIP was founded by Fordham Law School in 2005 in response to the regulatory challenges underlying the field of information technology given that the law and policy often trail technological advances. Fordham CLIP is now that 'cutting edge' of scholarship and legal education in the emerging field of information law. Fordham CLIP supports and conducts research, organizes workshops and conferences, and hosts and facilitates high-level public discourse on topics such as: data privacy and security, peer-to-peer technologies, intellectual property protection of information assets, and the liability of Internet intermediaries. As well as being one of the biggest markets, New York is home to many of the leading companies and has one of the biggest legal communities in the world. It is also quickly becoming the new place to be for tech companies, competing with Silicon Valley, and with its location represents a natural crossroad for business between Europe and the USA. Local attendees will have access to knowledge of experts coming from 11 jurisdictions and the opportunity to take advantage of several networking opportunities to create a truly global network of privacy/data protection experts.
New York is waiting for you!
---
AIJA Commissions

Intellectual Property, Technology, Media, and Telecommunications

---

Full programme

Thursday 02 February 2017

Registration

at the Court, a St. Giles Hotel

Welcome cocktail

at Arnold & Porter Kaye Scholer LLP, 250 West 55th Street New York, NY 10019-9710

Friday 03 February 2017

Registration

at the New York City Bar Association

Opening Remarks

David Frølich

, AIJA President, Denmark

KEY-NOTE SPEECH

Key-note Speaker:

Ira Rubinstein

, Senior Fellow at the Information Law Institute, New York University Law School, New York, USA

The General Data Protection Regulation and its Impact in the USA

and in the Rest of the World (Territorial scope, One stop shop,

Role of controllers/processors, Effect on cloud service providers,

Rights of data subjects)

Moderator:

N. Cameron Russell

, Adjunct Professor at Law, Executive Director, Fordham Center on Law and Information Policy, New York, USA

Speakers:

Daniel Avila Failla

, Partner, Dannemann Siemsen Advogados, São Paulo, Brazil

Tanja Jaatinen

, Senior Specialist, Ministry of Justice, Helsinki, Finland

Federica De Santis

, International Associate, Goodwin Procter LLP, Boston, USA

Privacy Shield Framework: Legal Challenges for Business in The

USA

Moderator:

Laura Liguori

, Partner, Portolano Cavallo Studio Legale, Rome, Italy

Speakers:

Krysten Jenci

, Director, Office of Digital Services Industries, International Trade Administration, U.S. Department of Commerce, Washington DC, USA

Randi W. Singer

, Partner, Weil, Gotshal & Manges LLP, New York, USA

The General Data Protection Regulation: The New Compliance

tools (Accountability, Privacy by design and by default, Record of

processing activities, PIA, DPO)

Moderator:

Silvia Van Schaik

, Senior Associate, Bureau Brandeis, Amsterdam, The Netherlands

Speakers:

Mark Oliver Kühn

, Partner, Rittershaus Rechtsanwälte, Frankfurt, Germany [TBC]

David Salgado Areias

, Partner, Areias Advogados – Chaves, Lisboa, Portugal

Post Safe Harbor: Solutions for International Data Transfers

(corporate binding rules, contractual clauses, codes of conduct,

certification, exemptions)

Moderator:

Christine Borfiga

, Partner, Astine, Paris, France Speakers:

James J. Pastore

, Jr., Partner, Debevoise & Plimpton LLP, New York, USA

Johannes Struck

, Partner, Brödermann Jahn Rechtsanwaltsgesellschaft mbH, Hamburg, Germany

Interview: What are the Impacts of Brexit on International Data

Protection?

Questions

by:

Yan Pecoraro

, Partner, Portolano Cavallo Studio Legale, Milan-New York, Italy-USA

Answers

by:

Richard Dickinson

, Partner, Arnold & Porter Kaye Scholer LLP, London, United Kingdom

How to Handle Transnational Data Breaches

Moderator:

Richard Dickinson

, Partner, Arnold & Porter Kaye Scholer LLP, London, United Kingdom

Speakers:

Monika Jedrzejowska

, Counsel (for Privacy), Hearst, New York, USA

Árpád Geréd

, Partner, Maybach Görg Lenneis & Partner Rechtsanwälte, Austria

Closing remarks

Yan Pecoraro

, Partner, Portolano Cavallo Studio Legale, Milan-New York, Italy-USA
---
Organising Committee
David AREIAS
Areias Advogados (PORTUGAL)
Christine BORFIGA
Astine (FRANCE)
Arpad GERED
Maybach Görg Lenneis Geréd Rechtsanwälte GmbH (AUSTRIA)
Tanja JAATINEN
Avance Attorneys Ltd (FINLAND)
Sophie LENS
ALTIUS (BELGIUM)
Jevan NEILAN
Mason Hayes & Curran (IRELAND)
Yan PECORARO
Portolano Cavallo Studio Legale (ITALY)
Silvia VAN SCHAIK
bureau Brandeis (NETHERLANDS)