After the Final Award – A new Battle on the Horizon?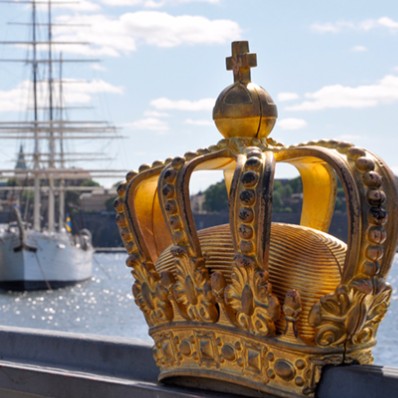 Stockholm
15 June 2017 - 17 June 2017
---
Close to midsummer, at the most exciting time of the year, when the sun does not go to sleep for more than a blink of an eye, the AIJA International Arbitration Commission warmly invites you to Stockholm, one of the world's traditional hubs for international arbitration and the home city of the Arbitration Institute of the SCC.
We all know that the arbitration ends with the rendering of a final and binding award. But is it really over at that moment? Often, the skills and experience of counsel, arbitrators, and arbitral institutions will be tested once again after the award has been rendered. The famous Yukos saga is just an example of the very broad and manifold issues that may arise after the rendering of the final award. If you are curious to discuss these issues with your peers and get useful insights, on what strategies to adopt to successfully enforce an award, to set aside an award, or to avoid contradictory rulings, please join us at the 9th AIJA Annual Arbitration Conference in Stockholm.
During our conference we will address and discuss, also from a comparative perspective, the following issues:
What is the role of arbitrators and arbitral institutions in ensuring enforceability of an arbitral award? Should arbitrators consider international public policy of enforcement states?
What are the strategic choices, tricks, and keys to a successful enforcement of an arbitral award?
Correction, revision, interpretation, and additional arbitral awards – what are the requirements and what are the differences?
Functus officio: What are the tribunal's duties, obligations and liabilities after the award has been rendered?
What are the grounds for annulment of arbitral awards in different jurisdictions?
Can and should state courts enforce arbitral awards set aside at the place of arbitration?
What does the principle of res iudicata stand for? What are the risks and benefits of parallel proceedings and contradictory awards?
And many more topics…
You will be surprised to learn about the variety of interesting issues that may arise on the horizon after the final award has been rendered! In addition to the scientific value of this conference, Stockholm offers interesting perspectives on a cultural and inspiring social program. Consistent to the longest days of the year, the AIJA nights promise to be the longest and intense nights ever!
The conference will be kicked off by a welcome reception in the evening on 15 June 2017, and the scientific program will start in the morning on 16 June 2017.
The OC is looking forward to welcoming you in Stockholm!
---
Event fees
+ VAT if applicable
<= 2017-05-24
> 2017-05-24

---

AIJA Member < 35
4220,00 SEK
4940,00 SEK
AIJA Member >= 35
4604,00 SEK
5323,00 SEK
Non Member < 35
5179,00 SEK
5898,00 SEK
Non Member >= 35
5659,00 SEK
6378,00 SEK
IN-HOUSE
1439,00 SEK
1439,00 SEK
Speaker
4220,00 SEK
4940,00 SEK

---
---
Full programme
Thursday 15 June 2017
Registration and cocktail reception
at Arbitration Institute of the Stockholm Chamber of Commerce (SCC), Brunnsgatan 2, Stockholm
Friday 16 June 2017
Registration
at Waterfront Hotel
Introduction to the conference
By the President of AIJA, Commission President and Organising Committee
Keynote speech
Annette Magnusson
, Secretary General of the Arbitration Institute of the Stockholm Chamber of Commerce (SCC)
Panel 1: Ensuring Enforceability of the Arbitral Award – Role of Arbitrators and Institutions
Moderator:
Simone Hofbauer,
Barandun von Graffenried AG, Switzerland
Speaker:

Catrice Gayer
, Herbert Smith Freehills, Germany
Tero Kovanen
, Borenius, Finland
Gunnar Pickl
, Dorda, Austria
Panel 2: Revision, Correction and Interpretation of Arbitral Awards
Moderator:
Eric Johnson
, Cederquist, Sweden
Speaker:
Johan Strömbäck
, Setterwalls, Sweden
Anna-Katharina Busolt,
ICC, France
Stefanie Pfisterer
, Homburger, Switzerland
Justus Jansen
, GSK Stockmann Kollegen, Germany
Workshops
(participants choose two, all workshops are repeated twice)
Workshop A: Enforcement proceedings – Strategic choices
Speakers:
Andrey Panov
, Norton Rose Fulbright, Moscow
Marc Krestin
, Linklaters, Netherlands
Workshop B: The Arbitral Tribunal's Function after the Final Award – Functus Officio
Speakers:
Anne-Karin Grill
, Schoenherr, Austria
Florian Mohs
, Pestalozzi, Switzerland
Natalia Petrik
, SCC Sweden
Duncan Speller
, WilmerHale, United Kingdom
Workshop C: Res Judicata – Parallel Proceedings and Contradictory Awards
Speakers:
Maria Gritsenko
, Bryan Cave, UK
Hervé Le Lay
, Brown Rudnick LLP, France
Patricia Shaughnessy
, Stockholm University, Sweden
Michael Boesch
, Thouvenin, Switzerland
Meeting of the AIJA Arbitration Commission
Boat Trip and Dinner
at Restaurant Rökeriet at Fjäderholmarna Islands
Saturday 17 June 2017
Panel 3: Annulment of Awards on grounds of public policy – a review of the merits through the back door?
Moderator:
Silvia Dahlberg
, Vinge, Sweden
Speakers:
Eduardo de la Pena
, Reed Smith LLP, USA
Matthias Gstoehl
, Lalive, Switzerland
Cédric de Pouzilhac
, Aramis Law, France
Polina Permyakova
, Delphi, Sweden
Panel 4: Enforcement of Annulled Arbitral Awards – Is There an Afterlife?
Moderator:
Damien Devot
, Meyer Fabre Avocats, France
Speakers :
Klara Håstad
, Vinge, Sweden
Lukas Rusch
, Pestalozzi, Switzerland
Optional Lunch
Optional Afternoon Social Program
Optional Dinner

---
Practical information
Accommodation
Not included in the registration fee and is at the participant's expense.
We have secured a limited number of rooms at the:

Radisson Blu Waterfront Hotel, Stockholm
Nils Ericsons Plan 4, 111 64 Stockholm, Sweden
Tel: +46 (8) 5050 6000
2,495 SEK Superior Room per room per night
Deadline: 15 May 2017
Organizing Committee
Silvia DAHLBERG
Advokatfirman Vinge KB (SWEDEN)
Damien DEVOT
Meyer Fabre Avocats (FRANCE)
Catrice GAYER
Herbert Smith Freehills Germany LLP (GERMANY)
Klara HASTAD
Advokatfirman Vinge KB (SWEDEN)
Simone HOFBAUER
Barandun von Graffenried AG (SWITZERLAND)
Eric Johnson
Advokatfirman Cederquist (SWEDEN)
Tero Kovanen
Attorneys at Law Borenius Ltd (FINLAND)
Polina PERMYAKOVA
Advokatfirman Delphi (SWEDEN)
Gunnar PICKL
DORDA Rechtsanwälte GmbH (AUSTRIA)
Lukas Rusch
Pestalozzi Attorneys at Law Ltd (SWITZERLAND)
Organizing Commissions
International Arbitration