Double seminar: TRADE & Labour Law Annual Conference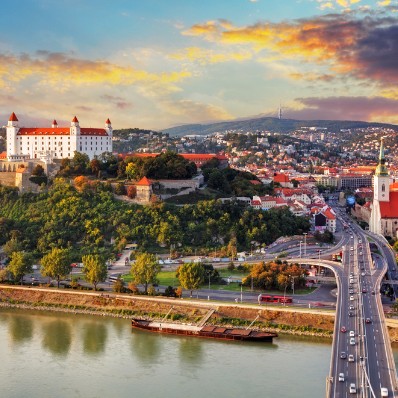 Bratislava
12 October 2017 - 14 October 2017
---
The T.R.A.D.E. Commission is delighted to hold its first annual conference this year, following the many other successful seminars organised under its former name, the Distribution Commission. We are preparing a programme based on current hot topics in cross-border and international operations, such as the distribution through on-line platforms or the latest news on commercial and unfair practices. We will also hold a specific session on the distribution of pharmaceutical products, and because we have the luck to organise this seminar with the Labour Law Commission, we will deal with employment issues in distribution, such as the transfer of employees under TUPE regulations upon termination of distribution agreements or the requalification of franchising or agency agreements into employment agreements.
Following the huge success of the Labour Law Commission's previous "hot topics" seminars in Boston (2012) and Chicago (2016), in 2017 we are again preparing a cutting-edge programme focussed on current hot topics in international and cross border labour and employment law. The commission is committed to holding at least one dedicated employment and immigration event every year and has done so for many years now, so this year we are calling our seminar the AIJA Annual Labour Law Conference. The programme will feature up and coming AIJA members alongside experienced employment and immigration law practitioners from across Europe and the globe. Alongside employment law issues from bonuses, severance and termination payments, to TUPE and cross border employment disputes, we will focus on global mobility and immigration issues in the current climate post Brexit and Trump of increasing political hostility to "open borders" and free trade. We will also examine the way the law and practice have developed to take account of the ageing workforce, and related health issues.
The venue for this exciting double seminar will be Bratislava, the capital of Slovakia. Easily accessible through Vienna International Airport (just 30 minutes from Bratislava city centre) or its own international airport, with a convenient size of approximately half a million residents, and a compact centre on the Danube river, Bratislava will provide for a comfortable and attractive location. The conference centre will be in a prime city location with access to its main attractions, such as the pedestrian district of the medieval old town, the Bratislava castle, the modern Eurovea city quarter and embankment or the UFO Tower. Within the programme, the delegates will get a taste of the local restaurant and club scene, with both international and (albeit sometimes challenging) local flavours. The event will be supported by the Slovak Bar Association and this will be a great opportunity to meet young lawyers from Slovakia and the region beyond.
We are looking forward to welcoming you in Slovakia.
---
AIJA Commissions

Labour Law
T.R.A.D.E. (Trade, Retail, Agency, Distribution, E-commerce)
---
Practical information
Organizing Committee
Jan-Ove BECKER
vangard | Littler Global (GERMANY)
Christine BORFIGA
Astine (FRANCE)
Slavomir M. CAUDER
Giese & Partner, s.r.o. - organizacná zložka (SLOVAK REPUBLIC)
Janine DEMONT
Pestalozzi Attorneys at Law Ltd (SWITZERLAND)
David DIRIS
Kocks & Partners (BELGIUM)
Marek HOLKA
ČECHOVÁ & PARTNERS s. r. o. (SLOVAK REPUBLIC)
Yoav NOY
Kan- Tor & Acco (ISRAEL)
Joyce PITCHER
Pitcher Avocat (FRANCE)
Tomas RYBAR
ČECHOVÁ & PARTNERS s. r. o. (SLOVAK REPUBLIC)
Rebecka THÖRN
Advokatfirman Delphi (SWEDEN)
Florence VERBEEK
Van Doorne N.V. (NETHERLANDS)
Andreas WHITE
Kingsley Napley LLP (UNITED KINGDOM)