Double Winter Seminar: Sector specific M&A on the rise // Surviving after death – how to avoid nightmare estate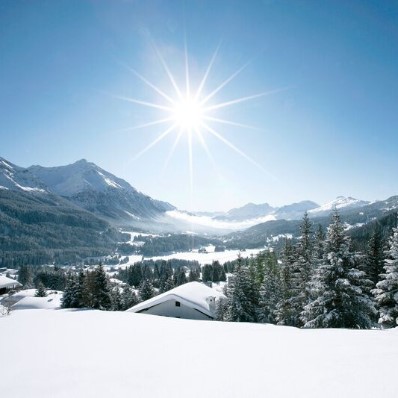 Valbella
21 - 24 January 2018
---
Corporate and M&A:
Sector specific M&A on the rise – Drawing on the expertise available from M&A and business professionals from industry sectors such as financial services, life science, energy, TMT and more, the seminar shall offer an opportunity to discuss the options for and the characteristics as well as peculiarities of M&A transactions in specific industry sectors, to learn from specialists' experiences and to investigate likely future trends.
Private Clients & Litigation:
Surviving after death – how to avoid nightmare estates – Private Clients & Litigation Commissions have joined forces to offer an interdisciplinary seminar at the interface of estate planning and estate related litigation, including first experiences and impacts of the EU regulation on successions and wills.
The seminar will commence on the evening of Sunday 21 January 2018. The seminars' scientific programs will take place between Monday 22 January 2018 and Wednesday 24 January 2018 in the mornings. In the afternoons, you will have time to explore and enjoy winter sports activities in one of the biggest ski areas of Switzerland. Through a social program which will show the best that the Swiss Alps have to offer, the seminar will enable participants to develop relationships with colleagues from other firms and countries in an overwhelming and inspiring alpine surrounding.
The alpine oasis of Lenzerheide/Valbella is probably THE young and upcoming ski resort in the Swiss Alps. No wonder Roger Federer has chosen it for his Swiss residence and AIJA for its unique double winter seminar. The ski region «Arosa Lenzerheide» offers 225 km of perfect slopes and has one of the highest number of sunny days compared to other Swiss resorts. The OC could negotiate very competitive rates in its first choice hotel together with substantial reductions on ski passes. «Expensive Switzerland» won't be an excuse. You will reach the wonderful winter wonderland of Lenzerheide/Valbella in only one and a half hour car or public transport drive from Zurich airport.
Grab your skis and join us for this great event!
---
AIJA Commissions

Corporate and M&A
Litigation
International Private Clients and Family Law

---

Full programme Sector specific M&A on the rise

Sunday 21 January 2018

Registration

at the Valbella Inn Resort

Welcome Cocktail Reception

at the Valbella Inn Resort

Dinner

at the Valbella Inn's Restaurant Fastatsch

Monday 22 January 2018

Registration

at the Valbella Inn Resort

Welcome and kick-off of academic programme

Welcome addresses and introduction to the seminar by

Wiebe de Vries

, AIJA President, BloomTax B.V, the Netherlands and the Organising Committee

Keynote address

Tobias Giesser

, Co-Head Structuring Services, Partners Group Ltd. Zug, Switzerland

M&A in the financial industries – the regulatory and compliance minefield

Moderator

:

Antti Säiläkivi

, HPP Attorneys, Finland

Speakers

:

Tarek Houdrouge

, SW, Switzerland

Andy Peterkin

, Farrer & Co LLP, UK

Natalie Bäck

, Vinge, Sweden

Coffee break

Keynote address


Philippe Leuenberger

, Lazard, Switzerland

Tech M&A – the challenges of inter alia the cloud, SaaS, IoT, M2M

Moderator

:

Jérôme Debras

, JD Law, France

Speakers

:

Gian-Andrea Caprez

, Vischer, Switzerland

Christian Sauer

, Franklin, France

Joni Painilainen

, PwC, Finland

Lunch

at the Valbella Inn Resort

Free programme

Fondue night

on the slopes at Restaurant Tgantieni

Tuesday 23 January 2018

Keynote address

Manuela Bolch

, Repower Ltd, Switzerland

Energy M&A – Where is the value and where is the risk?

Moderator

:

Eoin Cassidy

, MHC, Ireland

Speakers

:

Anna Wyrzykowsk

, WKB, Poland

Michael Kariya

, Blakes, UK

Steven Callens

, Simont Braun, Belgium

Coffee break

Keynote address

David Meier

, Head M&A Coop Cooperative, Switzerland

M&A in the retail and consumer products industry – How to deal with high costs, low margins, market power and third parties?

Moderator

:

William Howard

, Travers Smith, France

Speakers

:

Moritz Maurer

, Niederer Kraft & Frey Ltd, Switzerland

Hugo Teixeira

, Abreu Advogados, Portugal

Pauline Waalkens

, Loyens & Loeff N.V., the Netherlands

Lunch

at the Valbella Inn Resort

Free programme

Farewell dinner

at Kurhaus with a secret party venue

Wednesday 24 January 2018

Life science M&A – asset deals, spin-offs, joint ventures, strategic alliances, and other collaborative arrangements

Moderator

:

Nicolas Mosimann

, Kellerhals Carrard, Switzerland

Speakers

:

Pablo Vinageras

, Garrigues, Spain

Moritz Jäggy

, VISCHER Ltd, Switzerland

Axel Staudt

, Franz Rechtsanwälte, Germany

Coffee break

Keynote address

Michael Stewart

, Novartis International AG, Switzerland

Lunch

at the Valbella Inn Resort

Surviving after death - how to avoid nightmare estate

Sunday 21 January 2018

Registration

at the Valbella Inn Resort

Welcome Cocktail Reception

at the Valbella Inn Resort

Dinner

at the Valbella Inn's Restaurant Fastatsch

Monday 22 January 2018

Registration

at the Valbella Inn Resort

Welcome and kick-off of academic programme

Welcome addresses and introduction to the seminar by

Wiebe de Vries

, AIJA President, BloomTax B.V, the Netherlands and the Organising Committee

Keynote address and panel introduction

"I beg your pardon, I never promised you a rose garden" - the international pre-nuptial agreement - myth or reality?

Tina Wuestemann

, Bär & Karrer, Switzerland

Preparing love and death: prenups and estate agreements

Moderator

:

Johan Hartmann Stæger

, Rovsing & Gammeljord, Denmark

Speakers

:

Dr. Valentin Todorow

, Raue LLP, Germany

Caroline Ferrigan

, Payne Hicks Beach, UK

Will Johnson

, Haynsworth Sinkler Boyd, USA

Coffee break

The EU Succession Regulation: exchanging experiences and practical pointers

Moderator

:

Annabel Spearman

, Farrer, UK

Speakers

:

Victoire Dossin

, Bassano Avocats, France

Ingrid Iselin Zellweger

, Python, Switzerland

Nicola Saccardo

, Maisto e Associati, Italy

Lunch

at the Valbella Inn Resort

Free programme

Fondue Night

on the slopes at Restaurant Tgantieni

Tuesday 23 January 2018

Estate litigation: après moi le déluge

Moderator

:

Aurélie Conrad Hari

, Bär & Karrer, Switzerland

Speakers

:

Emma McCall

, Stewarts, UK

Christian Presoly

, Rechtsanwaltskanzlei Dr. Christian Presoly, Liechtenstein

Chloé Gossart

, Alexandre Boiché - Avocats, France

Coffee break

Make your heirs happy: how to mitigate inheritance tax

Moderator

:

Gertjan Verachtert

, Sansen, Belgium

Speakers

:

Matthew Cullen

, Sharp Partners (US international tax), Switzerland

Guadelupe Diaz-Sunico

, Cuatrecasas, Spain

Benjamin Lister

, TaylorWessing, UK

Lunch

at the Valbella Inn Resort

Free programme

Farewell dinner

at Kurhaus with a secret party venue

Wednesday 24 January 2018

Conflict of interests traps in estate issues

Moderator

:

Inbal Faibish Wassmer

, ROSENBERG ABRAMOVICH SCHNELLER, Israel/Switzerland


Speakers

:




Veronica Dindo

, Dindo, Zorzi & Associati, Italy




Michael Walbert

, Dr. Michael Walbert LL.M, Austria




Nicolas Duboille

, Simmons & Simmons LLP, France

Coffee break

How to deal with executors/estate trustees?

Moderator

:

Diane Nijkamp

, Monterey Tax, the Netherlands

Speakers

:

Eleni Skoufari

, Zepos & Yannopoulos, Greece

Andrea Doorje-Good

, Schellenberg Wittmer, Switzerland

Henrietta Mason

, Penningtons Manches, UK

Lunch

at the Valbella Inn Resort
---
Organising Committee
Tyshanti DE JONGE
De Jonge Legal (NETHERLANDS)
Pascal HUBLI
Schellenberg Wittmer Ltd (SWITZERLAND)
Mattias LARSSON
Advokatfirman Fylgia (SWEDEN)
Patrik R. PEYER
Niederer Kraft & Frey Ltd (SWITZERLAND)
Joe RÄBER
Stadelmann Rechtsanwälte AG (SWITZERLAND)
Julien TRON
MLL Legal (SWITZERLAND)
National Representatives
Aurélie CONRAD HARI
Bär & Karrer AG (SWITZERLAND)
Thilo PACHMANN
Pachmann AG (SWITZERLAND)