General Data Protection Regulation (GDPR) seminar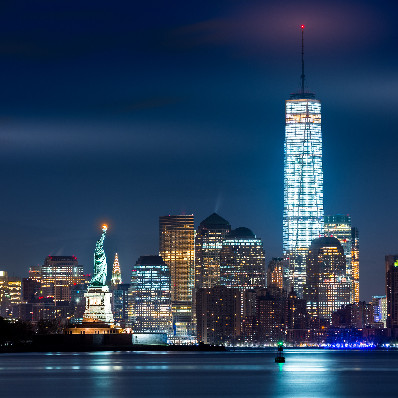 New York
19 - 20 April 2018
---
In a few weeks, the new EU General Data Protection Regulation ("GDPR") comes into force, affecting companies from all over the world and resulting in the need for revision of compliance policies and business practices relating to the use and transfer of personal data, as well as in new risk assessment regarding the potential resulting liability.
The GDPR provides a unified legal framework, replacing the current patchwork of rules in the EU, and also introducing fines that actually hurt.
For US companies in particular, this situation is already proving to be a challenge. Confronted with the previous invalidation of the EU-US Safe Harbor Agreement, and coupled with the Privacy Shield Framework – which is under permanent scrutiny – US companies face testing times in terms of data protection and personal data transfers.
This one-day seminar will provide lawyers and in-house counsel from Europe, the USA and elsewhere in the world with an overview of these new rules that businesses will soon face and will offer best practices and possible solutions. From the new concepts in the GDPR to challenges and opportunities to big businesses.
As well as being one of the biggest markets, New York is home to many of the leading companies and has one of the biggest legal communities in the world. It is also quickly becoming the new place to be for tech companies, competing with Silicon Valley, and with its location represents a natural crossroad for business between Europe and the USA. Local attendees will have access to knowledge of experts coming from different jurisdictions and the opportunity to take advantage of several networking opportunities to create a truly global network of privacy/data protection experts.
This AIJA seminar is integrated in the 2018 Annual Conference of the Section of International Law of the American Bar Association. Participants attending the ABA SIL Annual Meeting will not be required to pay any additional fee for the AIJA seminar attendance and can register by simply sending an e-mail to office@aija.org including in the subject 'AIJA GDPR Seminar'.

---
AIJA Commissions

Intellectual Property, Technology, Media, and Telecommunications

---

Full programme General Data Protection Regulation (GDPR)

Thursday 19 April 2018

Registration

at the New York Grand Hyatt Hotel

Welcome cocktail

at Arnold & Porter

Address: 250 West 55th Street, New York, NY 10019-9710

Friday 20 April 2018

Registration

at the New York Grand Hyatt Hotel

Introduction to the seminar

by the AIJA President

Wiebe de Vries

, AIJA President, BloomTax B.V., the Netherlands

Welcome address

by the Organising Committee

Keynote address

Prof. Céline Castets-Renard

, Full Professor of IP/IT Law, Université Toulouse Capitole, France / Fulbright Visiting Professor, Fordham University (2017-2018), NY, USA

Live Demonstration

Global Legal Hackathon 2018 finalists from 'revealu', Hungary

Exploring new concepts in the GDPR – data portability, DPOs, privacy by design and default, etc.

Moderator

:

Árpád Geréd

, Maybach Görg Lenneis Geréd Rechtsanwälte, Austria

Speakers

:

David Salgado Areias

, Areias Advogados, Portugal

Jean-Baptiste Soufron

, FWPA Avocats, France

Sam Goodman

, Arnold & Porter Kaye Scholer, UK

Coffee break

Surprise! Your client is subject to EU data protection reforms and potential 4% global fines

Moderator

:

Linda V. Priebe

, Culhane Meadows, USA

Speakers

:

Albert Janet

, Avocat à la Cour / Attorney-at-law, Paris / New York

Simon J. McMenemy

, Ogletree Deakins International, UK

Lunch

Brexit: Implications for Data Protection and the GDPR

Questions by:

Yan Pecoraro

, Portolano Cavallo, Milan-New York, Italy-USA

Answers by

:

Richard Dickinson

, Arnold & Porter Kaye Scholer, UK

Extraterritorial application of GDPR and equivalent limitations

Moderator

:

Árpád Geréd

, Maybach Görg Lenneis Geréd Rechtsanwälte, Austria

Speakers

:

Jevan Neilan

, Mason Hayes & Curran, Ireland

Marta Salgado Areias

, Morais Leitão, Galvão Teles, Soares da Silva & Associados, Portugal

Johannes Struck

, Brödermann Jahn, Germany

Coffee break

Global investors and local investments: Challenges and opportunities presented when big business interacts with private rights

Moderator

:

Eoin Cassidy

, Mason Hayes & Curran, Ireland

Speakers

:

Constantin Benes

, Schönherr Rechtsanwälte, Austria

Timur Bondaryev

, Arzinger Law Office, Ukraine

Jennifer Maxwell

, Blake, Cassels & Graydon, United Kingdom

Alberto Silva

, Goodrich Riquelme Asociados, Mexico

Thomas Verstraeten

, Loyens & Loeff, Belgium

Closing remarks

by the Organising Committee




Friday reception

at Bryant Park Grill

Payable directly to ABA-SIL ($150 pp.)

Please find the respective registration form under Practical Information

---
Practical information
Accommodation
Book your room at the New York Grand Hyatt Hotel at discounted group rates prior to 23 March 2018 following this LINK.
Friday Reception Registration Form
Please click here: 2018AnnualConferenceRegistrationForm - AIJA to download the form.
Organising Committee
David AREIAS
Areias Advogados (PORTUGAL)
Arpad GERED
Maybach Görg Lenneis Geréd Rechtsanwälte GmbH (AUSTRIA)
Jevan NEILAN
Mason Hayes & Curran (IRELAND)
Yan PECORARO
Portolano Cavallo Studio Legale (ITALY)
Johannes STRUCK
Brödermann Jahn Rechtsanwaltsgesellschaft mbH (GERMANY)