Half Year May Conference 2019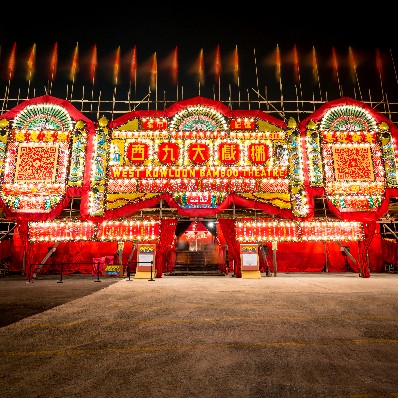 Hong Kong
22 - 25 May 2019
---
Hong Kong, a cosmopolitan city and a tropical paradise, will welcome you to the AIJA Half-Year Conference in May 2019. Strategically located at the heart of Asia, Hong Kong has built its reputation as one of the leading global financial centres and a gateway to the endless opportunities in China. This Conference will feature three distinct seminars: 'How to Raise Money from International Perspectives' (organised by the Banking, Finance and Capital Markets Commission), 'Tax: a Dream, not a Nightmare' (organised by the Tax Law Commission) and 'Business and Private Clients in Asia: Challenges and Opportunities' (organised by the International Private Clients and Family Law Commission).
The three seminars will include speakers from AIJA as well as high profile external speakers, including in-house counsel.

How to Raise Money from International Perspectives
The Conference will use the dramatic backdrop of the historical trading city and cutting edge global financial centre that is Hong Kong to explore the latest on how companies find and raise capital (public and private) at home and abroad and will provide an overview of the legal frameworks developing across the world to raise funds efficiently while ensuring the protection of stakeholders.
Tax: a Dream, not a Nightmare
The dreams of the rapidly changing financial industry create ongoing challenges for creative tax planning, classification and compliance. The Conference will explore the cutting-edge developments in cross-border tax planning to keep dreams alive and look into important compliance considerations to avoid any nightmares.
Business and private clients in Asia: challenges and opportunities
Hong Kong is an attractive international destination for businesses and private individuals. But what are the considerations for anyone facing an inheritance dispute? What mechanisms exist for asset protection in divorce proceedings? What structuring opportunities are there for individuals with international wealth? What are impacts of the growing money laundering legal framework for Hong Kong as a financial centre? Join our experts from all over the globe to discuss these issues through illustrative case studies.
---
AIJA Commissions

Banking, Finance and Capital Markets
Commercial Fraud
International Business Law
International Private Clients and Family Law
Tax Law

---

Full programme How to Raise Money from an International Perspective

Wednesday 22 May 2019

Registration & Welcome Desk

Welcome Dining Cockail Reception

Thursday 23 May 2019

Registration & Welcome Desk

Welcome & Introduction to the Seminar

Joint Session: Tax Considerations and Cross-Border Financings
A panel discussion between tax lawyers and securities/financing lawyers.


Coffee Break

Best Practices in Private Equity Financings
Keynote and panel discussion on the current state of the private equity sector.


Lunch

Fundraising in the M&A Context: Public v Private
Two keynotes and panel discussion on the options and alternatives to raising money in a private M&A setup as opposed to public M&A. Restrictions and governmental approvals in cross-border financing.


Coffee Break

Cross-Border Listings
Panel discussion on the current trends and markets for cross-listings. Foreign issuers – challenges and opportunities for global stock markets. Corporate governance best practices.


Market Idiosyncrasies
Keynote and panel discussion to discuss areas where market practice differs significantly between different jurisdictions.


Local Hospitality Dinner

Friday 24 May 2019

Registration & Welcome Desk

Emerging Markets
Three keynotes i.e., lawyers from emerging markets will discuss their local jurisdiction vis-à-vis financings to help broaden the conference participants' understanding of new markets.


Coffee Break

Alternative Financing Arrangements
Round table discussions (an overview of current alternative financing trends including cryptocurrency and crowd-sourced funding).


Wrap up

Lunch

Commission meetings

Gala Dinner

Saturday 25 May 2019

AIJA Meetings

Optional tour

Optional Dinner

Tax: a Dream, not a Nightmare

Wednesday 22 May 2019

Registration & Welcome Desk

Welcome Dining Cockail Reception

Thursday 23 May 2019

Registration & Welcome Desk

Welcome & Introduction to the Seminar

Joint Session: Tax Considerations and Cross-Border Financings
A panel discussion between tax lawyers and securities/financing lawyers.


Coffee Break

Trends in International Tax Planning
Panel discussion on major developments and trends in global tax planning, including impact of BEPS, U.S. tax reform, and MLI on multinational planning.


Lunch

Recent APAC Tax Developments
Panel discussion on recent tax developments in major APAC jurisdictions.


APAC Inbound and Outbound Business Structuring
Panel discussion on major trends and tax considerations for structuring crossborder businesses in the APAC region.


Coffee Break

Joint Session on Tax and Immigration Planning and Compliance for High Net Worth Individuals
Panel discussion exploring opportunities and pitfalls with globally mobile HNW individuals.


Multinational Compliance Considerations
Panel discussion on tax planning in an era of increased transparency from the perspective of GAARs, CFC regimes, thin capitalisation rules and treaty antiabuse.


Local Hospitality Dinner

Friday 24 May 2019

Registration & Welcome Desk

Professional Liability and Ethics Considerations in International Tax Planning
Roundtable discussions exploring the ethical considerations in international tax planning, and the changing landscape with respect to professional liability.


Coffee Break

Tax Planning for the Digital Economy
Keynote and panel discussions regarding planning and compliance considerations for cryptocurrency and cross-border transactions involving digital goods and services.


Wrap up

Lunch

Commission meetings

Gala Dinner

Saturday 25 May 2019

AIJA Meetings

Optional tour

Optional Dinner

Business and private clients in Asia: challenges and opportunities

Wednesday 22 May 2019

Registration & Welcome Desk

Welcome Dining Cockail Reception

Thursday 23 May 2019

Registration & Welcome Desk

Welcome & Introduction to the Seminar

Conflict of Laws and Jurisdictions - Did I make the Right Choice, if Any?
A case study addressing validity of wills, forced heirship, mental capacity and powers granted in this context. An illustration to demonstrate that dedicated and specific planning is required to avoid adverse surprises in post-death litigation.


Coffee Break

International Divorce – Protecting Business Wealth in Litigation
Perspectives from Macao, UK, France and Taiwan.


Lunch

Litigation in EU vs Litigating in Asia - What should I be aware of?
A discussion about typical distinctions between both systems with tips and tricks.


Coffee Break

Joint Session on Tax and Immigration Planning and Compliance for High Net Worth Individuals
Panel discussion exploring opportunities and pitfalls with globally mobile HNW individuals.


Asian Interests – Wealth Planning and Immigration
Perspectives from BVI, HK, France, India and UK.


Local Hospitality Dinner

Friday 24 May 2019

Registration & Welcome Desk

Growing Anti-Money Laundering legal framework in financial centres: who wants to be top of the class?
Panel discussion exploring hot topics related to the growing AML duties for financial intermediaries, their extra-territorial scope and the liability for their violation.


Coffee Break

Recovery of assets stemming from criminal offences: States' various remedies vs personal protection of property,
in particular at a transnational level
What are the tools available for each State and/or private victim to recover assets, including through mutual assistance in criminal/administrative/civil matters?


Wrap up

Lunch

Commission meetings

Gala Dinner

Saturday 25 May 2019

AIJA Meetings

Optional tour

Optional Dinner
---
Organising Committee
Aurélie CONRAD HARI
Bär & Karrer AG (SWITZERLAND)
Matthew CULLEN
UBP Investment Advisors SA (SWITZERLAND)
Bruno GUARNIERI
Miguel Neto Advogados (BRAZIL)
Nicolas HERREN
Pestalozzi Attorneys at Law Ltd (SWITZERLAND)
Aliasghar KANANI
BONNARD LAWSON International Law Firm (SWITZERLAND)
Camille Ka-ying LEUNG
Cazimir BV/CVBA (BELGIUM)
Alan LO
Liberty Chambers (HONG KONG)
Moritz MAURER
Niederer Kraft Frey Ltd (SWITZERLAND)
Jennifer MAXWELL
Blake, Cassels & Graydon LLP (CANADA)
Bethan WATERS
Farrer & Co (UNITED KINGDOM)
Louise Kam Faye WONG
The Law Society of Hong Kong (HONG KONG)
Minglei WU
Mingleilegal LLC (CHINA)