Half-Year October Conference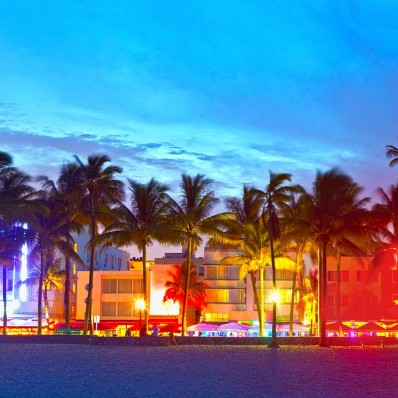 Miami
30 October - 02 November 2019
---
Learn. Network. Share. Miami
On the eve of the year 2020, AIJA steps boldly into the third decade of the 21st century by gathering for its 2019 Half-Year October Conference in the beautiful and dynamic city of Miami. Nestled between world-renowned beaches and a delicate wetlands eco-system, lies the seventh largest metropolitan region in the United States. Miami is a legal, financial, trade and transportation powerhouse, the gateway to North and South America, and a cultural melting pot.
Business in Latin America. International litigation. Energy in the age of renewables. Leadership and diversity
Join AIJA and Miami's diverse and multi-lingual legal community for a top-notch academic programme focusing on business in Latin America, the hottest topics in international litigation, and energy in the age of renewables. In addition, the Miami Half-Year Conference will feature a diversity and leadership-focused SCILL programme.
Embrace the AIJA spirit and see you in Miami!
Home hospitality and an unforgettable social programme will introduce you to Miami's warmth and welcoming spirit as well as to its legendary entertainment venues and scene.
Academic Programme overview
TRACK #1 | Doing business in LATAM 2020: Getting to a legal state of bliss
Latin America has experienced important changes and new challenges have been developing. This seminar will address hot topics and recent developments on international trade and investments. The presentations will be relevant to delegates who work in a global environment and to those who want to enhance their cross-border exposure, focusing on legal issues related to both cross-border transactions, e-commerce and international trade as well as on providing input with respect to LATAM's latest challenges and best practices.
Topics to be discussed:
Do's and Don'ts of agency, distribution and franchise agreements in Latin America
Legal framework for e-commerce in LATAM
Free trade or protectionism: Recent developments on international trade and investments
The new compliance landscape in Latin America and its practical impact
A review of the Latin American M&A market
Managing competition law and related regulatory risk in LATAM - tips, tricks and trends to watch out for
TRACK #2 | Cross-border disputes 2020: What to expect in the coming decade
As international disputes lawyers look forward to the third decade of the twenty-first century it is clear that they will be contending with a shifting legal landscape. The 2020s will see the filing and resolution of disputes in the post-Brexit and post-Trump era. Will favourite venues for the resolution of high-stakes cross-border disputes be displaced by emerging venues? Will we see continued convergence of legal practices and cultures in the coming decade or will inward-looking nationalistic attitudes lead to renewed divergence? How will a maturing litigation financing industry affect our practice? Will legal specialisation among international litigators and tribunals continue to define our evolving practice and, if so, how can you become a sought-after international litigation specialist? Join a forward-looking discussion on these and other practical issues that will shape the practice of international litigation in the coming decade.
Topics to be discussed:
Convergence or divergence – International litigation in the post-Trump and post-Brexit era
Shifting legal landscapes – Emerging venues for the resolution of high-stakes cross-border disputes
Litigation financing – Where to from here?
Will legal specialisation among international practitioners continue to be the name of the game?
Future evidence – Proving your case in the 2020s
Litigation tech - 2020 and beyond
TRACK #3 | Oil & gas 2020: Fossil fuels in a renewable world
The world is going through a major game changer. Economy will no longer be mainly driven by fossil fuels, but steadily by renewables. This brings along challenges for the industry and citizens, resulting in a different regulatory framework, environmental litigations and new investments opportunities. This transition is currently ongoing and as lawyers, we have to keep up the pace. Miami will be the place to get the latest updates and insider views from all over the world.
Topics to be discussed:
Energy companies and climate change
Renewable energies: A real call for an oil & gas phasing out?
The role of oil & gas companies and information to their shareholders regarding climate change commitments - effects of banning oil and gas shares in portfolios
Clean energy certificates and reduction certificate emissions - their role in the decreasing use of fossil fuels
Import and export of oil & gas
Key concerns of oil and gas project development in Latin America in order to properly export
Key concerns of importing countries & Energy supply security
Environmental & safety barriers to overcome in oil & gas projects
Oil & gas companies and (environmental) safety issues (keynote)
Energy project finance and the Equator Principles
Environmental consenting and quasi-consenting
---
AIJA Commissions

Environmental and Energy Law
Litigation
Skills, Career, Innovation, Leadership and Learning (SCILL)
---
Sponsors
---
DIAMOND
---
EMERALD
---
PLATINUM
---
GOLD
---
Practical information
Conference Venue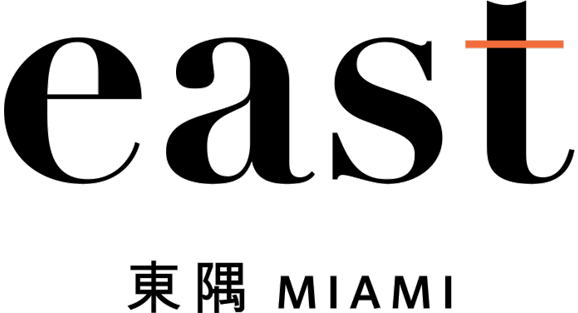 EAST, Miami is Swire Hotels' first venture into North America, following the openings of EAST in Hong Kong and Beijing. Centrally located within a 15 minute drive from the Miami International Airport, EAST, Miami is situated on top of Brickell City Centre, conveniently connected to popular districts such as Wynwood, the Design District, and South Beach. With a vibrant restaurant scene, sleek and thoughtful guestrooms, and a variety of retail shops, the hotel offers a unique mix of customized guest services and cutting-edge technology.

EAST, Miami
788 Brickell Plaza
Miami FL 33131 - USA
T +1 305 712 7000
F +1 305 373 2282
www.east-miami.com
Organising Committee
Giovanni ANGLES
Shook Hardy & Bacon LLP (UNITED STATES)
Rodrigo DA SILVA
Law Offices of Rodrigo S. Da Silva, P.A. (UNITED STATES)
Jeroen DE CONINCK
Advocatenkantoor De Coninck (BELGIUM)
Kimberly DE LA CRUZ
Law Offices of Rodrigo S. Da Silva, P.A. (UNITED STATES)
Eduardo DE LA PEÑA BERNAL
Reed Smith LLP (UNITED STATES)
Colin DELANEY
Smith, Gambrell & Russell, LLP (UNITED STATES)
Marcelo DIAZ-CORTES
Levine Kellogg Lehman Schneider + Grossman LLP (UNITED STATES)
Joseph GULINO
DRRT (UNITED STATES)
Sujey HERRERA
Reed Smith LLP (UNITED STATES)
Perry MACLENNAN
Haynsworth Sinkler Boyd, P.A. (UNITED STATES)
Cristina VICENS BEARD
Sequor Law, P.A. (UNITED STATES)
Pablo VINAGERAS
J&A Garrigues, S.L.P. (SPAIN)
Benjamin WILSON
Holland & Knight LLP (UNITED STATES)
National Representatives
Arnoldo LACAYO
Sequor Law (UNITED STATES)