Annual Labour Law Conference // M&A seminar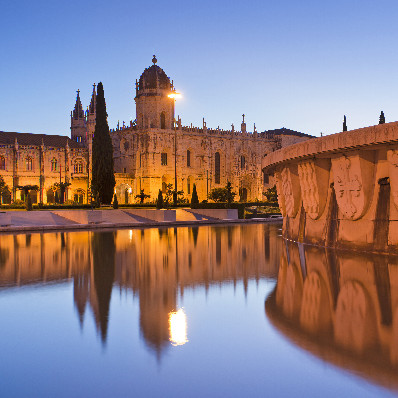 Lisbon
24 - 26 October 2019
---
Both the Labour and Immigration Law and the Corporate and M&A Commissions are delighted to welcome you to enchanting Lisbon for an exciting double seminar
Lisbon is the stunning capital city of Portugal, and is one of the most charismatic and vibrant cities of Europe. It is a city that effortlessly blends traditional heritage, with striking modernism and progressive thinking. It is a bustling and exciting city, that boasts a wide choice activities and fascinating tourist attractions. The city has a welcoming and liberal atmosphere, while still embracing its deep-rooted heritage and extensive history. The Portuguese capital is constantly recognized as one of the greatest cities in the world, a claim confirmed by the "Lonely Planet Guides", who named Lisbon one of the world's top 10 cities.
Lisbon is a city armed with Gothic grit and glamour. Seven cinematic hillsides overlooking the Rio Tejo cradle Lisbon's postcard-perfect panorama of cobbled alleyways, ancient ruins and white-domed cathedrals – a captivating scene crafted over centuries.
The Labour and Immigration Law Commission is delighted to continue the tradition of the Annual Labour and Immigration Law Conference! Since the Commission's annual seminar has turned into a traditional event in October, last year it was renamed: the Labour and Immigration Law Annual Conference. Once more, this seminar will be packed with exciting news and 'hot' topics concerning labour, employment and immigration law. The programme offers sessions where legal practitioners and business specialists from all over the world will speak about a number of subjects.
Which is the landscape of the global 2020 M&A playing field? The Corporate and M&A Commission will guide you through the numerous topics that are specifically relevant with respect to the current and upcoming practice of M&A, such as, the state of play on global M&A, how to navigate with political intervention, understanding Data Driven M&A, latest trends in W&I insurance, discussing thought-provoking issues related to trans-border M&A transactions and getting latest insights of general counsels, among others.
---
AIJA Commissions

Corporate and M&A
Labour Law
---
Organising Committee
José COSTA PINTO
Costa Pinto & Associados (PORTUGAL)
Tyshanti DE JONGE
Loyens & Loeff N.V. (NETHERLANDS)
Federico GIOFFRE
Nunziante Magrone Studio Legale Associato (ITALY)
Philipp HAYMANN
Staiger Attorneys at Law Ltd. (SWITZERLAND)
Pia PADFIELD
Ogletree Deakins International LLP (UNITED KINGDOM)
Emelie SVENSÄTER JERNTORP
Advokatfirman Vinge KB (SWEDEN)
Hugo TEIXEIRA
Abreu Advogados (PORTUGAL)
Marleen VAN WOERDEN
Blenheim Advocaten (NETHERLANDS)
Pablo VINAGERAS
J&A Garrigues, S.L.P. (SPAIN)