GeBeNeLux Dinner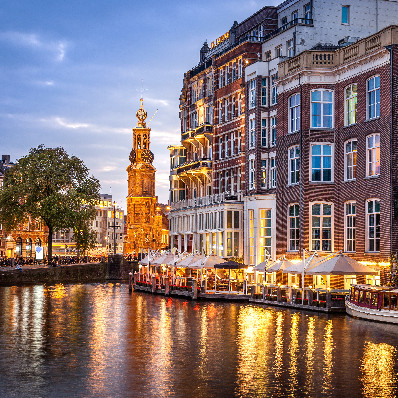 Amsterdam
10 May 2019
---
AIJA's national representatives invites German and BeNeLux members, friends and colleagues to the annual GeBeNeLux dinner in Amsterdam. This year, our members Judith de Boer, Friederike Henke and Silvia van Schaik are planning a wonderful canal boat trip through Amsterdam, followed by a dinner at the restaurant De Goudfazant.
We will start exploring Amsterdam by boat as of 17:30. During the boat trip, Robert van Beemen, AIJA-member and partner with Venturis Consulting Group, will provide us with some further food for thought and discussion. He will deliver a brief speech about the impact of Volatility, Uncertainty, Complexity and Ambiguity (VUCA) on strategy formulation and the strategic positioning of law firms. New entrants like Axiom, UnitedLex and the Big 4, changing client needs and digitalisation, have increased competition and market segmentation.
The boat will then drop us off at 19:00 at De Goudfazant, a trendy restaurant in the North of Amsterdam, famous for its good food and its cool, industrial interior which comes with an extra feature: old timer cars like a Porsche 911 that reminds us of the former use of the building… a car garage.
Date & Time: Friday, 10 May 2019 - Departure at 17.30
Place: Amsterdam - Boarding place to the Bota Fogo boat in front of the DoubleTree by Hilton Amsterdam Centraal Station (Oosterdoksstraat 4, Amsterdam 1011 DK)
Price: € 103 (VAT excl.) for the boat tour, drinks, a 3-course dinner incl. soft drinks, beer, wine and coffee
Accommodation suggestions: DoubleTree by Hilton Amsterdam Centraal Station - NH Barbizon - Volkshotel - Lloyd Hotel
If you wish to join this typical Dutch event, please register by 3 May 2019 at the very latest.
We look forward to seeing you all soon!
Caroline, Ferenc, Marnix and Audrey
---