Medicines and medical devices in the EU Single Market: Dreams and reality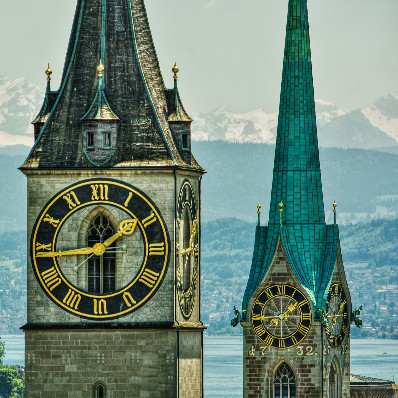 Zurich
27 - 29 June 2019
---
Welcome to Zurich, a city which boasts a vibrant cultural and nightlife scene, with a great scenery, lake and mountains! The AIJA Healthcare Interest Group is delighted to invite you to AIJA's first Healthcare Conference to discuss the latest hot topics in the life sciences sector. Join us in Zurich, Switzerland on 27-29 June 2019!
The conference will address the free movement of goods in the context of the European Single Market. The programme will examine whether and to what extent a genuine Single Market exists for medicinal products and medical devices, both currently being heavily regulated at the EU and national level to ensure patient safety. The topic will be discussed from different angles, including parallel trade, the new regulations on medical devices, the new Clinical Trials Regulations, the Falsified Medicines Directive and, inevitably, Brexit. A mix of experienced legal practitioners and in-house counsel from across Europe will guide you through the rapidly changing life sciences regulatory landscape and bring you up to speed with the latest developments in the life sciences sector.
The academic programme will be complemented by a rich social schedule. Both will create an excellent opportunity to meet and see old and new friends, enjoy first-class entertainment during the evenings and take advantage of the breathtaking views over the Swiss Alps. A welcome reception will kick off the conference on Thursday, 27 June. The academic programme will then start on Friday, 28 June.
The conference is a must for everyone active in the field of law. It will take place in parallel to AIJA's 11th annual arbitration conference and will share the same social programme.
The Organising Committee looks forward to welcoming everyone in Zurich!
---
Organising Committee
Martin ABRAHAM
Abraham & Partneri, advokatni kancelar s.r.o. (CZECH REPUBLIC)
Tomás GARCIA NAVARRO
Garcia Navarro, Basail & Asociados (ARGENTINA)
Marek HOLKA
ČECHOVÁ & PARTNERS s. r. o. (SLOVAK REPUBLIC)
Indrikis LIEPA
COBALT (LATVIA)
Jan Henning MARTENS
FGvW Friedrich Graf von Westphalen & Partner (GERMANY)
Janine REUDT-DEMONT
Pestalozzi Attorneys at Law Ltd (SWITZERLAND)
Koen T'SYEN
Van Bael & Bellis (BELGIUM)