Annual tax conference: Keeping up with the tech - Is technology a friend or a foe for tax payers and tax practitioners?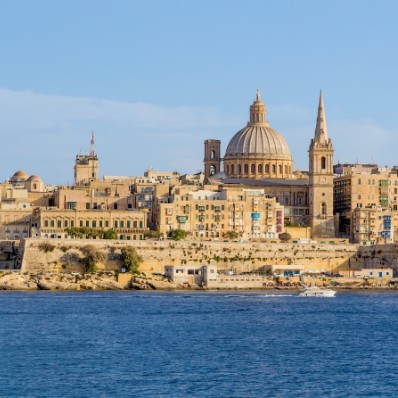 Malta
05 - 07 March 2020
---
The AIJA Tax Law Commission is excited to announce that Malta has been chosen as the destination for the 2020 AIJA annual tax conference entitled "Keeping up with the tech in taxation – Is technology a friend or foe for taxpayers and tax practitioners?" taking place from 5th to 7th March.
Positioned in the middle of the Mediterranean Sea, Malta has historically been of strategic importance to various kingdoms and empires, and has for centuries been culturally diverse. After its independence from Britain in 1964, the island sought to reinvent itself as a commercial and financial services hub. More recently the island became a pioneer jurisdiction in the AI, Blockchain and Fintech space, enacting ground-breaking regulatory regimes and fiscal incentives designed to incentivise such industries as well as incorporating such technologies in its national development strategy.
Technological developments will be the common theme of seminar sessions covering different topics such as the use of Big Data and AI in tax practice and tax administration, the impact of technology on taxpayer privacy and the role of tax practitioners. As well as the taxation of cryptocurrencies and blockchain in addition to the latest developments in the taxation of the digital economy.
Participants will have the opportunity to interact with representatives from tax authorities as well as experienced tax and legal professionals in the various panels and round-tables whereas technology experts will help us demystify some of the unfamiliar technical concepts.
The conference will be held at the Malta Hilton situated in the mundane area of St. Julian's, just 15 minutes away from the UNESCO world heritage capital city, Valletta. Besides enjoying the exceptional conference venue, participants will also have the chance to discover Maltese cuisine and culture in the historic centres of Valletta and Mdina.
We look forward to welcoming you in Malta!
---
AIJA Commissions

---
---