Antitrust and healthcare virtual seminar | Pharma regulations and state support in times of COVID-19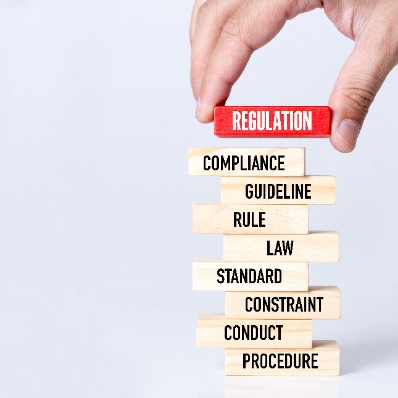 Online
11 - 12 June 2020 / 19:00 - 14:00
Add to Outlook / iCal calendar Add to Google calendar REGISTER NOW
---
The 9th annual conference organised by the AIJA Antitrust Commission in cooperation with the AIJA Healthcare & Life-Sciences Commission that was planned in June 2020 Stockholm will unfortunately be postponed due to the Covid-19 situation.
Nevertheless, we will not let all the invested planning and efforts go to waste and instead we will re-use the academic program during a 1.5 days program during the HYC in Dubai in November 2020. Hopefully we will meet you all there to discuss and learn about trending topics with focus on 'dominance' and its consequences, rethinking the concept and the definition of market power in a global economy and in markets that are rapidly changing, in particular addressing the life-sciences sector and discussing the ongoing legal aspects for both antitrust and healthcare sector due to the Covid-19 outbreak.
Although we will not be able to meet physically in Stockholm in June, we would like to take the opportunity to meet and see old and new friends virtually both socially and academically. During two webinar session at lunchtime we will discuss two very present topics from an antitrust and healthcare perspective which will also be followed up and continued when we meet in Dubai.
---
AIJA Commissions

Antitrust
Healthcare and Life Sciences

---

Event fees
+ VAT if applicable

---

AIJA member
0,00 €
Non AIJA member
100,00 €

---
---
Full programme
Antitrust and healthcare webinar: Pharma regulations and state support in times of COVID-19
Friday 12 June 2020
Webinar session 1: Governmental and regulatory reactions to reduce shortages of supply and price explosions due to the Covid-19 outbreak
The need for medical products, medical devices, pharmaceuticals and protective equipment has never been as urgent as now. Governments need to secure the supply of affordable drugs and medical devices. The need for joint actions and cooperation in the industry seems vital to fight the outbreak and the healthcare sector relies on companies with high and sometimes even increased market power. Even so, the boarders are shut down, medical products, devices and equipment are put under export restrictions and the barriers to trade are increased. During this webinar session we will take the opportunity to reflect upon the present governmental and regulatory reactions to actual and potential shortages of supply, price explosions and cooperation among competitors.
Webinar session 2: State aid and governmental support due to the Covid-19 outbreak
The rescue packages launched by the governments for the companies that suffers great loss during this health crisis are historically immense. During this webinar session we will take the opportunity to reflect upon the variations of governmental actions and state aid in various jurisdictions and also discuss the legal basis for such measures and how it will affect the market.
---
Become a sponsor
If you would like to receive more information about the sponsorship opportunities for this event, please fill out the form* and we will contact you in the coming days.
* Filling out this form does not obligate you to become a sponsor.
---