Labour Law Commission Day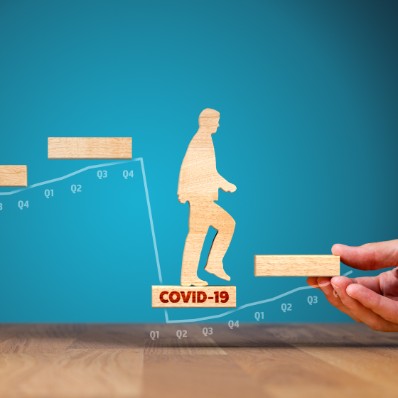 Online
26 October 2020 / 11:50 - 19:00
---
We kindly welcome you to join AIJA's virtual Labour Law Commission Day, which will take place on 26 October 2020. Not only will you be offered the possibility to gather new insights and participate in interesting discussions during the various academic sessions, but there will also be plenty of opportunities to catch up with old friends and meet new ones too.
The overall topic of our academic programme is the impact of the Covid-19 crisis.
Since the start of the pandemic, employment lawyers from all over the world have undoubtedly faced the same challenge: advising clients on how to manage their workforce in a world where the way in which employees interact with their employer has changed overnight. New health and safety regulations were adopted at the speed of light, existing legal frameworks were put under pressure and several government support measures saw the light of day in an attempt to give companies the necessary relief.
We are keen to know how you experienced all of this within your jurisdiction and look forward to explore these topics together with a geographically diverse team of expert panelists and an experienced external speaker, legal counsel with UPS in Belgium.
As regards the social part of our day, we will kick off with a Commission Meeting and a Speed Networking session. You will certainly enjoy reconnecting with your AIJA colleagues, as you would normally do during an in person event. It is the ideal occasion for you to meet and introduce new members to our Commission as well!
Lastly, we will close off the day with a virtual home hospitality, together with the members of the International Business Law Commission. Let's grab a glass of our favorite drink and enjoy the true AIJA spirit in the comfort of our own home or office.
More details on the schedule and the speakers can be found under the programme section of this page.
Please fill in this form if you want to attend the Home Hospitality.
Organising Committee
Kato Aerts, Lydian
Lukas Wieser, Zeiler Floyd Zadkovich
Sanne van Ruitenbeek, Pallas Advocaten
Stefan Müller, Wenger & Vieli
All academic sessions are recorded and shared in the Resource Centre the week after the events.
---
This event takes place during: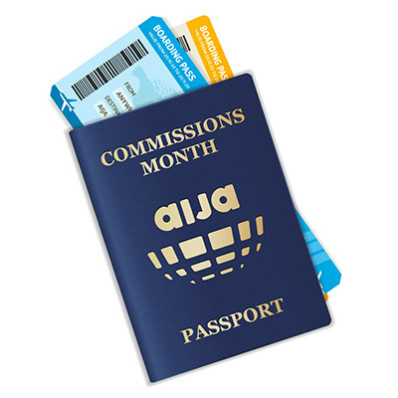 AIJA Commissions Month
20 October - 20 November 2020
---
AIJA Commissions

---

Event fees
+ VAT if applicable

---

AIJA Member < 35
150,00 €
AIJA Member >= 35
200,00 €
Non AIJA Member < 35
225,00 €
Non AIJA Member >= 35
250,00 €
Speaker
100,00 €
In-House Counsel
125,00 €

---
---
Labour Law Commission Day
Monday 26 October 2020
Welcome Address by the AIJA President
Speed Networking
An event organised jointly by the International Business Law Commission and the Labour Law Commission

COVID-19 – Health Concerns and Privacy Issues

Considering the employer's general obligation to protect employees' health and safety at work, a lot of practical questions were raised as to how the employer can or should do so during the current sanitary crisis. Can an employer monitor their employees' body temperature? Can he communicate to other employees that one of their colleagues is infected with the coronavirus?
In this session, we will explore the effects of COVID-19 from a data privacy perspective and evaluate when employers can share personal health data of (one of their) employees to protect other employees and what the employer should be aware of when collecting health data from its employees and sharing such data.
Moderator:

Cabell Clay,

Moore&VanAllen, Charlotte, United States of America

Speakers:
Philipp Haymann

, Staiger Rechtsanwälte AG, Zurich, Switzerland

Ailie Murray

, Travers Smith, London, United Kingdom

Chantal Bakermans

, Penrose, Amsterdam, Netherlands
COVID-19 and Employment Law

During this interactive session, we will explore in a comparative approach how employers and governments have handled the issues of the COVID-19 pandemic highlighting different efforts by countries in order to save their economies. If time allows we will also look at what an employer's options are in different jurisdictions once these, by design temporary relief measures, are no longer in place.
After our speakers have introduced the aforementioned topics within their jurisdiction, participants will be invited to join breakout rooms to discuss the most relevant aspects of these topics from their perspective.
Moderator:
Andrea de la Brena
, Zeiler Floyd Zadkovich, Mexico City, Mexico
Speakers:
Hana Al Khatib

, Global Advocacy & Legal Counsel, Dubai, United Arab Emirates

Nicola McMahon

, McCullough Robertson, Australia

Alvaro Fernandez

, Cuatrecasas, Madrid, Spain
Adaptability and Flexibility – Key Factors Post-COVID-19?
We are pleased to have an external speaker from UPS (Belgium) to tell us about how UPS has adapted to COVID-19 from a business perspective. In an interactive moderated session, the external speaker from UPS together with additional designated panellists will explore how companies had to adapt to the "new normal" both in anticipation of the crisis and during lockdown and how they can continue to invest in adaptability and flexibility to cope with the ever-changing work environment going forward.
Moderator
:
Emelie Svensäter Jerntorp
, Vinge, Malmö, Sweden
Speakers:
Rebekka Stumpfrock

, AVANTCORE, Stuttgart, Germany

Emiliano Ganzarolli

, Audisio e Associati, Milan, Italy

Louis-Hubert Pacco

, UPS, Brussels, Belgium
---