IP/TMT Commission Day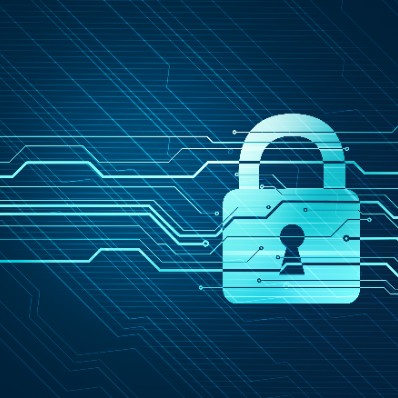 Online
03 November 2020
13:00
- 20:00 CET
---
While waiting to be able to see each other in person again, we invite you to join the IP/TMT Commission Day to be held on 3 November 2020 from 13:00 to 20:00 CET.
During this day, there will be something for everyone and for all tastes. We have indeed put together no less than 4 panels during which we will discuss the following topics:
Data protection

: what are the implications of the ECJ's "Schrems II" decision for companies?

Sensitive health data

: can we afford to "close the eyes" towards data protection law in light of extreme situations?

This panel is co-organised with the Healthcare Commission

Protection of product shape

: which way to go?

Navigating IP rights through the pitfalls of insolvency

.

This panel is co-organised with the Insolvency Commission
To vary the pleasures, we have opted for different panel formats, alternating informal interviews, webinars and meetings, allowing you to interact directly via your camera and microphone or via a chat. In all cases, we will ensure maximum interaction to make sure that everyone can get the most out of this virtual day.
The 4 above-mentioned panels will be followed by a Commission Meeting, during which we will interactively discuss the current and future projects of the IP/TMT Commission and give you the floor to tell us your wishes, ideas, projects, etc. for the future of the Commission and/or AIJA.
Finally, we will close the day with a moment of conviviality during a speed networking session organised in collaboration with the T.R.A.D.E., Antitrust, Insolvency and Healthcare Commissions. To facilitate exchanges and conversations, do not hesitate to bring your favorite drinks!
Join us in great numbers for this IP/TMT Commission Day, which promises to be rich not only in scientific content, but also and above all in exchanges and meetings. We look forward to seeing you on 3 November 2020!
More information on the schedule of the IP/TMT Commission Day under the Programme section of this page.
Please fill in this form if you want to attend any part of our social programme.
Organising Committee
Inga George, boesling IP Rechtsanwälte PartG mbB
Luana Muniz de Barros, Montaury Pimenta, Machado & Vieira de Mello Advogados
Sophie Lens, ALTIUS
All academic sessions are recorded and shared in the Resource Centre the week after the events.
---
This event takes place during: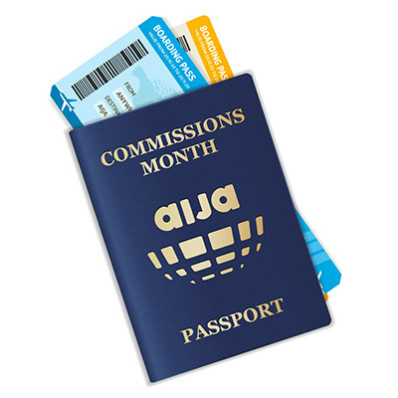 AIJA Commissions Month
20 October - 20 November 2020
---
AIJA Commissions

Intellectual Property, Technology, Media, and Telecommunications

---

Programme - IP/TMT Commission Day

Tuesday 03 November 2020

Welcome Address by the AIJA President and the Organising Committee

Secure international data transfer? ECJ overturns EU-US Privacy Shield


This session hosted by the IP/TMT Commission will discuss and share some insights on the international data transfer after the Schrems II decision. On 16 July 2020, the ECJ declared the "EU-US-Privacy Shield" to be invalid. This means that transfers of personal data to the USA can no longer be based on the Privacy Shield, but may be based on EU standard contractual clauses, provided that an adequate level of data protection can be guaranteed by complementary measures. The economic and political impact of the decision is high and creates uncertainty in the market.

In this session two privacy lawyers will discuss:

What consequences does the ECJ ruling have for companies?
What can companies do to remain GDPR compliant?
What are the reactions of the data protection authorities in the EU?

Interviewer

:

Johannes Struck

, Brödermann Jahn, Germany

Interviewee

:

Rim Ben Ammar

, Proximus, Belgium

Sensitive health data: can we afford to "close the eyes" towards data protection law in light of extreme situations?


This is a joint session hosted by the IP/TMT and Healthcare commissions to discuss if data protection laws can be overlooked in specific healthcare crisis, such as the COVID-19 pandemic.

Speakers will focus their debate on the use of technology to share sensitive health data, even without individual consent. Representatives from both commissions will give their perspectives on the following:

Should we share sensitive health data in benefit of the "greater good"?
If so, is there a limit to what content can be shared?
Who can determine what an extreme situation is?
How to balance the right of privacy and the risk of a healthcare crisis?

Moderator

:

Silvia van Schaik

, Bureau Brandeis, The Netherlands

Speakers:

Diego Fernandez

, Marval O'Farrel Mairal, Argentina

Siri Martenssen

, Morris Law, Sweden

Julija Kalpokienė

, JurisConsultus, Lithuania

Protection of product shape: which way to go?


The protection of product shapes is a challenge for IP practitioners, in particular where the product also fulfils a technical function. In theory, product shapes can be monopolized under trademark, design and/or copyright law. However, as these regimes serve different objectives, they also follow different rules. Now for the first time, the ECJ dealt with product shapes from the perspective of copyright law in its decisions "Cofemel" and "Brompton".

In this session, the speakers will therefore discuss:

Pros and cons of trademark, design and copyright protection
Where do the protection regimes differ?
What are the essence and practical impacts of "Cofemel" and "Brompton"?

Moderator

:

Chloe Taylor

, Carpmaels & Ransford, United Kingdom

Speakers

Julia Hugendubel

, CMS Hasche Sigle, Germany

Cyrill Rieder

, Fuhrer Marbach, Switzerland

Rutger Stoop

, Brinkhof, The Netherlands

Navigating IP rights through the pitfalls of

insolvency

This joint session hosted by the IP/TMT and Insolvency commissions will discuss the role and the challenges in the treatment of IP rights when a business collapses. Insolvency can have immediate implications for IP licenses and contracts, creating a need for both legal and practical safeguards. Also, IP rights can be valuable assets and turned into account to satisfy creditors or to provide new funds for a struggling business.

We will hear the different perspectives from the point of view of the IPR holder, the insolvency practitioner and the creditors of a collapsed company, discussing questions such as:

Challenges in dealing with IP licenses on insolvency
How to commercialize IP rights of an insolvent business?
Securing the access to IP rights in case of insolvency – practical tips for avoiding danger

Moderator

:

Guilherme Peres de Oliveira

, M Nasser Advocacia Estratégica, Brazil

Speakers

Kathryn Charles

, Carpmaels & Ransford, United Kingdom

Anne-Sophie Leroi

, Benoliel Avocats, France

Antonio Berkemeyer

, BKM Berkemeyer, Paraguay

Kari Pendred

, Grant Thornton, United Kingdom
---
Organising Committee
Inka KNAPPERTSBUSCH
CMS Hasche Sigle P. v. RAe u. StB mbB (GERMANY)
Agata ADAMCZYK
Adamczyk, Liber & Współpracownicy (POLAND)
Kato AERTS
Lydian (BELGIUM)
Cherry ALMEIDA
Caland Advocaten (NETHERLANDS)
Giovanni ANGLES
Shook Hardy & Bacon LLP (UNITED STATES)
Chris ATKINSON
LK Law LLP (UNITED KINGDOM)
Ferenc BALLEGEER
FB-tax (BELGIUM)
Luana BARROS
Montaury Pimenta, Machado & Vieira de Mello Advogados (BRAZIL)
Marc BUCHMANN
Fischer Ramp Buchmann ltd (SWITZERLAND)
Alisa BURKHARD
FlyingLawyers (SWITZERLAND)
Davide CANEPA
STUDIO LEGALE MORDIGLIA (ITALY)
Daria CAPOTORTO
Tonucci & Partners (ITALY)
Gustavo COELHO
Bastilho Coelho Advogados (BRAZIL)
Silvia DAHLBERG
Advokatfirman Vinge KB (SWEDEN)
John DAVIES
Farrer & Co (UNITED KINGDOM)
Jeroen DE CONINCK
Advocatenkantoor De Coninck (BELGIUM)
Jérôme DEBRAS
LEGALIM (FRANCE)
Carlos Federico DELRAZO OCHOA
Carvajal y Machado, S.C. (MEXICO)
Liesbet DEMASURE
(BELGIUM)
Marika DEVAUX
MAAT avocat (FRANCE)
Bérangère DIOT
Cabinet d'avocats CADIOU BARBE LAROQUE (FRANCE)
Lauren EVANS
Kingsley Napley LLP (UNITED KINGDOM)
Adam FLACKS
LK Law LLP (UNITED KINGDOM)
Hannah FRY
39 Essex Chambers' Commercial and Construction Team (UNITED KINGDOM)
Inga GEORGE
boesling IP Rechtsanwälte PartG mbB (GERMANY)
Bruno GUARNIERI
Farroco Abreu Advogados (BRAZIL)
Bernd HAUCK
Kellerhals Carrard Basel KlG (SWITZERLAND)
Nicolas HERREN
Pestalozzi Attorneys at Law Ltd (SWITZERLAND)
Hendrikje HERRMANN
Esprit Europe GmbH (GERMANY)
Audrey JARRETON
Stibbe Avocats (LUXEMBOURG)
Rainer KASPAR
PHH Rechtsanwälte GmbH (AUSTRIA)
Katarzyna KUZMA
Domanski Zakrzewski Palinka sp.k. (POLAND)
Sophie LENS
ALTIUS (BELGIUM)
Laura MANZ
Kellerhals Carrard (SWITZERLAND)
Eliseo M. MARTíNEZ
Eliseo M. Martínez (SPAIN)
Giorgia MASSARO
Avv. Giorgia Massaro - LegLegal (ITALY)
Edvinas MESKYS
Lietuvos jaunuju advokatu asociacija (LITHUANIA)
Johannes MEYER-MYKLESTAD
Advokatfirmaet Selmer AS (NORWAY)
Anda MIZE
Eleving Vehicle Finance, AS (LATVIA)
Stefan MUELLER
Wenger Vieli AG (SWITZERLAND)
Katie NEWBURY
Kingsley Napley LLP (UNITED KINGDOM)
Ansam OKBANI
RICHEMONT DELVISO (FRANCE)
Alessandro PACI
RP Legal & Tax Associazione Professionale (ITALY)
Krzysztof PAWLAK
Schoenherr Halwa sp.k. (POLAND)
Armando PERNA
Pozzi&Partners (ITALY)
Jacopo PIEMONTE
De Berti Jacchia (ITALY)
Lars RAEDSCHELDERS
Fieldfisher LLP (BELGIUM)
Martin RAUBER
Eversheds Sutherland Ltd.. (SWITZERLAND)
Eliana RIVERA
Lacco S.A.S. (COLOMBIA)
Pierre-Yves SAMSON
Zschunke Avocats/ Rechtsanwälte (FRANCE)
Christian SAUER
BCLP (FRANCE)
Thomas SEEBER
Kunz Wallentin Rechtsanwälte GmbH (AUSTRIA)
Claire SHEPHERD
Travers Smith LLP (UNITED KINGDOM)
Malini SKANDACHANMUGARASAN
Doyle Clayton (UNITED KINGDOM)
Eleni SKOUFARI
Zepos & Yannopoulos Law Firm (GREECE)
Sharaf SULTAN
(CANADA)
Charlotte TREGUNNA
Peters & Peters (UNITED KINGDOM)
Sanne VAN RUITENBEEK
Pallas Advocaten (NETHERLANDS)
Julie WARNECKE
M&S Law S.à r.l. (LUXEMBOURG)
Dirk WIEGANDT
Hanefeld Rechtsanwälte (GERMANY)
Lukas WIESER
ZEILER FLOYD ZADKOVICH (AUSTRIA)
Clemens WILLVONSEDER
Binder Grösswang Rechtsanwälte GmbH (AUSTRIA)
Christopher WOLTERS
Blomstein Part mbB (GERMANY)