Public Procurement Law Day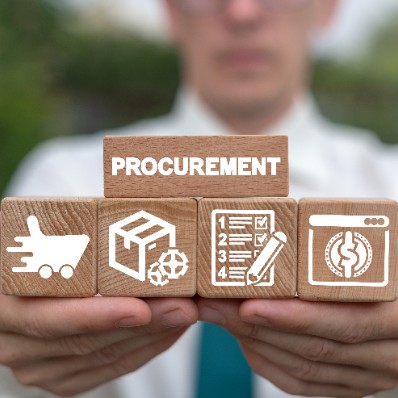 Online
10 November 2020
12:50
- 16:45 CET
---
Join AIJA's Commission Month and participate in the Commission Day organised by the Public Procurement interest group on 10 November 2020 – an event devoted entirely to hot topics in public procurement! With these series of sessions, we would like to introduce public procurement issues to AIJA's agenda, as they are of increasing importance for the business community worldwide:

We will discuss the

pitfalls in joint bidding for public contracts

, using a consortium or other similar arrangements (relying on the capacity of the so-called third parties or subcontracting). Are these common business structures becoming risky from the competition point of view? Is it a better procurement strategy to create a consortium or are other alternative structures a better option? Are the changes on the consortium level permitted at the performance stage? We will try to answer these and other questions in a very practical and comprehensive manner, allowing for discussion.

Furthermore,

we will dive into exclusions and debarments from public procurement procedures, their long-term consequences for contractors and the market and the way to mitigate those risks

. What is more, we will comment on the proposal of the European Commission announced in June this year to introduce a new exclusion ground based on state aid from the so-called third countries (non-compliant with the Treaty rules) received by the contractors competing for European public contracts.
Come and join our effort to building this new and exciting Commission aimed at connecting anyone interested in any form of public procurement, be it by States or multinational organizations such as multilateral development banks!
We are looking forward to meeting old and new friends in the course of speed networking and our own interest group meeting.
More information on the speakers and the schedule in the programme section of this page.
Please fill in this form if you want to attend any part of our social programme.
Organising Committee
Katarzyna Kuzma, Domanski Zakrzewski Palinka sp.k., Poland
Christopher Wolters, Blomstein Part mbB, Germany
Martin Rauber, Eversheds Sutherland Ltd., Switzerland

Tinneke Huyghe, Advocatenkantoor De Coninck, Belgium
All academic sessions are recorded and shared in the Resource Centre the week after the events.
---
This event takes place during: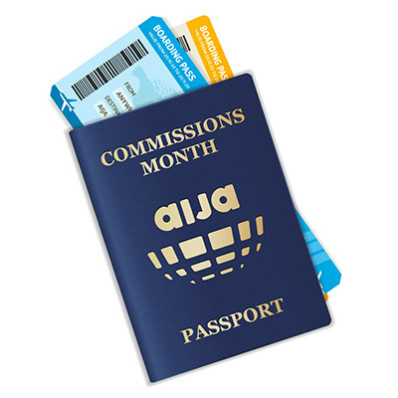 AIJA Commissions Month
20 October - 20 November 2020
---
Programme - Public Procurement Law Day
Tuesday 10 November 2020
Welcome Address by the AIJA President

François Barré
, Azam-Darley et Associés, France
Session on pitfalls in joint bidding

Joint bidding in public procurement procedures (usually in the form of consortia or via subcontracting) is a very common business practice all over the world. There are numerous business and legal reasons for which contractors may wish to join forces. However, in the context of public procurement, parties should not enter into such an agreement, without any prior reflection about the legal and operational consequences of competing for a public contract jointly.
During our webinar, we will discuss the challenges related to the joint bidding:
How can the structure of cooperation influence the chances of being awarded a public contract?
What are the legal limitations on joint bidding and how can one distinguish legal forms of cooperation from illegal ones that distort competition?
Speakers
:
Martin Rauber

, Eversheds Sutherland Ltd, Switzerland

Katarzyna Kuźma,

Domanski Zakrzewski Palinka sp.k., Poland
Speed Networking
Take the chance to meet new friends! This quick session is especially for those of you that are interested in Public Procurement law and AIJA. Find out, who else shares your passions and get to know them outside the framework of our meetings!
It will be lots of fun to meet each other in person at the next public procurement law seminar.
Register here:
https://bit.ly/2Ji5k29
Session on exclusions and debarments

Exclusion and Debarment is one of the both hot and everlasting topics of public procurement. Almost every public procurement regime enables contracting authorities to exclude a company from a specific procurement procedure (exclusion) or any procurement procedure for a certain amount of time (debarment) if an exclusion ground (particularly, but not limited to any form of misconduct) is fulfilled.
In our webinar, we would like to discuss the most common exclusion grounds and under which conditions they can/will lead to an exclusion or debarment of the respective company. As a special treat, we have invited the European Commission to give insights on their recent efforts to enable the exclusion of non-EU companies from procurement procedures that receive subsidies from their home country.
Speakers
:
Tinneke Huyghe,

Advocatenkantoor De Coninck, Belgium

Christopher Wolters,

Blomstein Part mbB, Germany

Caspar Ebrecht,

Legal and Policy Officer, DG for Internal Market, Industry, Entrepreneurship and SMEs, G.1 Public Procurement Stragegy, European Commission
Interest Group Meeting
Come and join our effort in creating a new AIJA Commission. Find out who is already involved and what's the plan for the future. We have already plenty interesting events that only wait for your enthusiasm and input: as speaker or as member of the OC.
---
Organising Committee
Inka KNAPPERTSBUSCH
CMS Hasche Sigle P. v. RAe u. StB mbB (GERMANY)
Agata ADAMCZYK
Adamczyk, Liber & Współpracownicy (POLAND)
Kato AERTS
Lydian (BELGIUM)
Cherry ALMEIDA
Caland Advocaten (NETHERLANDS)
Giovanni ANGLES
Shook Hardy & Bacon LLP (UNITED STATES)
Chris ATKINSON
LK Law LLP (UNITED KINGDOM)
Ferenc BALLEGEER
FB-tax (BELGIUM)
Luana BARROS
Montaury Pimenta, Machado & Vieira de Mello Advogados (BRAZIL)
Marc BUCHMANN
Fischer Ramp Buchmann ltd (SWITZERLAND)
Alisa BURKHARD
FlyingLawyers (SWITZERLAND)
Davide CANEPA
STUDIO LEGALE MORDIGLIA (ITALY)
Daria CAPOTORTO
Tonucci & Partners (ITALY)
Gustavo COELHO
Bastilho Coelho Advogados (BRAZIL)
Silvia DAHLBERG
Advokatfirman Vinge KB (SWEDEN)
John DAVIES
Farrer & Co (UNITED KINGDOM)
Jeroen DE CONINCK
Advocatenkantoor De Coninck (BELGIUM)
Jérôme DEBRAS
LEGALIM (FRANCE)
Carlos Federico DELRAZO OCHOA
Carvajal y Machado, S.C. (MEXICO)
Liesbet DEMASURE
(BELGIUM)
Marika DEVAUX
MAAT avocat (FRANCE)
Bérangère DIOT
Cabinet d'avocats CADIOU BARBE LAROQUE (FRANCE)
Lauren EVANS
Kingsley Napley LLP (UNITED KINGDOM)
Adam FLACKS
LK Law LLP (UNITED KINGDOM)
Hannah FRY
39 Essex Chambers' Commercial and Construction Team (UNITED KINGDOM)
Inga GEORGE
boesling IP Rechtsanwälte PartG mbB (GERMANY)
Bruno GUARNIERI
Farroco Abreu Advogados (BRAZIL)
Bernd HAUCK
Kellerhals Carrard Basel KlG (SWITZERLAND)
Nicolas HERREN
Pestalozzi Attorneys at Law Ltd (SWITZERLAND)
Hendrikje HERRMANN
Esprit Europe GmbH (GERMANY)
Audrey JARRETON
Stibbe Avocats (LUXEMBOURG)
Rainer KASPAR
PHH Rechtsanwälte GmbH (AUSTRIA)
Katarzyna KUZMA
Domanski Zakrzewski Palinka sp.k. (POLAND)
Sophie LENS
ALTIUS (BELGIUM)
Laura MANZ
Kellerhals Carrard (SWITZERLAND)
Eliseo M. MARTíNEZ
Eliseo M. Martínez (SPAIN)
Giorgia MASSARO
Avv. Giorgia Massaro - LegLegal (ITALY)
Edvinas MESKYS
Lietuvos jaunuju advokatu asociacija (LITHUANIA)
Johannes MEYER-MYKLESTAD
Advokatfirmaet Selmer AS (NORWAY)
Anda MIZE
Eleving Vehicle Finance, AS (LATVIA)
Stefan MUELLER
Wenger Vieli AG (SWITZERLAND)
Katie NEWBURY
Kingsley Napley LLP (UNITED KINGDOM)
Ansam OKBANI
RICHEMONT DELVISO (FRANCE)
Alessandro PACI
RP Legal & Tax Associazione Professionale (ITALY)
Krzysztof PAWLAK
Schoenherr Halwa sp.k. (POLAND)
Armando PERNA
Pozzi&Partners (ITALY)
Jacopo PIEMONTE
De Berti Jacchia (ITALY)
Lars RAEDSCHELDERS
Fieldfisher LLP (BELGIUM)
Martin RAUBER
Eversheds Sutherland Ltd.. (SWITZERLAND)
Eliana RIVERA
Lacco S.A.S. (COLOMBIA)
Pierre-Yves SAMSON
Zschunke Avocats/ Rechtsanwälte (FRANCE)
Christian SAUER
BCLP (FRANCE)
Thomas SEEBER
Kunz Wallentin Rechtsanwälte GmbH (AUSTRIA)
Claire SHEPHERD
Travers Smith LLP (UNITED KINGDOM)
Malini SKANDACHANMUGARASAN
Doyle Clayton (UNITED KINGDOM)
Eleni SKOUFARI
Zepos & Yannopoulos Law Firm (GREECE)
Sharaf SULTAN
(CANADA)
Charlotte TREGUNNA
Peters & Peters (UNITED KINGDOM)
Sanne VAN RUITENBEEK
Pallas Advocaten (NETHERLANDS)
Julie WARNECKE
M&S Law S.à r.l. (LUXEMBOURG)
Dirk WIEGANDT
Hanefeld Rechtsanwälte (GERMANY)
Lukas WIESER
ZEILER FLOYD ZADKOVICH (AUSTRIA)
Clemens WILLVONSEDER
Binder Grösswang Rechtsanwälte GmbH (AUSTRIA)
Christopher WOLTERS
Blomstein Part mbB (GERMANY)