Corporate and M&A Commission Day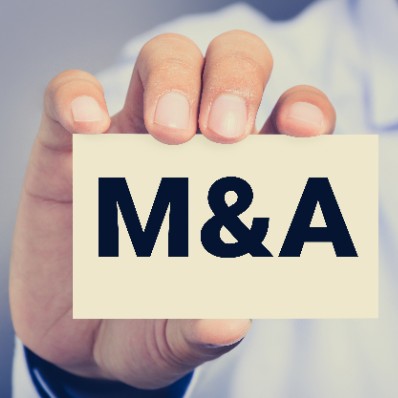 Online
05 November 2020 / 12:50 - 19:00
Add to Outlook / iCal calendar Add to Google calendar REGISTER NOW
---
Take a deep dive into M&A at the AIJA M&A Day 2020 to be held on 5 November 2020 from 12:50 to 19:00 CET and learn about the impact of Covid-19 on corporate deal making.
We will be hosting sessions throughout the day to explore how the Corona virus has influenced private practice, in-house teams and transaction documentation. Sessions will include a workshop on Covid-19 induced clauses or modifications of standard M&A documentation as well as a panel session on current trends in M&A from an in-house perspective and will be followed by a brief Commission meeting and longer Commission drinks.
Take this opportunity to get out of your pajamas and mingle with other M&A practitioners from all over the world. Learn from your friends and colleagues during our sessions and pretend it's 2019 when sipping a cocktail at our Commission drinks.
We look forward to seeing you on 5 November 2020!
More information on the schedule and the speakers under the programme section of this page.
Please fill in this form if you want to attend any part of our social programme.
Organising Committee
Agata Adamczyk, Adamczyk Law
Christian Sauer, Bryan Cave Leighton Paisner
Rainer Kaspar, PHH Rechtsanwälte
All academic sessions are recorded and shared in the Resource Centre the week after the events.
---
This event takes place during: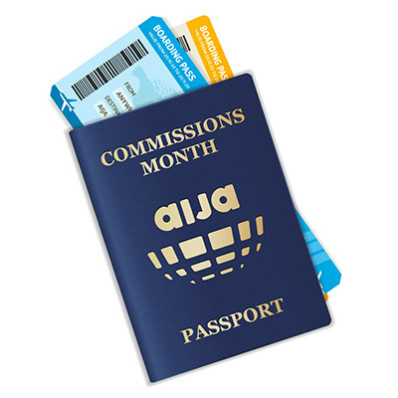 AIJA Commissions Month
20 October - 20 November 2020
---
AIJA Commissions

---

Event fees
+ VAT if applicable

---

AIJA Member < 35
150,00 €
AIJA Member >= 35
200,00 €
Non AIJA Member < 35
225,00 €
Non AIJA Member >= 35
250,00 €
Speaker
100,00 €
In-House Counsel
125,00 €

---
---
Programme - Corporate and M&A Commission Day
Thursday 05 November 2020
Covid-19 induced clauses or modifications of standard M&A documentation

During this workshop we will discuss various clauses we have seen in M&A contracts that deal with Covid-19, its impact on the target companies and the government measures implemented in connection with the pandemic.
The workshop will address questions of termination rights because of Covid-19 and its effects, allocation of the pandemic related risks as well as adjustments to deal mechanic.
Moderator:
Christian Sauer, BCLP, France
Speakers:
Audrey Jarreton, Stibbe Avocats, Luxembourg
Maike Sauter, Gleiss Lutz, Stuttgart, Germany
Lars Raedschelders, Lexelis BVBA, Scoten, Belgium
Alex Carbonell, Gómez-Acebo & Pombo Abogados, S.L.P., Barcelona, Spain
Yan Pecoraro, Portolano Cavallo Studio Legale, Rome, Italy
Marco Gardino, R&P Legal, Turin, Italy
Albert Choi, University of Michigan, United States
Current trends in M&A from an in-house perspective

M&A in covid / post-covid times
During the session the panelists will present their experiences related to the transactions during the covid crisis.
We will discuss whether the investment appetite has increased or decreased and how the lockdown has affected the planned investments, take-overs and restructurings.
We will learn from the in-house lawyers how pandemic has influenced their relation with the external lawyers both in terms of merits and the scope of the expected support.
The panelists will present the projects which they have completed during the pandemic as well as those which were put on hold. They will comments what plans for the development of the group are. Finally, we will talk about the complications resulting from this extraordinary situation: loss of internal / external financing / state aid, redundancies in the target's team, increased litigation as well as the retention obligations relating to target's employees.
We will try to identify the best approach to the situation. Whether it should be drafting of MAC clauses or different shaping of the walk-away rights - each solution should be well considered. We will reflect on whether the new situation has influenced in general contract drafting. Last but not the least, we will discuss about the challenges related to the obtaining of external financing and how it should be addressed in SPAs.
Moderator:
Anna Kratiuk
, SK&S Legal, Warsaw, Poland
Speakers:
Christopher McRorie

, Highlander Partners, Texas, United States

Anda Mize

, ELG-Corporate, Riga, Latvia

Moritz von Hesberg

, DLA Piper UK LLP, Hamburg, Germany

Saskia Borger

, Unilever, Rotterdam, the Netherlands
---