Tax Law Commission Day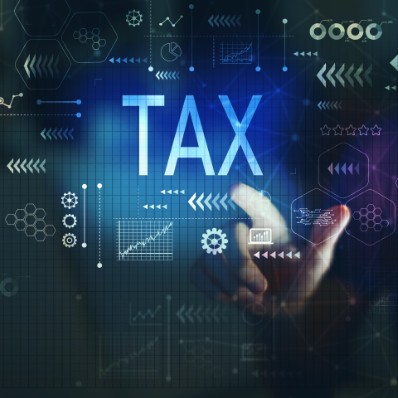 Online
20 November 2020
14:00
- 19:00 CET
---
The Tax Law Commission is happy to invite you to its first virtual Commissions Day which will be on the subject Digital taxation on the crossroads – what will be the "new normal?
Our day (afternoon) will start with a welcome address by the Tax Law Commission's presidency, including a short update on recent developments and news in the Tax Law Commission (Commission Meeting).
We will then enjoy a keynote speech by Barry Larking, an international tax strategist and special counsel to the IBFD, on the recent developments at the OECD level as regards digital taxation, i.e. especially on the recently released OECD blueprints on Pillars 1 and 2.
This will be followed by a scientific panel on "How effective were national digitax initiatives so far? What is their future?" which will discuss the current status of national digitax initiatives and the experiences with such national legislation as well as the possible future of such taxes, especially in light of international (OECD) initiatives.
Thereafter, the will have two parallel round table discussions, one being on the questions "Who pays the digitax? Who benefits?" and the other addressing the subject "Server PE was yesterday – new international tax law challenges and issues with digital taxation".
We will then enjoy a social program in the form of "walking drinks", for which all participants are encouraged to leave their (home) office and to take a short walk outside (weather permitting) and to show each other their favourite places (bars, parks, landmarks, etc.) nearby or to show each other around their offices or homes (if they can't or do not want to leave).
In between the keynote speech and our scientific panel, respectively the round tables, we will have 15 minutes coffee breaks together in small groups to discuss our thought on the sessions or simply to have a chat among AIJA friends (as in the breaks of a "real conference").
More information on the speakers and the schedule under the programme section of this page.
Organising Committee
Clemens Willvonseder, Binder Grösswang Rechtsanwälte GmbH
Ferenc Ballegeer, FB-Tax & Private Wealth Law
Marc Buchmann, Fischer Ramp Partner AG
All academic sessions are recorded and shared in the Resource Centre the week after the events.
---
This event takes place during: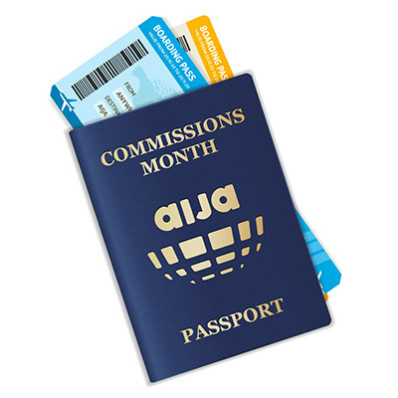 AIJA Commissions Month
20 October - 20 November 2020
---
AIJA Commissions

---

Programme - Tax Law Commission Day

Friday 20 November 2020

Welcome Address by the AIJA President and Tax Law Commission Presidency

OECD Pillars 1 and 2 – the new OECD blueprints and current developments

Moderator:

Clemens Willvonseder

, Binder Grösswang Rechtsanwälte GmbH, Austria



Speaker

:

Barry Larking

, International Bureau of Fiscal Documentation (IBFD), The Netherlands

Social Coffee Break

Moderators:

Guadalupe Díaz-Súnico

, Lener, Spain

Eva Stadler

, Wolf Theiss, Austria

Gertjan Verachtert

, Sansen International Tax Lawyers, Belgium

Marc Buchmann

, Fischer Ramp Partner AG, Switzerland

How effective were national digitax initiatives so far? What is their future?



This panel should be about the current status of national digitax initiatives and the experiences about such national legislation as well as the possible future of these taxes, especially in light of international (OECD) initiatives.

Moderator:

Ferenc Ballegeer

, FB-tax, Belgium

Speakers:

Erik Stessens

, Mastercard Europe/AmCham Belgium, Belgium,

Federico Di Cesare

, Macchi di Cellere Gangemi, Italy

Esteban Lucas Aguirre Saravia

, Aguirre Saravia & Gebhardt Abogados, Argentina

Diego Vindel Barrera

, Cuatrecasas, Spain

Coralie Dedieu

, Algance Avocats, France

Social Coffee Break

Moderators:

Eva Stadler

, Wolf Theiss, Austria

Gertjan Verachtert

, Sansen International Tax Lawyers, Belgium

Clemens Willvonseder

, Binder Grösswang Rechtsanwälte GmbH, Austria




Round Table discussion - Server PE was yesterday – new international tax law challenges and issues with digital taxation


In the round table, we will discuss various legal and practical difficulties with digital taxation (double taxation, administrative burden, principle of territoriality).



Moderator:

Marc Buchmann

, Fischer Ramp Partner AG, Switzerland

Speakers:


Nicolas Duboille

, Sumerson, France

Peter van Velthoven

, Van Doorne, TheNetherlands

Lars Gläser

, GLAESER LAW Tax Boutique, Austria




Social Drinks


If possible (and the weather allows it), participants are encouraged to leave their (home) office and to step outside and to show each other their favorite places (bars, parks, landmarks, etc.) nearby or their offices/homes (if they can't or do not want to leave).

Moderators:


Guadalupe Díaz-Súnico

, Lener, Spain




Eva Stadler

, Wolf Theiss, Austria




Clemens Willvonseder

, Binder Grösswang Rechtsanwälte GmbH, Austria




Ferenc Ballegeer

, FB-tax, Belgium




Register here:

https://bit.ly/386wcwl

Closing Remarks

Speakers:


Guadalupe Díaz-Súnico,

Lener, Spain




Clemens Willvonseder

, Binder Grösswang Rechtsanwälte GmbH, Austria





Register here:

https://bit.ly/386wcwl
---
Organising Committee
Inka KNAPPERTSBUSCH
CMS Hasche Sigle P. v. RAe u. StB mbB (GERMANY)
Agata ADAMCZYK
Adamczyk, Liber & Współpracownicy (POLAND)
Kato AERTS
Lydian (BELGIUM)
Cherry ALMEIDA
Caland Advocaten (NETHERLANDS)
Giovanni ANGLES
Shook Hardy & Bacon LLP (UNITED STATES)
Chris ATKINSON
LK Law LLP (UNITED KINGDOM)
Ferenc BALLEGEER
FB-tax (BELGIUM)
Luana BARROS
Montaury Pimenta, Machado & Vieira de Mello Advogados (BRAZIL)
Marc BUCHMANN
Fischer Ramp Buchmann ltd (SWITZERLAND)
Alisa BURKHARD
FlyingLawyers (SWITZERLAND)
Davide CANEPA
STUDIO LEGALE MORDIGLIA (ITALY)
Daria CAPOTORTO
Tonucci & Partners (ITALY)
Gustavo COELHO
Bastilho Coelho Advogados (BRAZIL)
Silvia DAHLBERG
Advokatfirman Vinge KB (SWEDEN)
John DAVIES
Farrer & Co (UNITED KINGDOM)
Jeroen DE CONINCK
Advocatenkantoor De Coninck (BELGIUM)
Jérôme DEBRAS
LEGALIM (FRANCE)
Carlos Federico DELRAZO OCHOA
Carvajal y Machado, S.C. (MEXICO)
Liesbet DEMASURE
(BELGIUM)
Marika DEVAUX
MAAT avocat (FRANCE)
Bérangère DIOT
Cabinet d'avocats CADIOU BARBE LAROQUE (FRANCE)
Lauren EVANS
Kingsley Napley LLP (UNITED KINGDOM)
Adam FLACKS
LK Law LLP (UNITED KINGDOM)
Hannah FRY
39 Essex Chambers' Commercial and Construction Team (UNITED KINGDOM)
Inga GEORGE
boesling IP Rechtsanwälte PartG mbB (GERMANY)
Bruno GUARNIERI
Farroco Abreu Advogados (BRAZIL)
Bernd HAUCK
Kellerhals Carrard Basel KlG (SWITZERLAND)
Nicolas HERREN
Pestalozzi Attorneys at Law Ltd (SWITZERLAND)
Hendrikje HERRMANN
Esprit Europe GmbH (GERMANY)
Audrey JARRETON
Stibbe Avocats (LUXEMBOURG)
Rainer KASPAR
PHH Rechtsanwälte GmbH (AUSTRIA)
Katarzyna KUZMA
Domanski Zakrzewski Palinka sp.k. (POLAND)
Sophie LENS
ALTIUS (BELGIUM)
Laura MANZ
Kellerhals Carrard (SWITZERLAND)
Eliseo M. MARTíNEZ
Eliseo M. Martínez (SPAIN)
Giorgia MASSARO
Avv. Giorgia Massaro - LegLegal (ITALY)
Edvinas MESKYS
Lietuvos jaunuju advokatu asociacija (LITHUANIA)
Johannes MEYER-MYKLESTAD
Advokatfirmaet Selmer AS (NORWAY)
Anda MIZE
Eleving Vehicle Finance, AS (LATVIA)
Stefan MUELLER
Wenger Vieli AG (SWITZERLAND)
Katie NEWBURY
Kingsley Napley LLP (UNITED KINGDOM)
Ansam OKBANI
RICHEMONT DELVISO (FRANCE)
Alessandro PACI
RP Legal & Tax Associazione Professionale (ITALY)
Krzysztof PAWLAK
Schoenherr Halwa sp.k. (POLAND)
Armando PERNA
Pozzi&Partners (ITALY)
Jacopo PIEMONTE
De Berti Jacchia (ITALY)
Lars RAEDSCHELDERS
Fieldfisher LLP (BELGIUM)
Martin RAUBER
Eversheds Sutherland Ltd.. (SWITZERLAND)
Eliana RIVERA
Lacco S.A.S. (COLOMBIA)
Pierre-Yves SAMSON
Zschunke Avocats/ Rechtsanwälte (FRANCE)
Christian SAUER
BCLP (FRANCE)
Thomas SEEBER
Kunz Wallentin Rechtsanwälte GmbH (AUSTRIA)
Claire SHEPHERD
Travers Smith LLP (UNITED KINGDOM)
Malini SKANDACHANMUGARASAN
Doyle Clayton (UNITED KINGDOM)
Eleni SKOUFARI
Zepos & Yannopoulos Law Firm (GREECE)
Sharaf SULTAN
(CANADA)
Charlotte TREGUNNA
Peters & Peters (UNITED KINGDOM)
Sanne VAN RUITENBEEK
Pallas Advocaten (NETHERLANDS)
Julie WARNECKE
M&S Law S.à r.l. (LUXEMBOURG)
Dirk WIEGANDT
Hanefeld Rechtsanwälte (GERMANY)
Lukas WIESER
ZEILER FLOYD ZADKOVICH (AUSTRIA)
Clemens WILLVONSEDER
Binder Grösswang Rechtsanwälte GmbH (AUSTRIA)
Christopher WOLTERS
Blomstein Part mbB (GERMANY)