Environmental and Energy Law Commission Day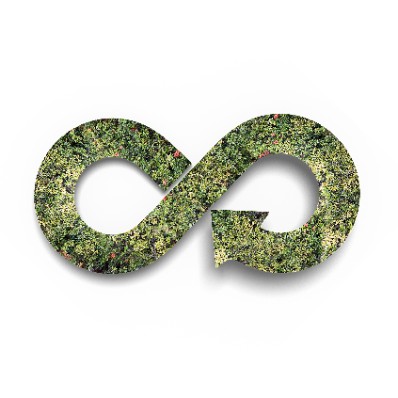 Online
18 November 2020
14:45
- 19:00 CET
---
Most world's economies are not maintaining a good pace with today's demanding and abrupt changes. This lack of innovation strongly affects our environment. Raw materials are shrinking and its traditional linear system does not support a sustainable economy anymore.
Thus, a circular economy, by disrupting current means of production, consumption, and waste, prompting a prolific environment for innovative endeavors, should be a solution to the scarce linear economy of raw materials and energy.
Policies in Asia, Europe and the Americas are incorporating mandates on eco-design and shared responsibilities between national governments, companies, and individuals. These mandates and cooperation between parties are challenging traditional legislative methods to include a more circular economy thinking/approach into several areas of practice.
Our E&E Commission wants to give you an overview within the fascinating and innovative field of circular economy.
Organising Committee
Daria CAPOTORTO, Tonucci & Partners
Jeroen DE CONINCK, Advocatenkantoor De Coninck
Carlos DEL RAZO, Solórzano, Carvajal, González y Pérez Correa, S.C.
---
This event takes place during: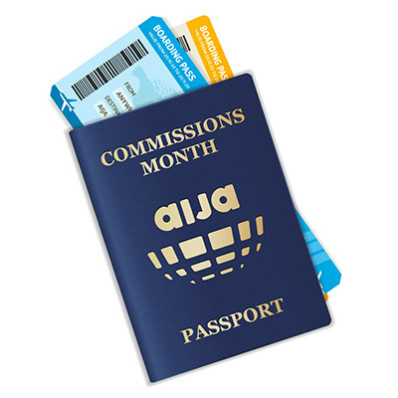 AIJA Commissions Month
20 October - 20 November 2020
---
AIJA Commissions

Environmental and Energy Law

---

Programme - Environmental and Energy Law Commission Day

Wednesday 18 November 2020

Commission Day Opening

Introduction given by the AIJA President and the Energy & Environment Commission President

Keynote lecture on Circular Economy by Patrick Vandenbempt from Facadeclick, and coffee break



Keynote speaker

Patrick VANDENBEMPT

(Facadeclick) will discuss how his Belgian company with international ambitions started in 2016 with the production of circular walls, the legal encumbrances and his view on the future of circularity as an entrepreneur. Interview done by

Jeroen De Coninck

.

The interview will be followed by an informal Q&A session.

Workshop addressing national report highlights, and interview with Katarzyna Kuzma on sustainability requirements in tenders.

A roundup on the country reports regarding circularity – open discussion moderated by Jeroen De Coninck

Following the discussion, Carlos Del Razo will interview Katarzyna Kuzma – Public Procurement, circularity and sustainability – a practical view on how circularity is taken care by governments.

Webinar discussing Circular Economy policies across regions

Panel discussion about circularity in Europe, LATAM and Asia

Moderator:

Jonas Voorter

, Phd Student UHasselt, Belgium

Speakers:

Carlos Del Razo

, Mexico

Stephan Korte

, Germany

Vikas Saraswat

, India

Speed Networking



Speed-dating to connect with people with interest in Environmental & Energy Law (in cooperation with the Public Procurement Interest Group).

Register here:

https://bit.ly/386wcwl
---
Organising Committee
Inka KNAPPERTSBUSCH
CMS Hasche Sigle P. v. RAe u. StB mbB (GERMANY)
Agata ADAMCZYK
Adamczyk, Liber & Współpracownicy (POLAND)
Kato AERTS
Lydian (BELGIUM)
Cherry ALMEIDA
Caland Advocaten (NETHERLANDS)
Giovanni ANGLES
Shook Hardy & Bacon LLP (UNITED STATES)
Chris ATKINSON
LK Law LLP (UNITED KINGDOM)
Ferenc BALLEGEER
FB-tax (BELGIUM)
Luana BARROS
Montaury Pimenta, Machado & Vieira de Mello Advogados (BRAZIL)
Marc BUCHMANN
Fischer Ramp Buchmann ltd (SWITZERLAND)
Alisa BURKHARD
FlyingLawyers (SWITZERLAND)
Davide CANEPA
STUDIO LEGALE MORDIGLIA (ITALY)
Daria CAPOTORTO
Tonucci & Partners (ITALY)
Gustavo COELHO
Bastilho Coelho Advogados (BRAZIL)
Silvia DAHLBERG
Advokatfirman Vinge KB (SWEDEN)
John DAVIES
Farrer & Co (UNITED KINGDOM)
Jeroen DE CONINCK
Advocatenkantoor De Coninck (BELGIUM)
Jérôme DEBRAS
LEGALIM (FRANCE)
Carlos Federico DELRAZO OCHOA
Carvajal y Machado, S.C. (MEXICO)
Liesbet DEMASURE
(BELGIUM)
Marika DEVAUX
MAAT avocat (FRANCE)
Bérangère DIOT
Cabinet d'avocats CADIOU BARBE LAROQUE (FRANCE)
Lauren EVANS
Kingsley Napley LLP (UNITED KINGDOM)
Adam FLACKS
LK Law LLP (UNITED KINGDOM)
Hannah FRY
39 Essex Chambers' Commercial and Construction Team (UNITED KINGDOM)
Inga GEORGE
boesling IP Rechtsanwälte PartG mbB (GERMANY)
Bruno GUARNIERI
Farroco Abreu Advogados (BRAZIL)
Bernd HAUCK
Kellerhals Carrard Basel KlG (SWITZERLAND)
Nicolas HERREN
Pestalozzi Attorneys at Law Ltd (SWITZERLAND)
Hendrikje HERRMANN
Esprit Europe GmbH (GERMANY)
Audrey JARRETON
Stibbe Avocats (LUXEMBOURG)
Rainer KASPAR
PHH Rechtsanwälte GmbH (AUSTRIA)
Katarzyna KUZMA
Domanski Zakrzewski Palinka sp.k. (POLAND)
Sophie LENS
ALTIUS (BELGIUM)
Laura MANZ
Kellerhals Carrard (SWITZERLAND)
Eliseo M. MARTíNEZ
Eliseo M. Martínez (SPAIN)
Giorgia MASSARO
Avv. Giorgia Massaro - LegLegal (ITALY)
Edvinas MESKYS
Lietuvos jaunuju advokatu asociacija (LITHUANIA)
Johannes MEYER-MYKLESTAD
Advokatfirmaet Selmer AS (NORWAY)
Anda MIZE
Eleving Vehicle Finance, AS (LATVIA)
Stefan MUELLER
Wenger Vieli AG (SWITZERLAND)
Katie NEWBURY
Kingsley Napley LLP (UNITED KINGDOM)
Ansam OKBANI
RICHEMONT DELVISO (FRANCE)
Alessandro PACI
RP Legal & Tax Associazione Professionale (ITALY)
Krzysztof PAWLAK
Schoenherr Halwa sp.k. (POLAND)
Armando PERNA
Pozzi&Partners (ITALY)
Jacopo PIEMONTE
De Berti Jacchia (ITALY)
Lars RAEDSCHELDERS
Fieldfisher LLP (BELGIUM)
Martin RAUBER
Eversheds Sutherland Ltd.. (SWITZERLAND)
Eliana RIVERA
Lacco S.A.S. (COLOMBIA)
Pierre-Yves SAMSON
Zschunke Avocats/ Rechtsanwälte (FRANCE)
Christian SAUER
BCLP (FRANCE)
Thomas SEEBER
Kunz Wallentin Rechtsanwälte GmbH (AUSTRIA)
Claire SHEPHERD
Travers Smith LLP (UNITED KINGDOM)
Malini SKANDACHANMUGARASAN
Doyle Clayton (UNITED KINGDOM)
Eleni SKOUFARI
Zepos & Yannopoulos Law Firm (GREECE)
Sharaf SULTAN
(CANADA)
Charlotte TREGUNNA
Peters & Peters (UNITED KINGDOM)
Sanne VAN RUITENBEEK
Pallas Advocaten (NETHERLANDS)
Julie WARNECKE
M&S Law S.à r.l. (LUXEMBOURG)
Dirk WIEGANDT
Hanefeld Rechtsanwälte (GERMANY)
Lukas WIESER
ZEILER FLOYD ZADKOVICH (AUSTRIA)
Clemens WILLVONSEDER
Binder Grösswang Rechtsanwälte GmbH (AUSTRIA)
Christopher WOLTERS
Blomstein Part mbB (GERMANY)