Construction disputes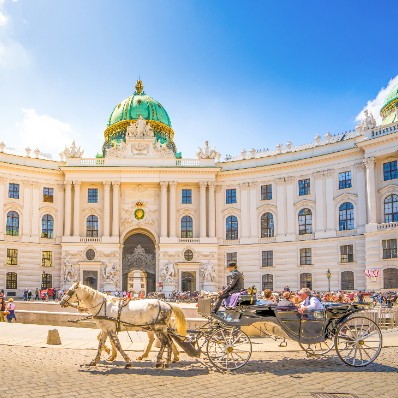 Vienna
14 October
18:00 CEST

- 16 October 2021

13:00 CEST

Add to Outlook / iCal calendar Add to Google calendar
---
Construction is one of the most litigious industries. When negotiations and alternative dispute resolution attempts fail, the parties, their employees and counsels, judges or arbitrators as well as experts inevitably become the protagonists of cases that quite regularly are characterised by extraordinary complexity both from a factual and legal perspective.
Vienna, one of the most popular congress destinations in Europe and ranked the world's most liveable city for many years, is the perfect venue to resume to AIJA normality after taking a pandemic break from in-person seminars. The Real Estate, International Arbitration, Litigation and Environmental and Energy Law Commissions are thrilled to welcome you to this lively city with its imperial history.
Our seminar will address those issues that make construction disputes outstanding to the average court or arbitration case. We will look into the sources for many fights between principals and contractors, procedural specifics and the role of individual protagonists in construction disputes. Since dispute resolution is a core topic in the construction industry, our seminar will provide valuable content not only for dispute lawyers, but no less to real estate practitioners, contract attorneys as well as in-house counsels of companies involved in construction projects by any means.
The organising Commissions are looking forward to meeting you at this great event.
---
AIJA Commissions

Environmental and Energy Law
International Arbitration
Litigation
Real Estate

---

Full programme Construction disputes

Thursday 14 October 2021

Registration at Steigenberger Hotel Herrenhof

Address: Herrengasse 10, 1010 Wien

Welcome cocktail

Location to be confirmed

Optional dinner

Not included in the registration fee, payable locally

Friday 15 October 2021

Registration at Steigenberger Hotel Herrenhof

Address: Herrengasse 10, 1010 Wien

Welcome address by AIJA President

Keynote presentation

More information coming soon

Catch Me If You Can: How to nail down the cause and the causer of delays

Fight Club: Concurrent delays in construction projects

Coffee break

Mr. & Mrs. Smith: Back to back clauses - friend or foe?

Public Enemies: PPP - do's and don'ts

Lunch

Batman vs Superman: Experts and the battles they fight. Supporting role: the judge/arbitrator

Mission Impossible: Do I have to prove it all? Standards of evidence

Coffee break

Quantum of Solace: Bonds in construction disputes - the ultimate weapon?

Erin Brockovich: Environmental concerns and new circularity concerns in construction projects

The social programme will soon be announced

Saturday 16 October 2021

Registration at Steigenberger Hotel Herrenhof

Address: Herrengasse 10, 1010 Wien

Horrible Bosses: When principals extend, reduce or amend the scope of works

Horrible Bosses 2: Substituting or terminating contractors

Coffee break

My Big Fat Greek Wedding: Procedural aspects of multi-party constellations in renewable energy projects

The Counselor: How to lead your party into and through a construction dispute

Lunch

The social programme will soon be announced
---
Organising Committee
Chiara CALIANDRO
De Berti Jacchia (ITALY)
Jeroen DE CONINCK
Advocatenkantoor De Coninck (BELGIUM)
Martin FOERSTER
Pitkowitz Foerster Rechtsanwälte GmbH (AUSTRIA)
Mads FUGLESANG
Advokatfirmaet Selmer AS (NORWAY)
Bernd HAUCK
Kellerhals Carrard Basel KlG (SWITZERLAND)
Gunnar PICKL
DORDA Rechtsanwälte GmbH (AUSTRIA)