Progressing towards partnership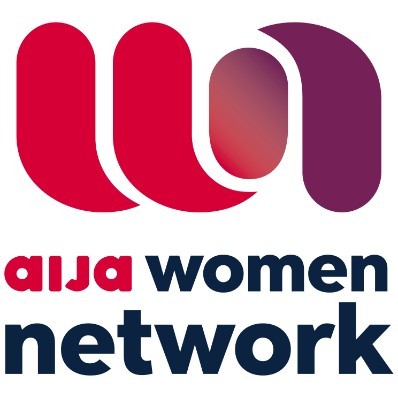 Online
31 March 2021
15:00
- 16:00 CEST
---
On 31 March, the AIJA Women Network webinar "Progressing to Partnership" covered different topics. In an inspiring yet realistic discussion, our impressive panellists from all over the world:
- shared cutting-edge research that proves the existence of structural and societal barriers to women's progression in the legal sector (including new research on the impact of COVID on women lawyers)
- discussed how more workplaces are recognising in-built biases and changing to allow woman lawyers to succeed
- provided advice on the mindset and strategies needed to achieve partnership
- provided guidance on how to ask for a raise or increased deal/case responsibilities
- shared stories of their personal challenges and how they overcame them
For more information on the ideas explored during the webinar, please check American Bar Association Commission on Women in the Profession.
Watch the recording
If you've missed the webinar, the recording is now available. Please watch it here.
Speakers
Roberta "Bobbi" Liebenberg (United States)

Roberta "Bobbi" is a partner in Fine, Kaplan and Black where she concentrates her practice in complex commercial litigation. She is also a principal in The Red Bee Consulting Group, a women owned firm with a focus on data- driven strategies and solutions to address DEI issues, organizational excellence and board governance .

Jennifer Maxwell (Canada) (Moderator)

Jenn is a partner at Blake, Cassels & Graydon and co-chair of the AIJA Women Network. Jenn focuses on representing foreign clients in a wide variety of Canadian business law matters, including mergers and acquisitions, public and private financings, and securities regulatory matters.

Paula McMullan (United Kingdom)

Paula coaches lawyers to build their confidence and personal brand, and find fulfilment in their career. A former lawyer herself, she has more than 20 years' experience in the global legal sector, helping Magic Circle, and global UK and US firms to develop career frameworks and providing coaching and mentoring to lawyers - from associates to partners. She now offers a tailored careers coaching programme, the Lawyers Career Mastermind.

Pia Padfield (United Kingdom) (Moderator)

Pia is a Supervising Associate (with 11 years PQE experience) at Simmons & Simmons in the London employment team and co-chair of the AIJA Human Rights Committee. Pia advises employers, including Fortune Global 500 and current FTSE100 companies, on a variety of complex employment issues, both contentious and non-contentious.

Melissa Pang (Hong Kong)

Ms. Melissa K. Pang is the President-Elect of LAWASIA and Council Member of Commonwealth Lawyers Association. In 2018 Ms. Pang was elected the first female President of the Law Society of Hong Kong and re-elected in 2019 and 2020. Ms. Pang currently serves as Chairperson of the Standing Committee on Policy and Resources and the Pro Bono and Community Work Recognition Committee. Ms. Pang was the Founding Chair of the International Legal Affairs Committee and Pro Bono Committee.

Ms. Pang is qualified to practise as a solicitor in Australia, England & Wales and Hong Kong. She is a Notary Public, Civil Celebrant, accredited mediator, associate member of the Hong Kong Institute of Arbitrators, and China Appointed Attesting Officer.

Stephanie A. Scharf (United States)

Stephanie A. Scharf is Founding Partner of Scharf Banks Marmor LLC, a prominent women-owned law firm based in Chicago which represents a broad array of international, national, and regional clients. Stephanie is also a Principal of The Red Bee Group, LLC, and consults to corporations, law firms, and other organisations about strategies for diversity, equity, and inclusion and organisational excellence. Stephanie has served as President of the National Association of Women Lawyers and Chair of the American Bar Association Commission on Women in the Profession. She has conducted over 12 national studies about women's careers, including research with Red Bee colleague Roberta Liebenberg about the everyday roles of women in law, the reasons women stay or leave the legal profession and, most recentlym a national survey of how women are faring during the pandemic and expectations for post-pandemic careers.
---