ABA-SIL | ABA-YLD | AIJA Learn & Network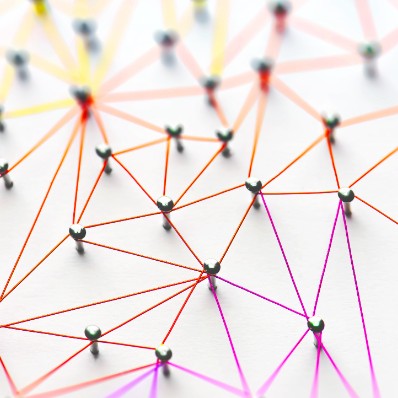 Online
21 April 2021
18:00
- 19:30 CEST
---
Welcome to the second "AIJA Learn & Network" Series event, organised in partnership with other international lawyers' associations.
On Wednesday 21 April from 18:00 to 19:30 CEST, AIJA will meet ABA-SIL, the American Bar Association International Law Section, and ABA-YLD, American Bar Association Young Lawyers Division.
The gathering will kick off with a short introduction and welcome from:
Joe Raia (ABA-SIL Chair),
Christopher Brown (ABA-YLD Chair), and
François Barré (AIJA President).
It will be followed by a keynote address on innovation and the event will close with a social activity on a different platform especially designed for networking where you can move around your avatar to interact with others and join different conversations.
For the networking part, please join our networking platform here.
Access using the following password: Learn&Network
Speakers
Kabir Duggal, Senior International Arbitration Advisor

Kabir Duggal focuses his practice on international investment arbitration, international commercial arbitration and public international law matters, serving both as counsel and arbitrator. Dr. Duggal's experience includes complex disputes under numerous bilateral/multilateral investment treaties and contracts in South Asia, Latin America, Central Asia, Middle East, Europe, and Africa. His experience flows from his triple training in international law, common law, and civil law traditions. The total value of the disputes he has been involved in exceeds 80 billion dollars. He has facilitated the mediation and negotiation of complex disputes.
Rekha Rangachari, NYIAC Executive Director

Rekha Rangachari is the Executive Director of the New York International Arbitration Center ("NYIAC"). Founded in 2013, NYIAC is a non-profit organization that promotes and enhances the conduct of international arbitration in New York, offers educational programming, and operates world-class hearing facilities for rent in Midtown Manhattan.

Prior to joining NYIAC, Ms. Rangachari was Director of ADR Services for the New York Commercial Division of the American Arbitration Association-International Centre for Dispute Resolution (AAA-ICDR). Therein, she led the New York Corporate InnovAAAtion Team, and served on the Diversity Committee (spearheading initiatives for greater cross-cultural representation and collaboration) and the AAA-ICDR Foundation Committee (which has funded over 35 projects since its launch in 2015). She is a 2017 Recipient of the AAA-ICDR President's Award for Service. Ms. Rangachari also served as Case Counsel for the ICDR, focusing her efforts on the European and Sub-Saharan Africa Regions.
How to join
This is a free event for AIJA members. To join, please register here and you will receive the link to access via email.
The AIJA Learn & Network events are scheduled once every month, from March to July. The next one is with IPBA on 10 May, from 12:00 to 13:30 CEST.
---