ABA-LEL & AIJA Labour Law Commission I Learn & Network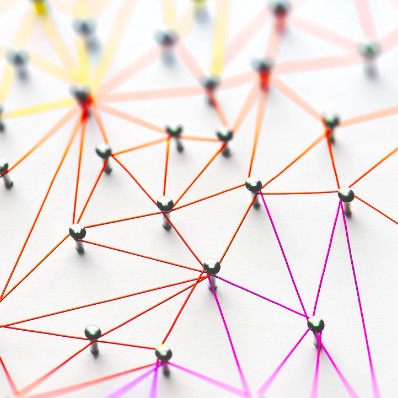 Online
29 June 2021
18:00
- 19:30 CEST
---
AIJA is pleased to partner with the American Bar Association Labour and Employment Law Section to present a new event taking place on Tuesday, 29 June from 18:00 to 19:30 CEST. This time the theme will centre around "Navigating the Return to the Office During the COVID Vaccine Era".
As we enter a new phase in the battle against COVID-19, questions abound for employers, employees, and their counsel. Can an employer require employees to receive a vaccine, or ask whether they did? Can employees refuse to be vaccinated? The answers are often unclear and vary widely within and among countries. Join a panel of European and American lawyers for a discussion on these and other critical evolving questions affecting the rights and duties of employers and employees.
Following the panel there will be a networking session. Don't miss this rare opportunity to get to know employment attorneys from around the world.
We look forward to seeing you there!
How to join?
This is a free event for AIJA members. To join, please register here and you will receive the link to access via email.
Speakers
Stefan Müller, Head of the Employment and Immigration Practice at Wenger Vieli Ltd.

Stefan Müller specializes in immigration, labour and employment law as well as general corporate law and M&A. His focus is on comprehensive labour and employment law advice, assistance in applications for residence and work permits and advice in connection with venture capital and private equity financing. He heads the immigration practice and is co-head of the Labour & Employment Law practice group at Wenger & Vieli Ltd. Stefan Müller is on the board of the Immigration and Naturalization Committee of the American Bar Association (ABA) and on the board of the Junior Chamber International (JCI) Zug. He is also a member of the Executive Committee of AIJA (International Young Lawyers' Association) as well as a member of the Board of Directors of several companies.
Fernando Villalobos, Employment, Labour, Social Security and Immigration attorney at Porzio Rios Garcia

Prior to joining Porzio Rios Garcia in Santiago. Previously (2014) International Labour Organisation (ILO), Switzerland, and regional office for Asia and the Pacific, Thailand, Legal Consultant in Social Security matters. Also, (2010-2013) Cabinet for the Ministry of Labour and Social Security of the Republic of Chile, Legislative Advisor. His professional practice is focused on advising the Firm's clients and litigation in Employment, Labour and Social Security matters, collective bargaining and resolution of labor disputes, as well as in corporate law, corporate and commercial contracts.
Nhan Ho, associate, Miller Canfield

Nhan Ho counsels employers on their policies and practices to address specific challenges in the workplace. She has defended employers in cases involving claims brought under federal and state equal employment, wage and hours, leave, health and safety, and whistleblower laws, as well as employment-related tort actions and contract disputes.

Since March 2020, Nhan has become a go-to attorney for her knowledge of the rapidly changing laws, gouvernment directives and public health guidance related to COVID-19. She has become a sought-after public speaker for COVID-19-related webinars for employers throughout Michigan and groups that include the Michigan Chamber of Commerce, the Detroit Regional Chamber of Commerce, the Michigan Manufacturers Association, and the American Bar Association.
Alyssa Busse, Allison, Kershner Sledziewski Law

Alyssa Busse is an attorney with the law firm of Kershner Sledziewski Law, LLC in Chicago, Illinois. Her labor and employment law experience includes representing Taft-Hartley employee benefit plans in collection matters, employees in employment matters, and unions in labor arbitrations and other labor-related matters. Alyssa earned her J.D. and Labor and Employment Certificate from Chicago-Kent College of Law. Alyssa serves on the Board of Directors of LERA's Chicago Chapter and as a contributing editor of The Developing Labor Law, BNA. Alyssa was also an ABA Young Lawyers Division 2020-2021 fellowship recipient and participated in the ABA Labor and Employment Section's Subcommittee on Practice and Procedure Under the NLRA.
---