Webinar: Writing and study strategies for successful online learning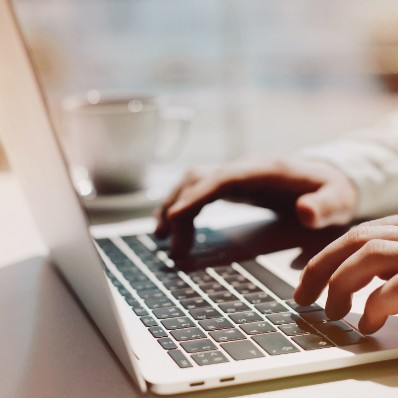 Online
19 May 2021
14:00
- 15:30 CEST
---
AIJA is pleased to team up with BARBRI and to offer an unmissable webinar on "Writing and study strategies for successful online learning".
Make sure to join us for this virtual session on Wednesday 19 May from 14:00 to 15:30 CEST.
Inevitably, during these virtual times you have been connecting for classes, meetings and negotiations online. Come hear more about proven strategies to better engage with clients online and how to optimise your outreach activities in a exclusively virtual world.
What will you learn?
Effective time management strategies for online learning and working
How to write for the digital reader
How to use your online learning resources effectively
How to join
AIJA members and non-members should register using this registration form.
Speaker
Odessa Alm, Manager of International Student Support, BARBRI

Since becoming a licensed attorney in the United States 17 years ago, Odessa has dedicated her career to student success and bar preparation. Her experience includes roles as Assistant Dean of Student Success, Assistant Professor of Law, and Director of Bar Preparation Programs at three U.S. law schools. In 2018, Odessa joined BARBRI as the Manager of International Student Support. In this role, she manages the Extended U.S. Bar Prep course mentor team and personally serves as a mentor as well. Odessa also designed and teaches the Program's supplemental workshop series which is intended to share reading, essay writing, and exam-taking strategies along with providing an opportunity for student-to-student and student-to-mentor interaction.
| | |
| --- | --- |
| Webinar organised in cooperation with: | |
BARBRI offers prep courses to suit all types of law students and legal professionals. Whether you are a student without a J.D. from a U.S. law school striving to pass a U.S. bar exam or seeking qualification as a Solicitor in England and Wales through the SQE, BARBRI enables you to become qualified or dual-qualified with flexibility. Whatever your needs, wherever you're studying in the world, BARBRI gives you the best, most proven legal examination prep available. Over 1.3 million students worldwide have succeeded with BARBRI. We teach you exactly what it takes to pass the exam on the first try.
---