Slovak summer in-person gathering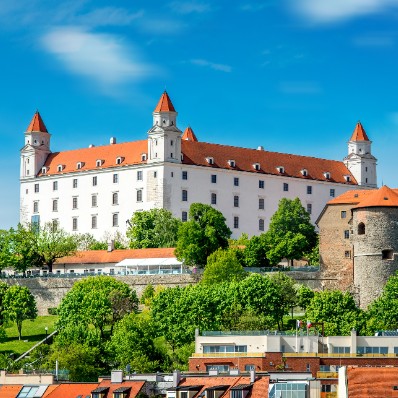 Bratislava
29 June 2021
17:00
- 19:00 CEST
---
Summer is here, and in-person gatherings are making a comeback. Marek Laca, the Slovak National Representative, is happy to invite you for a non-virtual Slovak get-together on 29 June!
The event is hosted by Čechová & Partners and the Slovak AIJA members Tomáš Rybár and Marek Holka. Join them on Tuesday 29 June, from 17:00 CEST at Čechová & Partners law firm, the event is open to AIJA members as well as Slovak lawyers interested in AIJA and its activities. Drinks and canapes will be offered.
If the weather will be pleasant, the event will take place on the roof-top terrace of Uniq building which over-looks the Old Town (7th floor), at Staromestská 3, Bratislava. In case of a change in weather conditions, the event will take place in the meeting premises of Čechová & Partners in the same building (1st floor).
All applicable epidemiological measures will of course be complied with. Do keep in mind that despite it being a non-virtual gathering, AIJA takes safety precautions seriously. We highly encourage you to stay home if you do not feel well or if you were in contact with a potentially infected person. If you do feel ill several days after our meeting, please let the organisers know.
How to join?
To RSVP, please send an email to Marek Laca, AIJA Slovak National Representative, and please also keep in copy Renata Zoldosova. Please send your interest by Monday 28 June at noon at the latest.
---