Annual Tax conference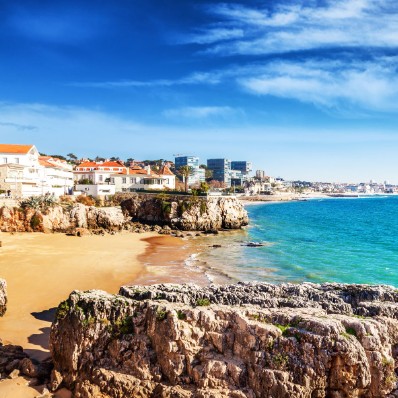 Cascais (Lisbon)
10 March
17:00 CET

- 12 March 2022

12:00 CET
---
The AIJA Tax Law Commission is excited to welcome young lawyers to the 13th Annual Tax Conference in the beautiful city of Cascais, next to the capital city Lisbon, Portugal, between 10 and 12 March 2022.
The 2022 AIJA Annual Tax Conference will try to shed some more light on typical issues taxpayers in the entertainment industry are confronted within the international theatre. After the pandemic and the lift of restrictions, professional entertainers and sportspersons are again exposed to source taxation under the traditional international tax rules – even if their profession is rapidly changing in the new digital era with live-streaming, e-sports, digital artwork.
During the conference, we will address the following questions: Is the international tax treatment for entertainers and sportspersons still in line with recent developments which try to align taxation with value creation? How did covid-19 impact the life of these taxpayers? Should the rules for individual entertainers and sportspersons be amended, i.e., are the cornerstones for the establishment of their specific tax regime still relevant in 2021? What about media companies and evolutions in the field of royalty taxation? What about the new digital works of art? How to treat NFT's? Of course, traditional concerns in relation to tax residency and succession planning remain relevant nowadays.
Cascais, 30 minutes car ride from Lisbon, is a very pretty coastal city right by the Atlantic Ocean. You can find sandy beaches, good surf, golf, cobbled streets, century villas, modern and urban art museums, along with lively restaurants and bars. The conference venue will be located by the sea with long sidewalks for a morning run, while still being close by to all the cool spots Cascais city center has to offer. You can find more about Cascais here!
We look forward to welcoming you in March 2022!
---
AIJA Commissions

---

Full programme

Thursday 10 March 2022

Registration at Grande Real Villa Italia Hotel & Spa

Welcome networking cocktail at the hotel

Optional dinner at Monte Mar

Friday 11 March 2022

Registration at Grande Real Villa Itália Hotel

Welcome address by the Immediate Past President François Barré and Organising Committee

Setting the scene – today's OECD approach to athletes/entertainers taxation

Moderated by:

Alberto Brazzalotto

,

Maisto E Associati, Italy

Speakers:

Anna Sidorova

, Boitelle Tax Sàrl, Switzerland

Andreu Bové

, Bové Montero y Asociados, Spain/Switzerland

Maria Ines Assis

, Abreu Advogados, Portugal

Coffee break

Keynote Speech - Fixed Base: A remote concept in a world working remotely - Prof. Rita de La Feria, Professor of Tax Law, University of Leeds

Lunch break

Taxing our darlings – Philanthropy, artworks, cars

Moderated by:

David Areias,

Areias Advogados, Portugal

Speakers:

Tomasz Krzywanski

, GWW Tax, Poland

Coralie Dedieu

, Algance Avocats, France

Sylvio Cilia

, Corrieri Cilia, Malta

Should I stay or should I go – Tax residency of artists and athletes
Moderated by:

Inga Zillmer

, Zillmer Tax Law, Germany

Speakers:

Luis Castilho

, Belim/Castilho, Portugal

Blanca Vicens

, Lener, Spain

Alessandro Foti,

De Berti Jacchia, Italy

Coffee break

Endorsement income - I wanted to be a rock star, now I am an entrepreneur?



Moderated by:

Clemens Willvonseder

, Binder Groesswang, Austria

Speakers:

José Calejo Guerra

, CCSL Advogados, Portugal

Céline Martin

, Riedweg & Partner AG, Switzerland

Jorge Lopez Lopez

, Sánchez Devanny, Mexico

Saturday 12 March 2022

Registration at Grande Real Villa Itália Hotel

Roundtables:

A: Taxing the digital entertainment industry – corporate taxation


Moderated by:

Fabienne Limacher,

Walder Wyss, Switzerland

Speakers:

Barry McGettrick

, Matheson, Ireland

Peter Van Velthoven

, Van Doorne, The Netherlands

B: Taxing the digital entertainment industry – individual taxation

Moderated by:

José Eduardo Aguilar

, Squire Patton Boggs, Spain

Speakers:


Gregory Goossens

, Taxpatria, Belgium

José Rubens Scharlack

, Scharlack, Brazil




Coffee break

After the gig – Post career planning

Moderated by:

Ferenc Ballegeer

, FB-tax, Belgium

Speakers:

Eva Stadler

, Wolf Theiss, Austria

Lucy Edwards,

Penningtons Manches LLP, United Kingdom

Nicolas Duboille

, Sumerson, France

Lunch break

Optional Saturday afternoon activity
---
Become a sponsor
If you are interested in becoming a sponsor, please fill out the form*.
You can download the sponsorship brochure after submitting this form.
* Filling out this form does not obligate you to become a sponsor.
---
Practical information
Accommodation

The seminar will be taking place at Grande Real Villa Italia Hotel & Spa and we have negotiated special rates for the participants of the seminar:
| | | |
| --- | --- | --- |
| Room Type | Individual Occupancy | Double Occupancy |
| Deluxe & Grande Deluxe Rooms | 139.00€ | 159.00€ |
| Suite Premium | 400.00€ | 415.00€ |
Prices above, for accommodation, are per room and per night and include all applicable taxes (VAT – 6% and service taxes) and American Buffet Breakfast at hotel restaurant). The city tax is not included and is of €2.00 per night/per guest
To confirm your accommodation, use the following link and use the code AIJACASCAIS
Important: rooms will be allocated on a first come first served basis according to availability and that we have the special rates until 19 January 2022
General terms and conditions
By registering you have to accept the general terms and conditions and accept that your registration is considered binding immediately, but participation to the event is possible only after full payment of the registration fee.
Please note that any arrangements related to the participation of the participant in an AIJA event, including but not limited to booking or cancellation of accommodation or flights, as well as respecting the cancellation deadlines indicated in the general terms and conditions, are the sole responsibility of the participant. AIJA shall not be held liable for any expenses the participant may suffer as the result of participant's failure to comply with his/her obligations.
It is recommended for each participant to purchase a cancellation and travel insurance.
Please read the general terms and conditions applicable for AIJA events.
Health and safety measures
The health and safety of our participants is of utmost importance.
To ensure that the event runs smoothly, AIJA will implement the following measures:
Participants should be carrying a valid Covid certificate with a valid QR code which will be scanned at the hotel/AIJA venues. A valid QR code can be:

Vaccination certificate or a covid recovery certificate with a QR code
Valid PCR test with a QR code
Valid antigen test with a QR code

Participants must carry their ID card or Passport
Wearing the mask and social distance are strongly recommended
AIJA reserves the right to decline the entrance to participants who do not comply with the above.

While we appreciate the possibility of meeting in person again, please note that going out clubbing is not recommended during the pandemic. The social programme of the seminar, with the support of the local Organising Committee, is set accordingly. If you choose to go out, please remember you are nevertheless part of an AIJA (business) networking event. We strongly encourage you to act in a responsible manner.
Local rules and regulations about COVID can be found here
Organising Committee
David AREIAS
Areias Advogados (PORTUGAL)
Catarina BELIM
Belim Castilho (PORTUGAL)
Marc BUCHMANN
Fischer Ramp Buchmann ltd (SWITZERLAND)
Guadalupe DIAZ-SUNICO
LENER ASESORES LEGALES Y ECONOMICOS, S.L.P. (SPAIN)
Gertjan VERACHTERT
Sansen International Tax Lawyers BVBA/BV (BELGIUM)