Building new opportunities: Restructuring the future with real estate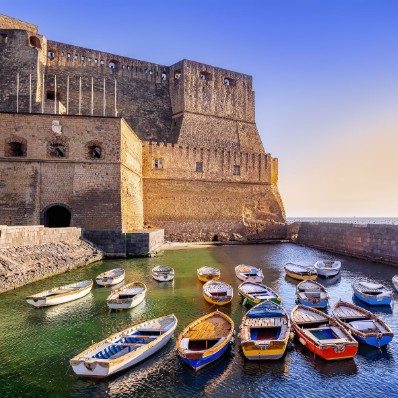 Naples
28 April
17:00 CEST

- 30 April 2022

12:00 CEST
---
Real estate property is a key asset in any restructuring and insolvency proceedings.
Managing real estate correctly is crucial for the rebuilding of a company or for obtaining a further lifeline from creditors. The successful use of the relevant tools, however, requires not only a deeper knowledge of the rules governing real estate in insolvency, but also of the workings and business mechanisms of the real estate market.
To tackle these issues, the seminar will focus on handling real estate items in restructuring/insolvency proceedings and on navigating real estate companies through situations of financial distress, addressing, among other topics, auction sales proceedings and the conflict between landlords, tenants, and banks in insolvency proceedings.
In addition to traditional panels with keynote speakers, the seminar will take different forms, including a workshop focused on practical tools, a mock trial, as well as a role play exercise.
Join us in Naples, a city with a millennial history whose architecture, monuments, and other beauties witness the diversity and the inclusion of different cultures in the perfect AIJA spirit.
---
AIJA Commissions

---

Full programme

Thursday 28 April 2022

Registrations at Royal Continental

Welcome reception at Royal Continental

Optional dinner at Pizzeria Umberto

Not included in the registration fee, payable upon registration

Friday 29 April 2022

Registrations at Royal Continental

Welcome address by the AIJA President and the Organising Committee

"Flogging off the family silver": Dealing with real estate in restructuring proceedings

Moderator:

Alessia Giaccari

, Nunziante Magrone, Italy

Speakers:

Manuel Deamici

, Cocuzza e Associati, Italy

Devora Kacheva

, Tigges, Germany

Pencho Stanchev

, Dimitrov, Petrov & Co., Bulgaria

Fabiano Menghini

, Lenz & Staehelin, Switzerland

"The roof is on fire…!" : Real estate financing and insurance in distressed situations

Moderator

:

Paulo Nasser

, M Nasser Advocacia Estratégica, São Paulo, Brazil.

Speakers:

Francesco Degli Esposti

, Concrete Investing S.r.l., Italy

Ljuba Giannella

, Marsh S.p.A., Italy

Massimo Ruscio

, DUAL Asset, UK

Annina Fey

, Niederer Kraft Frey Ltd, Switzerland




Coffee break

"When property goes south": Handling real estate as a driving force in restructuring

Moderator:

Roman Graf

, Lenz & Staehelin, Switzerland.

Speakers:

Dr. Fulvio Guida,

Marketing and Commercial Director, CIS-Interporto campano S.p.A.

Thomas Seeber

, Kunz Wallentin Rechtsanwälte GmbH, Austria

Evin Durmaz

, Monfrini Bitton Klein, Switzerland

Edward Banyard Smith

, Farrer & Co, UK




Lunch

Auction sales proceedings

Moderators:

Armando Perna

, Pozzi & Partners, Italy

Daria Capotorto

, Tonucci & Partners, Italy

Speakers:

Sergio Rossetti

, Judge of the Bankruptcy Section of the Court of Milan, Italy

Stephan Korte

, Kanzlei Korte, Germany

Guillermo Bayas Fernández

, AGM Abogados, Spain

Olivia Garcia Del Pino

, Advocatenkantoor De Coninck, Belgium




Coffee break

Fictional case – Real Estate/Insolvency

Moderator:

Christoph Nöhles

, Heuking Kühn Lüer Wojtek, Germany

Speakers:

Chris Atkinson

, LK Law, UK

Ioan Radu

, Rödl & Partner, Romania

Aylin Güney King

, Bonnard Lawson, Switzerland

Roman Pecenka

, PRK Partners s.r.o. attorneys at law, Czech Republic

Geraldo Fonseca

, FVA Advogados, Brazil

Departure from the hotel to Villa Trabucco for dinner

Saturday 30 April 2022

Registrations at Royal Continental

WORKSHOP: "This time it's for Real!"



Moderators:

Alessia Giaccari

, Nunziante Magrone, Italy

Roman Graf

, Lenz & Staehelin, Switzerland

Armando Perna

, Pozzi & Partners, Italy




Coffee break

"Opting for the Lessor evil": Landlords' claims in insolvency proceedings

Moderator:

Marine Simonnot

, UGGC Avocats, France

Speakers:

Stéphanie Oneyser

, Walder Wyss, Switzerland

Bart Heynickx

, Altius, Belgium

Stefan Horn

, Wolf Theiss, Austria

Henning Jensen

, bnt attorneys in CEE, Latvia




Wrap up from of the seminar

Lunch

Optional activity - City tour
---
Become a sponsor
If you are interested in becoming a sponsor, please fill out the form*.
You can download the sponsorship brochure after submitting this form.
* Filling out this form does not obligate you to become a sponsor.
---
Practical information
Accommodation
The seminar will be taking place at Royal Continental Naples and we have negociated special rates for the participants of the seminar:
Classic (backside view) double room sole use: 170,00 € 
Classic (backside view) double room: 190,00 € 
Classic plus (partial view) double room sole use: 180,00 € 
Classic plus (partial view) double room: 200,00 € 
Superior (front sea view) double room sole use: 190,00 € 
Superior (front sea view) double room: 210,00 € 
Rates are per room, per night, taxes and continental buffet breakfast. Please note that the city tax is not included. City tax Euros 4.00 per person, per night
When booking your accommodation, please use the AIJA Accomodation Form.
Please note that rooms will be allocated on a first come first served basis according to availability and that we have the special rates until 31 January 2022
Transfer
We have contacted a team of professional taxi drivers who are available for the participants of the seminar. The availability includes transfers from the airport to the hotel, transfers all over the city and small trips to Pompei, Sorrento, Amalfi Coast etc. You can book your private taxi by sending an e-mail to the following address: buttinofabio9@gmail.com.
In case of urgency, please call +39 3389921066 (Mr. Fabio Buttino)
Dresscode
Business casual for the sessions and smart casual for the dinners/social programme.
General terms and conditions
By registering you have to accept the general terms and conditions and accept that your registration is considered binding immediately, but participation to the event is possible only after full payment of the registration fee.
Please note that any arrangements related to the participation of the participant in an AIJA event, including but not limited to booking or cancellation of accommodation or flights, as well as respecting the cancellation deadlines indicated in the general terms and conditions, are the sole responsibility of the participant. AIJA shall not be held liable for any expenses the participant may suffer as the result of participant's failure to comply with his/her obligations.
It is recommended for each participant to purchase a cancellation and travel insurance.
Please read the general terms and conditions applicable for AIJA events.
Health and safety measures
The health and safety of our participants is of utmost importance.
Covid-19 policies
We would like to remind you of the COVID-19 measures applicable to entry into Italy. You can find all the details here.
In order to enter the hotel and to participate in the seminar, Super (reinforced) Green Pass is required (see the link above).
Travelling (by plane, train, underground, buses) is allowed only with FFP2 face masks, which are also needed to attend the indoor part of the seminar.
As far as the seminar is concerned, all the scientific and social events will be attended only by the participants (apart from the Home Hospitality) in order to guarantee the highest level of safety for our attendees.
AIJA reserves the right to decline the entrance to participants who do not comply with the above.
While we appreciate the possibility of meeting in person again, please note that going out clubbing is not recommended during the pandemic. The social programme of the seminar, with the support of the local Organising Committee, is set accordingly. If you choose to go out, please remember you are nevertheless part of an AIJA (business) networking event. We strongly encourage you to act in a responsible manner.
Organising Committee
Alessia GIACCARI
Nunziante Magrone Studio Legale Associato (ITALY)
Roman GRAF
Lenz & Staehelin (SWITZERLAND)
Paulo NASSER
M Nasser Dispute Resolution (BRAZIL)
Christoph NöHLES
Heuking Kühn Lüer Wojtek PartmbB (GERMANY)
Armando PERNA
Pozzi&Partners (ITALY)