M&A summer seminar - between the sheets : an intimate look at the interaction of balance sheets and purchase price mechanisms!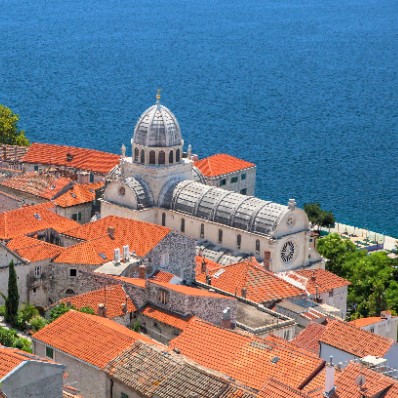 Sibenik
16 June
17:00 CEST

- 18 June 2022

12:00 CEST
---
In order to evaluate a target company, it is important to understand its balance sheet. As a lawyer, you want to understand the correlation to the purchase price mechanism in the SPA.
The first part of this seminar shows you the basic structure of a company in a practical and compact form through a business simulation. In this business game, swiftly coordinated by our external speaker and business coach Mr. Juergen Rismondo, you run your own company and get a practical overview of the most important business figures for the analysis and control of a company. The business simulation keeps you engaged through discussion, strategizing, analysis and teamwork as you have to deal with the consequences of your business decisions. The result of this is a higher level of learning made possible with business simulations.
The second part of the session then focuses on purchase price mechanisms and how specific balance sheet information can be reflected therein. In the end what matters is the price and you want to help your clients putting their pricing formula on paper. This is where you should be prepared to roll your sleeves and put your drafting skills to the test, since we will run through practical exercises aimed at refining your skills in connection to the drafting price adjustment mechanisms.
Seminar content
You will learn to prepare annual financial statements and a balance sheet yourself and to interpret the profit and loss account.
You will get to know different possibilities in accounting ("window dressing").
You evaluate the profitability of a company.
You will learn the meaning of abbreviations such as EBIT, EBITDA, ROE, Cash Flow, etc.
You will get to know the origin and the structure of balance sheet ratios (Key Performance Indicators) like "Return on Investment", "Return on Equity", "Equity Ratio", etc.
You will understand the correlation between balance sheets and purchase price mechanisms
Social Programme
Sibenik is the oldest Croatian coastal town on the Adriatic and it perfectly combines the past and the present so be prepared to get a taste of this Croatian splendor, visit the Gothic-Renaissance fortress that is under UNESCO protection, walk the 2851 steps that the old city has to offer and enjoy a half day cruise admiring the isolated beaches along the coast.
---
AIJA Commissions

---
---
Become a sponsor
If you are interested in becoming a sponsor, please fill out the form*.
You can download the sponsorship brochure after submitting this form.
* Filling out this form does not obligate you to become a sponsor.
---