German Speaking Regional Meeting: Me, myself, my clients and my firm: Strategisch die eigene Karriere planen und unternehmerisches Denken perfektionieren!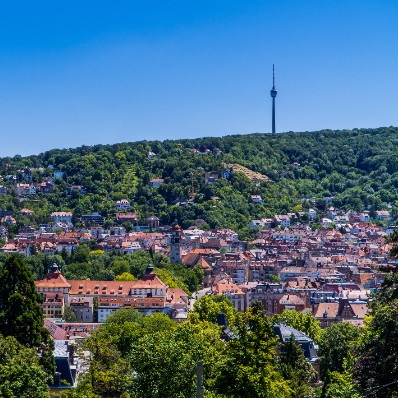 Stuttgart
30 June
17:00 CEST

- 02 July 2022

12:00 CEST
---
Finde deine persönliche Strategie und lerne, dich erfolgreich zu positionieren. Die Anwaltszulassung macht dich formell zum Anwalt, aber es gehört so viel mehr dazu, eine erfolgreiche Anwältin zu sein. Jeder (junge) Anwalt muss seine eigene Rolle sowohl in der Kanzlei als auch im Auftritt nach außen finden.
Generalistin oder hoch spezialisiert, fachlich breit aufgestellt oder auf eine bestimmte Branche fokussiert? Was sind die Trends? Wie finde ich die für mich passende Strategie? Wie positioniere ich mich in der Kanzleistruktur oder im Unternehmen? Wie verhält sich das mit dem immer dynamischer werdenden Anwaltsmarkt? Und vor allem: Wie präsentiere ich mich nach außen, gegenüber Mandanten, internationalen Kolleginnen und Geschäftspartnern?
Kommt mit uns nach Stuttgart – die perfekte Location für das nächste AIJA-Event! Entdeckt die Stadt der Tüftler und Erfinder, Dichter und Denker und die Wiege von Porsche, Daimler, Bosch & Co. Genießt die Kessellage und erorbert mit uns die Weinberge der Stadt.
Inhalte
Anwälte und Unternehmensjuristinnen waren schon immer gehalten, die eigenen Geschäftsmöglichkeiten und Fähigkeiten laufend auszubauen. Dafür gibt es viele Gründe: Hohe Anforderungen (internationaler) Mandant:innen, zunehmender Wettbewerb (um Mandant:innen, aber auch um Talente), unterschiedliche Erwartungshaltungen der verschiedenen Generationen, niedrige Hürden der Imitierbarkeit der Dienstleistung und dadurch ein erhöhter Druck zu schnellerer, besserer Leistung bei tendenziell gesunkener Preisvorstellung.
Gleichzeitig sind insbesondere Anwaltskanzleien stark personengeprägte Unternehmen. Der Wert des Unternehmens schöpft sich im Wesentlichen aus der selbstbestimmten Leistung und der Persönlichkeit der für das Unternehmen arbeitenden Jurist:innen. Sie bestimmen den Kurs ihrer Tätigkeit in hohem Maße selbst und entwickeln durch den eigenen Werdegang, ihren unternehmerischen Geist, ihren Umgang mit Mandanten sowie durch ihre Arbeit das Business agil weiter.
Anwältinnen und Unternehmensjuristen sind folglich bereits in jungen Karrierejahren gefordert, sich sowohl im eigenen Unternehmen als auch gegenüber Mandant:innen geschickt zu positionieren. Dabei gilt: Nur wer seinen eigenen Wert kennt und kommuniziert, kann sich erfolgreich verkaufen – sowohl intern als auch extern! Umgekehrt muss ein Unternehmen den Wert seiner Angestellten und Partner erkennen und fördern, um seine Talente langfristig halten zu können.
In unserem Seminar schauen wir daher in beide Richtungen:
Blick nach innen: Wir widmen uns der strategischen Karriereplanung. Die Teilnehmenden lernen, was sie für die nächsten Karriereschritte innerhalb ihres Unternehmens beachten müssen. Wir diskutieren Herausforderungen in den verschiedenen Stadien einer juristischen Laufbahn sowie mögliche Lösungsansätze. Dabei profitieren die Teilnehmenden auch von den Erfahrungen der anwesenden Kolleg:innen und lernen die Bedürfnisse von Berufsträger:innen in anderen Karrierestadien näher kennen.
Blick nach außen: Wir diskutieren die wichtigsten Grundlagen einer Positionierung ausserhalb des Unternehmens resp. ausserhalb der Rechtsabteilung. Welche typischen Aktivitäten des Legal Marketing stehen Berufsträger:innen zur Verfügung? Wie funktionieren diese? Wie setze ich die einzelnen Aktivitäten als persönliche Vermarktungsstrategie sinnvoll ein? Wann ist der ideale Zeitpunkt für welche Maßnahmen? Welche Investments lohnen sich am meisten?
Ziel des Seminars:
Die Teilnehmenden bekommen Werkzeuge, Inputs und Denkanstösse für die nächsten Schritte ihrer individuellen strategischen Karriereplanung an die Hand. Die Inhalte des Seminars werden in verschiedenen Workshops vermittelt. Begleitet wird der praktische Teil von Theorie aus den Bereichen Strategie und Legal Marketing, die sowohl für die Positionierung nach innen als auch für die Vermarktung nach außen essentiell sind.
---
AIJA Commissions

Skills, Career, Innovation, Leadership and Learning (SCILL)

---
---
Sponsors
---
PLATINUM
---
GOLD
---
SUPPORTING
---
MEDIA PARTNERS
---
Become a sponsor
If you would like to receive more information about the sponsorship opportunities for this event, please fill out the form* and we will contact you in the coming days.
* Filling out this form does not obligate you to become a sponsor.
---