The art of the deal? Liability begins when artistry fails: Criminal and civil liability in M&A transactions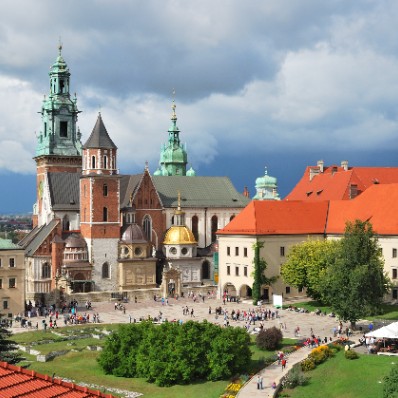 Krakow
29 September
17:00 CEST

- 01 October 2022

13:00 CEST

Add to Outlook / iCal calendar Add to Google calendar REGISTER NOW
---
Kraków, the historic capital city of Poland is one of the most dynamically developing cities in Europe. Many foreign investors are expanding their businesses through acquisitions in the Royal City. Business is booming. However, as always, risks and disputes can ensue. The M&A Commission and the Commercial Fraud Commission invite you to a joint seminar on the legal consequences of making false, incomplete or inaccurate representations and warranties in M&A contracts (share or assets deals).

We will discuss the legal claims that the buyer and the seller may bring to the table. Different jurisdictions offer various claims and remedies: compensation, termination of the agreement, price reduction based on the warranty regime etc. The litigators will share their post-closing dispute experiences and will discuss with the transactional lawyers the best practices in negotiation and drafting M&A contract clauses in view of possible future claims. A part of the seminar will be dedicated to litigation and arbitration proceedings as well as interim protective measures.
The commercial fraud panellists will discuss best practices for investigations during the due diligence audit. They will share their experiences on how buyers are protected by a proper investigation and how forensic tools may contribute to a high-quality audit and detect potential frauds, schemes and irregularities. Transactional lawyers will have a unique opportunity to learn from commercial fraud specialists, specifically about the most important aspects of the pre-signing stage from the criminal perspective. They will explore the criminal liability of natural persons making false or inaccurate representations and will present the criminal consequences for the companies of a breach of representations and warranties.
We will also discuss how innovative legal tech tools influence our practice and impact the professional secrecy and liability. See you in Kraków
---
AIJA Commissions

Commercial Fraud
Corporate and M&A

---

Event fees
+ VAT if applicable
<= 2022-08-31
> 2022-08-31
<= 2022-09-20

---

AIJA Member < 35
2055,00 PLN
2522,00 PLN
2989,00 PLN
AIJA Member >= 35
2288,00 PLN
2755,00 PLN
3222,00 PLN
Non AIJA Member < 35
2522,00 PLN
2989,00 PLN
3456,00 PLN
Non AIJA Member >= 35
2755,00 PLN
3222,00 PLN
3689,00 PLN
Speaker
2055,00 PLN
2522,00 PLN
2989,00 PLN
Local lawyers
2055,00 PLN
2522,00 PLN
2989,00 PLN
In-House Counsel
701,00 PLN
1051,00 PLN
1401,00 PLN

---
REGISTER NOW
---
Full programme
The art of the deal? Liability begins when artistry fails: Criminal and civil liability in M&A transactions
Thursday 29 September 2022
Registrations at Hotel Stary
Welcome Cocktail at Hotel Stary
Optional Dinner
(in small groups, several restaurants, payable onsite)

Friday 30 September 2022
Registrations at Hotel Stary
Improve your due diligence question list. Find out what is hidden – compliance and forensic perspective.


Moderator
:
Noémie Coutrot-Cieśliński
, CC&C Avocats, France
Speakers
:
Anna Kratiuk

, WKB lawyers, Poland

Thomas Ricard

, J.P. Karsenty & Associés, France

Sajai Singh

, JSA Advocates & sollicitors, India

Marcin Klimczak

, PwC, Poland
Challenges related to creation and use of LegalTech, not only for due diligence purposes


Moderator:
Dominik Wagner
, TIGGES Rechtsanwälte,
GermanySpeakers:
Philip Rosenauer

, PHH Rechtsanwälte, Austria

Orsolya Szabo

, Invest CEE, Hungary

Iga Kurowska

, Aktion Legal Partners, Spain
Drafting and negotiating R&W and liability clauses

Moderator
:
Christoph Allmendinger
, Schilling Zutt & Anschütz, Germany
Speakers
:
Rene Male

, Roschier Attorneys Ltd, Finland

Lukas Rusch

, Pestalozzi Attorneys at law, Switzerland

Carolin van Straelen

, AIG, Germany
Target's perspective. What is expected from directors of the Target and what directors of the Target expect in course of the transaction?

Moderator:
Philippe Harles
, Arendt,
LuxembourgSpeakers:
Annika Brandt

, Lindhal, Sweden,

Judith de Boer

, Hertoghs advocaten, the Netherlands

Agnieszka Skowronek

, Eurocash, Poland

Adrian Michalak

, Medicover, Poland
Dinner at Szara Gęś

Address:
Rynek Główny 17 31-008 Kraków
Saturday 01 October 2022
Registrations at Hotel Stary
Claims under the SPA, tort law and criminal law


Moderator:
Agata Adamczyk
, Adamczyk, Liber & Współpracownicy,
PolandSpeakers:
Maximilian Lang

, Schoenherr, Austria

Karin Graf

, Visher, Switzerland,

Philippe Sylvestre

, Brucher Thieltgen & Partners, Luxembourg

Andreas Pfister

, Wessing & Partner, Germany
'No Time to Die': How to conduct an internal investigation and boost your fact-finding for effective prosecution and litigation relating to the breaches of R&W


Moderator:
Katarzyna Randzio-Sajkowska
, Sołtysiński Kawecki & Szlęzak,
PolandSpeakers:
Edouard Kaiflin

, Monfrini Bitton Klein, Switzerland

Angelika Ciastek-Zyska

, PwC, Poland
Optional Programme : Wieliczka Salt Mine - Visit to salt mine including Guided Tour & Transportation & Dinner & After Party

Address:
Park Kingi 10, 32-020 Wieliczka
---
Practical information
Accommodation
The seminar will be taking place at the Hotel Stary hotel and we have negotiated special rates for the participants of the seminar:
| | |
| --- | --- |
| Room type | Single rate per night |
| Standard room | 720 PNL (approx 150€) |
Above rates are exclusive of the breakfast (110 PNL)
To book your accommodation, please contact the hotel via email stary@hotel.com.pl or telephone: 0048 12 384 08 08 and use the following discount code: AIJA22
Please note that rooms will be allocated on a first come first served basis according to availability and that we have the special rate until 26 August 2022.
General terms and conditions
By registering you have to accept the general terms and conditions and accept that your registration is considered binding immediately, but participation to the event is possible only after full payment of the registration fee.
Please note that any arrangements related to the participation of the participant in an AIJA event, including but not limited to booking or cancellation of accommodation or flights, as well as respecting the cancellation deadlines indicated in the general terms and conditions, are the sole responsibility of the participant. AIJA shall not be held liable for any expenses the participant may suffer as the result of participant's failure to comply with his/her obligations.
It is recommended for each participant to purchase a cancellation and travel insurance.
Please read the general terms and conditions applicable for AIJA events.
Organising Committee
Agata ADAMCZYK
Adamczyk, Liber & Współpracownicy (POLAND)
Nicolas HERREN
Pestalozzi Attorneys at Law Ltd (SWITZERLAND)
Krzysztof PAWLAK
Schoenherr Halwa sp.k. (POLAND)
Katarzyna RANDZIO-SAJKOWSKA
Sołtysiński Kawecki & Szlęzak Kancelaria Radców Prawnych i Adwokatów Spółka Jawna (POLAND)
Dominik WAGNER
TIGGES Rechtsanwälte (GERMANY)