The art of the deal? Liability begins when artistry fails: Criminal and civil liability in M&A transactions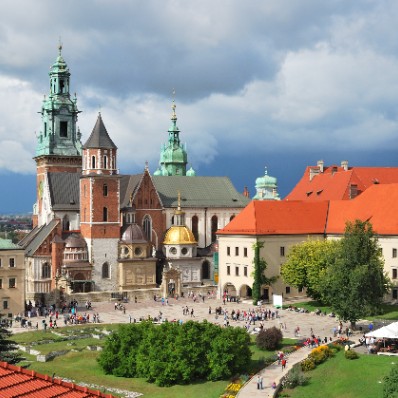 Krakow
29 September
17:00 CEST

- 01 October 2022

13:00 CEST

Add to Outlook / iCal calendar Add to Google calendar
---
Kraków, the historic capital city of Poland is one of the most dynamically developing cities in Europe. Many foreign investors are expanding their businesses through acquisitions in the Royal City. Business is booming. However, as always, risks and disputes can ensue. The M&A Commission and the Commercial Fraud Commission invite you to a joint seminar on the legal consequences of making false, incomplete or inaccurate representations and warranties in M&A contracts (share or assets deals).

We will discuss the legal claims that the buyer and the seller may bring to the table. Different jurisdictions offer various claims and remedies: compensation, termination of the agreement, price reduction based on the warranty regime etc. The litigators will share their post-closing dispute experiences and will discuss with the transactional lawyers the best practices in negotiation and drafting M&A contract clauses in view of possible future claims. A part of the seminar will be dedicated to litigation and arbitration proceedings as well as interim protective measures.
The commercial fraud panellists will discuss best practices for investigations during the due diligence audit. They will share their experiences on how buyers are protected by a proper investigation and how forensic tools may contribute to a high-quality audit and detect potential frauds, schemes and irregularities. Transactional lawyers will have a unique opportunity to learn from commercial fraud specialists, specifically about the most important aspects of the pre-signing stage from the criminal perspective. They will explore the criminal liability of natural persons making false or inaccurate representations and will present the criminal consequences for the companies of a breach of representations and warranties.
We will also discuss how innovative legal tech tools influence our practice and impact the professional secrecy and liability. See you in Kraków
---
AIJA Commissions

Commercial Fraud
Corporate and M&A
---
Organising Committee
Agata ADAMCZYK
Adamczyk, Liber & Współpracownicy (POLAND)
Nicolas HERREN
Pestalozzi Attorneys at Law Ltd (SWITZERLAND)
Krzysztof PAWLAK
Schoenherr Halwa sp.k. (POLAND)
Katarzyna RANDZIO-SAJKOWSKA
Sołtysiński Kawecki & Szlęzak Kancelaria Radców Prawnych i Adwokatów Spółka Jawna (POLAND)
Dominik WAGNER
TIGGES Rechtsanwälte (GERMANY)