Half-Year November Conference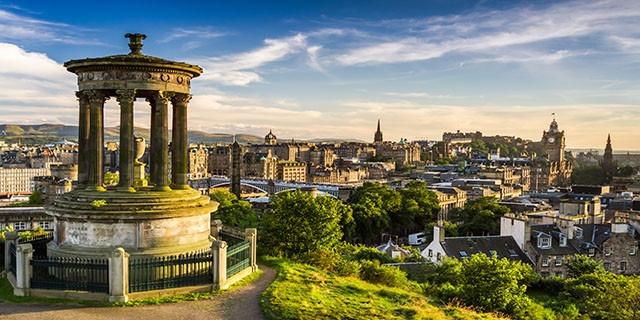 Edinburgh
16 November
09:00 CET

- 19 November 2022

23:00 CET

Add to Outlook / iCal calendar Add to Google calendar
---
This coming year AIJA is going to be focusing on issues pertaining to Environmental, Social and Corporate Governance - or "ESG" - goals. To this end, both of next year's Half-Year Conferences, in Edinburgh and The Hague, will discuss ESG themes. Edinburgh will be concentrating on the various environmental and sustainability aspects of ESG, whilst The Hague Organising Committee is including Social and Governmental themes in its May '23 Half-Year Conference, in addition to two other unrelated tracks.
The Organising Committee looks forward to welcoming you to Edinburgh, Scotland's beating heart and capital city!
Edinburgh is steeped in history and culture, is the home of Scotland's unique legal system, and is a world influencer in science, business, education, medicine and the arts. It is also the UK's largest financial hub outside London – at the same time as being a UNESCO World Heritage Site and the host of the largest annual arts festival in the world. The city is compact and easy to navigate around and yet large enough to satisfy all your needs and interests. Edinburgh has been voted the UK's Top City at the Guardian Travel Awards for 13 consecutive years. Edinburgh usually sees more than six million visitors a year and we are excited about adding to that number with the AIJA Half-Year Conference.
Scotland is the right place to kick off discussions of ESG, because last year COP26 was hosted in Scotland. That event truly brought the challenges we face, and the real need to accelerate action on climate change, into sharp focus. One year on from COP26, the AIJA Half Year Conference in Edinburgh will involve all of our various Commissions focusing on how Environmental issues affect them, looking closely at the impact on both businesses and law firms.
We will be running a single academic programme, across two tracks, which will consider a variety of topics including:
the opportunities, challenges and risks arising from the growing marine economy (in particular off-shore wind),
the benefits and risks of published ESG goals and representations,
the rise of climate litigation,
the rise in regulation in the sphere of ESG, including protecting human rights and mitigating environmental harm in supply chain management, and
the importance of ESG for law firms and what steps law firms should be taking to maximise their potential in this area.
Besides a great academic programme, you will be piped into Edinburgh Castle, enjoy a dramatic dinner in the beautiful Signet Library, take a turn with us at a Scottish Ceilidh dance, sample a "wee dram" of Scotch whisky, and explore some of the most beautiful and historical sights of Edinburgh.
---
AIJA Commissions

Environmental and Energy Law
Skills, Career, Innovation, Leadership and Learning (SCILL)
---
Organising Committee
Eoin CASSIDY
Mason Hayes+Curran (IRELAND)
Paola FUDAKOWSKA
Foreign, Commonwealth and Development Office (UNITED KINGDOM)
Elena KADELBURGER
Underwood & Co (UNITED KINGDOM)
Ailie MURRAY
Travers Smith LLP (UNITED KINGDOM)
Matt PHILLIP
Shepherd and Wedderburn LLP (UNITED KINGDOM)
Alex WATT
Howard Kennedy LLP (UNITED KINGDOM)
Rosie WILD
Cooke, Young & Keidan LLP (UNITED KINGDOM)
Jennifer WILKIE
Burness Paull LLP (UNITED KINGDOM)
National Representatives
Pia PADFIELD
NBC Universal (UNITED KINGDOM)