Annual Labour Law Conference // Annual Litigation Conference // Joint Session with the SCILL Commission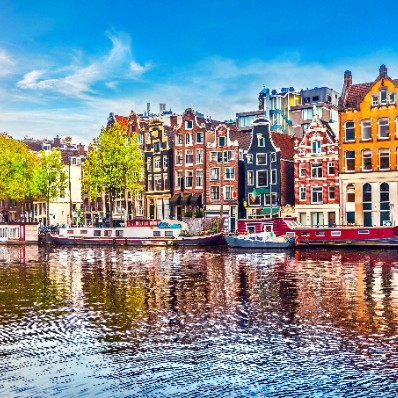 Amsterdam
13 October
17:00 CEST

- 15 October 2022

13:00 CEST

Add to Outlook / iCal calendar Add to Google calendar
---
Thank you for your interest. Please note that the event is sold-out. Contact us for more information
Amsterdam is the capital of a country where complex dispute resolution and alternative dispute resolution (ADR) have long been ingrained. This city has been chosen as the location of this exciting double seminar and it is one of the greatest small cities in the world with its wonderful canals' system, architecture, parks and museums. Cycling enthusiasts will find themselves in heaven on earth in Amsterdam!
Litigation Annual Conference – The rise of group and multi-party litigation and its challenges
The increase in group litigations, class actions and multi-party litigations show no signs of slowing down. Claims have become increasingly large and complex, bringing new and varied challenges.
This seminar will examine the challenges of large scale and group litigations, with perspectives from both members of the judiciary and practitioners. We will look at trends in the market, funding and witnesses (both fact and expert) in multi-party proceedings. In addition, we will also focus on wider skills, including advocacy and witness examination.
Whether you are a class or group action specialist, represent one or more parties in multi-party litigation, or want to develop your advocacy and examination skills this seminar will be relevant to you.
Annual Labour Law Conference – How to deal with employment issues efficiently and to solve disputes in the best interest of the client
Employment relations have become increasingly complicated, with the volume of claims in an employment context (and the delays in resolving those claims) inevitably rising. Moreover, employment claims often involve many other business aspects stretching beyond the individual employment relationship such as protection of trade secrets, compliance issues (internal audits) and debt recovery. The seminar attendees will not only be offered useful insights on resolving employment disputes in a traditional way but also by the means of ADR.
Besides resolving employment disputes, further "hot" topics, such as gender discrimination at the workplace, global mobility, employment implications of whistleblowing regimes and how out of office activities affect the employment will be addressed throughout the conference.
Joint Session with the SCILL Commission
Moreover, the Litigation and Labour Law Commissions have teamed up with the SCILL Commission for an interactive joint session on "Neuroscience". All attendees are invited to join this session, which aims to hone the soft skills required for lawyers when dealing with clients and counterparties not only during negotiations (such as settlement negotiations) but also during commercial and labour disputes
We look forward to seeing you all in Amsterdam from Thursday, 13 October 2022 to Saturday, 15 October 2022, for what promises to be a thrilling event.
---
AIJA Commissions

Labour Law
Litigation
Skills, Career, Innovation, Leadership and Learning (SCILL)

---
---
Become a sponsor
If you would like to receive more information about the sponsorship opportunities for this event, please fill out the form* and we will contact you in the coming days.
* Filling out this form does not obligate you to become a sponsor.
---