ABA-LEL & AIJA Labour Law Commission Joint Webinar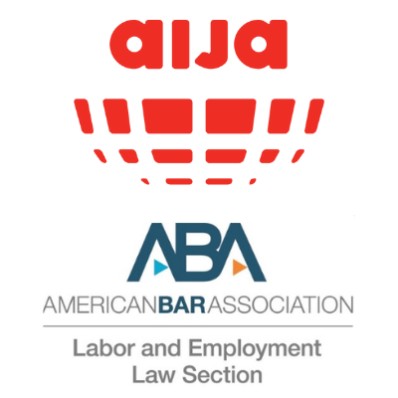 Online
08 June 2022
18:00
- 19:30 CEST
---
AIJA is pleased to partner with the American Bar Association Labour and Employment Law Section to present a new joint webinar taking place on Wednesday, 8 June from 18:00 to 19:30 CEST. This time the theme will centre around "A Global Perspective on Emerging Issues in Labor & Employment Law".
We will delve into some of today's most pressing employment law issues from around the globe. Our panel of international and U.S. lawyers will offer their unique insights into the emerging issues in labor and employment law in various jurisdictions and the evolving questions and challenges affecting the rights and duties of employers and employees in these areas. The panelists will discuss a variety of hot topics such as the challenges of effective diversity, equity and inclusion initiatives, the new American labor movement, implications of the new UAE labor laws, and more.
Following the panel, there will be a 30-minute meet & greet breakout session with small groups that will include a mix of members from AIJA and the ABA.
Don't miss this rare opportunity to network with labor and employment attorneys from around the world.
Speakers:
Hana Al Khatib, Global Advocates, United Arab Emirates
Moira Campbell, Kingsley Napley, United Kingdom
Alyesha Dotson, Littler Mendelson, United States of America
Kate Swearengen, Cohen Weiss and Simon, United States of America
We look forward to seeing you there!
How to join?
This is a free event for AIJA members.
---
AIJA Commissions
---