1st Annual Healthcare and Life Sciences Conference // 10th Annual Antitrust Conference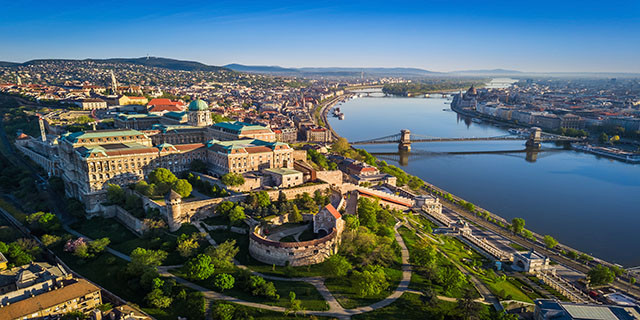 Budapest
27 April
17:00 CEST

- 29 April 2023

14:00 CEST

Add to Outlook / iCal calendar Add to Google calendar
---
Healthy competition: biotech meets law
Join us in Budapest for celebrating two milestones with a joint seminar – the 1st AIJA Annual Healthcare Conference and the 10th AIJA Annual Competition Conference covering top-notch content on the latest trends in the healthcare and antitrust sectors.
Speakers and audience will have the chance to discuss the crossing points between science and law, key developments and issues in antitrust and the healthcare sector, focusing on challenges and opportunities regarding biotech drugs, biosimilars, patent licensing and policy making in order to identify how competition law affects healthcare and life sciences and vice versa.
During the joint and separate sessions, the Healthcare Commission will provide niche content on a variety of topics such as clinical trials, medical apps, patient support programs, product liability, MedTech in the start-up ecosystem and much more, while the Antitrust Commission members will enjoy an exchange of views on market definition, (abuse of) dominance, cartel damages and private enforcement issues, foreign direct investment screening and merger control, and cooperation between competitors.
Participants will also have the chance to delve into how pharmaceutical companies really work and enjoy a hands-on experience at the visitor centre in the HQ of international pharma company Gedeon Richter. As a final touch, the social program will complement the overall experience and will give the participants time and place to reflect on the seminar content, enjoy the local culture, chat and connect.
All of the above is happening in Budapest – one of the most ancient and beautiful cities in Europe situated on the banks of the Danube, combining the two old cities of Buda and Pest, with a rich history and culture, as well as wonderful food and drinks. Join us!
---
AIJA Commissions

Antitrust
Healthcare and Life Sciences
---
Become a sponsor
If you are interested in becoming a sponsor, please fill out the form*.
You can download the sponsorship brochure after submitting this form.
* Filling out this form does not obligate you to become a sponsor.
---