Event Overview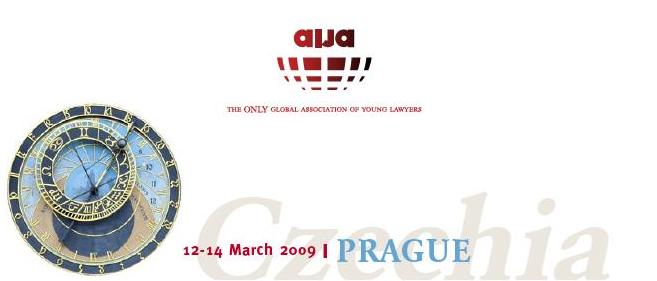 Pharmaceuticals is a varied and complex area of business and legal practitioners need to make sure they keep abreast of all developments in order to advise their clients effectively. This seminar will cover a wide range of highly relevant topics including market access issues, intellectual property, such as patents and parallel trade, antitrust, inter alia the EU's sector enquiry, and litigation. In particular, there will be a session dedicated to legal developments in Central and Eastern European countries.The speakers comprise highly experienced practitioners from private practice, industry and the European Commission, and will discuss the latest developments in their area of expertise, outlining the ways in which these can affect the way we do business in the sector. The speakers will also be holding question and answer sessions. Prague is one of the most beautiful cities in Europe with wonderful architectural examples from all periods of its history. Its historic centre has been included in the Unesco list of World Heritage Sites.
AIJA Commissions involved
International Private Clients and Family Law
Fees & General Info
There are currently no registration fees available.
---
General terms and conditions
By registering you have to accept the general terms and conditions and accept that your registration is considered binding immediately, but participation to the event is possible only after full payment of the registration fee.
Please note that any arrangements related to the participation of the participant in an AIJA event, including but not limited to booking or cancellation of accommodation or flights, as well as respecting the cancellation deadlines indicated in the general terms and conditions, are the sole responsibility of the participant. AIJA shall not be held liable for any expenses the participant may suffer as the result of participant's failure to comply with his/her obligations.
It is recommended for each participant to purchase a cancellation and travel insurance.
Please read the general terms and conditions applicable for AIJA events.
Prepare your stay
Personal Protection
The personal data that you communicate to us shall be processed by the Iternational Association Of Young Lawyers (AIJA), with its registered office at Avenue de Tervueren 231, 1150 Brussels, Belgium (Tel: +32 2 347 33 34 - office@aija.com), in accordance with Act No. 78-17 of January 6, 1978 relating to data, files and freedoms and Regulation No. 2016/679 on data protection, as of its entry into force on May 25, 2018.
Your data will be managed by AIJA's General Services, Events and Accounts Section:
For the purpose of administering your registration for the event and your on-site access to the event;
In order to pay for the selected services - your bank details will be deleted after receipt of your payment;
In order to communicate information messages from AIJA.
To the extent necessary for the execution of their respective tasks, our subcontractors in charge of our seminar organisation, our IT infrastructure, our management, the production and maintenance of our website and extranet, are likely to gain access to your data from time to time. Their servers are located in the European Union.
Data relating to your participation in the event shall be stored for a period of 10 years. We are obliged to archive billing data until the end of the period required for our tax and accounting obligations, i.e. for 7 full tax years.
We shall store your contact information to keep you informed until you ask us to stop. You have the right to access your data and have it corrected if necessary.