Event Overview
This webinar addresses the issues of culture and communication within the context of international business. We will try to understand the relationship between culture and business: we are cultural beings even when doing business with clients and stakeholders.
What is the influence of self-perception and our own cultural values on 
the way we conduct our business
? How can we 
communicate successfully across cultures
? This 60 minute webinar, presented by 
Dr. Iris Varner
, will be beneficial to all lawyers exposed to an international context.
---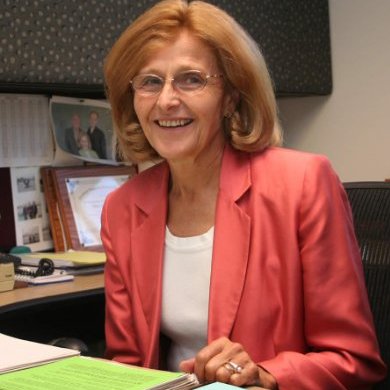 ABOUT THE SPEAKER
Iris I. Varner is Professor Emeritus for International Business at Illinois State University where she was a professor and the Director of the International Business Institute. Varner is a past President of the Association for Business Communication (ABC).  Varner's research interests focus on the interaction between business management, culture, and communication. Varner is co-author of the book, Intercultural Communication in the Global Workplace.
Varner has done research on expatriation, cultural adjustments for successful expatriation, and criteria determining expatriate success. She has also examined the composition of corporate boards in Asia, Europe and North America, focusing on gender representation and international preparedness. Varner is an adjunct professor at the University of Lugano, Switzerland and a visiting professor at the University of Dresden, Germany. In addition, she has given lectures and seminars in New Zealand, Hong Kong, China, Japan, Belgium, France, Russia, and Poland. She serves on the editorial board for the Journal of Business Communication, and the Business Communication Quarterly.
Fees & General Info
There are currently no registration fees available.
---
General terms and conditions
By registering you have to accept the general terms and conditions and accept that your registration is considered binding immediately, but participation to the event is possible only after full payment of the registration fee.
Please note that any arrangements related to the participation of the participant in an AIJA event, including but not limited to booking or cancellation of accommodation or flights, as well as respecting the cancellation deadlines indicated in the general terms and conditions, are the sole responsibility of the participant. AIJA shall not be held liable for any expenses the participant may suffer as the result of participant's failure to comply with his/her obligations.
It is recommended for each participant to purchase a cancellation and travel insurance.
Please read the general terms and conditions applicable for AIJA events.
Personal Protection
The personal data that you communicate to us shall be processed by the Iternational Association Of Young Lawyers (AIJA), with its registered office at Avenue de Tervueren 231, 1150 Brussels, Belgium (Tel: +32 2 347 33 34 - office@aija.com), in accordance with Act No. 78-17 of January 6, 1978 relating to data, files and freedoms and Regulation No. 2016/679 on data protection, as of its entry into force on May 25, 2018.
Your data will be managed by AIJA's General Services, Events and Accounts Section:
For the purpose of administering your registration for the event and your on-site access to the event;
In order to pay for the selected services - your bank details will be deleted after receipt of your payment;
In order to communicate information messages from AIJA.
To the extent necessary for the execution of their respective tasks, our subcontractors in charge of our seminar organisation, our IT infrastructure, our management, the production and maintenance of our website and extranet, are likely to gain access to your data from time to time. Their servers are located in the European Union.
Data relating to your participation in the event shall be stored for a period of 10 years. We are obliged to archive billing data until the end of the period required for our tax and accounting obligations, i.e. for 7 full tax years.
We shall store your contact information to keep you informed until you ask us to stop. You have the right to access your data and have it corrected if necessary.