Event Overview
During this webinar, we will explore and discuss the new trends in performance management and share some innovative ways to put energy back into the process (and people).
Performance management (PM) typically is a key process within HR, being the backbone for many other processes such as training & development, reward management, career development, etc. Developing and implementing PM in a fair and engaging way is not easy at all. Recently, many companies have been reviewing and adapting their people performance approach.
Join us on 7 November 2018 for an interactive webinar with Koen Dewettinck, Professor of HR & Leadership at Vlerick Business School.
About the speaker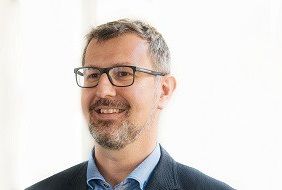 Koen Dewettinck obtained his Master in Organisational Psychology and PhD in Applied Economics at Ghent University. He has been an ICM doctoral fellow and was research fellow at the Weatherhead School of Management, Case Western Reserve University. Currently, he is partner, MBA director and professor of HRM at Vlerick Business School.
His main teaching and research interests are employee motivation, performance management and strategic HRM. He is also director of CEPP, the Centre for Excellence in People Performance, in which he collaborates with public and private companies. As academic director, Koen is also responsible for the EMBA programmes at our Ghent and Leuven campus. He is a frequently asked speaker on HRM, performance management and people management topics, across the globe.
AIJA Commissions involved
Skills, Career, Innovation, Leadership and Learning (SCILL)
Fees & General Info
There are currently no registration fees available.
---
General terms and conditions
By registering you have to accept the general terms and conditions and accept that your registration is considered binding immediately, but participation to the event is possible only after full payment of the registration fee.
Please note that any arrangements related to the participation of the participant in an AIJA event, including but not limited to booking or cancellation of accommodation or flights, as well as respecting the cancellation deadlines indicated in the general terms and conditions, are the sole responsibility of the participant. AIJA shall not be held liable for any expenses the participant may suffer as the result of participant's failure to comply with his/her obligations.
It is recommended for each participant to purchase a cancellation and travel insurance.
Please read the general terms and conditions applicable for AIJA events.
Prepare your stay
Registration is free. A link to the webinar session will be sent only to registered participants the day before the event.
Personal Protection
The personal data that you communicate to us shall be processed by the Iternational Association Of Young Lawyers (AIJA), with its registered office at Avenue de Tervueren 231, 1150 Brussels, Belgium (Tel: +32 2 347 33 34 - office@aija.com), in accordance with Act No. 78-17 of January 6, 1978 relating to data, files and freedoms and Regulation No. 2016/679 on data protection, as of its entry into force on May 25, 2018.
Your data will be managed by AIJA's General Services, Events and Accounts Section:
For the purpose of administering your registration for the event and your on-site access to the event;
In order to pay for the selected services - your bank details will be deleted after receipt of your payment;
In order to communicate information messages from AIJA.
To the extent necessary for the execution of their respective tasks, our subcontractors in charge of our seminar organisation, our IT infrastructure, our management, the production and maintenance of our website and extranet, are likely to gain access to your data from time to time. Their servers are located in the European Union.
Data relating to your participation in the event shall be stored for a period of 10 years. We are obliged to archive billing data until the end of the period required for our tax and accounting obligations, i.e. for 7 full tax years.
We shall store your contact information to keep you informed until you ask us to stop. You have the right to access your data and have it corrected if necessary.