Event Overview
Connect to your MyAIJA account to discover who from your network is attending this event.
Connect
The AIJA Tax Law Commission is excited to announce that Malta has been chosen as the destination for the 2020 AIJA annual tax conference entitled "Keeping up with the tech in taxation – Is technology a friend or foe for taxpayers and tax practitioners?" taking place from 5th to 7th March.
Positioned in the middle of the Mediterranean Sea, Malta has historically been of strategic importance to various kingdoms and empires, and has for centuries been culturally diverse. After its independence from Britain in 1964, the island sought to reinvent itself as a commercial and financial services hub. More recently the island became a pioneer jurisdiction in the AI, Blockchain and Fintech space, enacting ground-breaking regulatory regimes and fiscal incentives designed to incentivise such industries as well as incorporating such technologies in its national development strategy.
Technological developments will be the common theme of seminar sessions covering different topics such as the use of Big Data and AI in tax practice and tax administration, the impact of technology on taxpayer privacy and the role of tax practitioners. As well as the taxation of cryptocurrencies and blockchain in addition to the latest developments in the taxation of the digital economy.
Participants will have the opportunity to interact with representatives from tax authorities as well as experienced tax and legal professionals in the various panels and round-tables whereas technology experts will help us demystify some of the unfamiliar technical concepts.
The conference will be held at the Malta Hilton situated in the mundane area of St. Julian's, just 15 minutes away from the UNESCO world heritage capital city, Valletta. Besides enjoying the exceptional conference venue, participants will also have the chance to discover Maltese cuisine and culture in the historic centres of Valletta and Mdina.
We look forward to welcoming you in Malta!
Annual tax conference
18:00 - 19:30
Address: Portomaso, St. Julians, Malta
19:30 - 20:30
Welcome cocktail at the Quarterdeck Bar (Hilton Hotel)
21:00
Address: Portomaso Marina, STJ4011 St Julians
Not included in the registration fee, payable upon registration
08:00 - 09:00
Address: Portomaso, St. Julians, Malta
09:00 - 09:15
Introduction to the Seminar by AIJA President
09:15 - 10:30
Gege GATT
, CEO EBO, technology entrepreneur and lawyer, Malta
Malta: a technology hub (35 min)
Ian GAUCI
, Partner, GTG Advocates, Malta
11:00 - 12:00
Moderator:
Barry Mcgettrick
, Matheson, Ireland
Speakers:

Tomasz Rysiak
, Magnusson, Poland
Rachel Dress
, Racine, France
Michelle Wiesner-Lameth
, Rosinus Partner, Germany
12:00 - 13:00
Moderator:
Gertjan Verachtert
, Sansen International, Belgium
Speakers:

Marco Masi
, Facchini Rossi Michelutti, Italy
Eva Stadler
, Wolf Theiss, Austria
Catarina Belim
, Belim Services, Portugal
Michael Gauci
, Corrieri Cilia, Malta
14:00 - 15:00
Moderator:
David Areias
, Areias Advogados, Portugal
Speakers:

Clemens Willvonseder,
Binder Grösswang Rechtsanwälte, Austria
Jose Rubens Scharlack
, Scharlack Advogados, Brazil
Kirsten Debono Huskinson
, Camilleri Preziosi, Malta
15:00 - 16:00
Moderator:
James Bromley
, Farrer & Co, United Kingdom
Speakers:

Marc Buchmann
, Fischer Ramp, Switzerland
Manuela Martin Monzon
, Cuatrecasas, Spain
Alexandra Ologu
, Monolit Legal & Tax, Romania
20:30
Address: Mediterranean Conference Centre, Triq l-Isptar, VLT 1645, Valletta
09:00 - 10:30
Moderator:
Alessandro Foti
, De Berti Jacchia, Italy
Speakers:
Anna Sidorova
, Bonnard Lawson,Switzerland
Inga Zillmer
, Zillmer Steuerrecht, Germany
Esteban Aguirre Saravia
, Aguirre Saravia & Gebhardt, Argentina
Nicolas Duboille
, Sumerson, France
11:00 - 12:30
1) Social Media
Moderator:
Madeline Gowlett
, Travers Smith, United Kingdom
Speakers:
Fabienne Limacher,
Walder Wyss, Switzerland
Alberto Brazzalotto
, Maisto, Italy
Rui Cabrita
, Solegal, France
2) Sharing economy
Moderator:
Jose Eduardo Aguilar Shea
, Squire Patton Boggs, Spain
Speakers:

Coralie Dedieu
, Algance, France
Peter van Velthoven
, Van Doorne, Netherlands
Arne Riis
, BDO Statsautoriseret revisionsaktieselskab, Denmark
14:30 - 17:30
Not included in the registration fee, payable upon registration
Departure by bus from the hotel at 14:30 and return after dinner
19:30
Address: Misraħ il-Kunsill, Mdina, Malta
Not included in the registration fee, payable locally
Fees & General Info
There are currently no registration fees available.
---
General terms and conditions
By registering you have to accept the general terms and conditions and accept that your registration is considered binding immediately, but participation to the event is possible only after full payment of the registration fee.
Please note that any arrangements related to the participation of the participant in an AIJA event, including but not limited to booking or cancellation of accommodation or flights, as well as respecting the cancellation deadlines indicated in the general terms and conditions, are the sole responsibility of the participant. AIJA shall not be held liable for any expenses the participant may suffer as the result of participant's failure to comply with his/her obligations.
It is recommended for each participant to purchase a cancellation and travel insurance.
Please read the general terms and conditions applicable for AIJA events.
Prepare your stay
Accommodation
Seminar Venue: Hilton Malta
Address: Portomaso, St. Julians, Malta
AIJA rate is not available anymore, please contact the hotel directly to check for potential availability.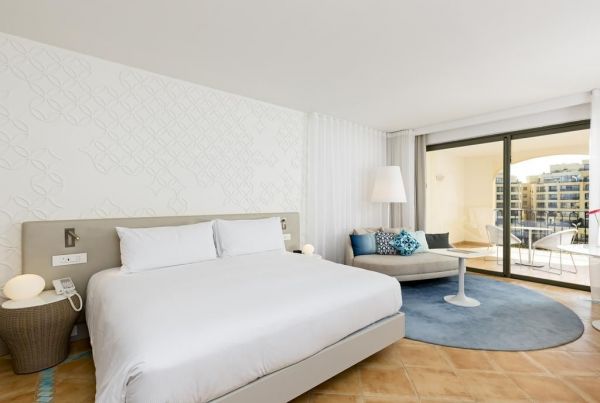 AIJA Registration Cancellation Policy
Up to 6 weeks before the event: Refund of 100% of the registration fees paid
deducted by an administrative fee of 50 EUR
Up to 2 weeks before the event: Refund of 50% of the registration fee paid
deducted by an administrative fee of 50 EUR
Less than 2 week before the event: No refund
Personal Protection
The personal data that you communicate to us shall be processed by the Iternational Association Of Young Lawyers (AIJA), with its registered office at Avenue de Tervueren 231, 1150 Brussels, Belgium (Tel: +32 2 347 33 34 - office@aija.com), in accordance with Act No. 78-17 of January 6, 1978 relating to data, files and freedoms and Regulation No. 2016/679 on data protection, as of its entry into force on May 25, 2018.
Your data will be managed by AIJA's General Services, Events and Accounts Section:
For the purpose of administering your registration for the event and your on-site access to the event;
In order to pay for the selected services - your bank details will be deleted after receipt of your payment;
In order to communicate information messages from AIJA.
To the extent necessary for the execution of their respective tasks, our subcontractors in charge of our seminar organisation, our IT infrastructure, our management, the production and maintenance of our website and extranet, are likely to gain access to your data from time to time. Their servers are located in the European Union.
Data relating to your participation in the event shall be stored for a period of 10 years. We are obliged to archive billing data until the end of the period required for our tax and accounting obligations, i.e. for 7 full tax years.
We shall store your contact information to keep you informed until you ask us to stop. You have the right to access your data and have it corrected if necessary.