Event Overview
Connect to your MyAIJA account to discover who from your network is attending this event.
Connect
Event Sold Out!



We're sorry, the event that you are interested in buying tickets for is sold out. Please write us an email at office@aija.org to find out about possible last-minute open slots in case of any cancellations. Thank you for your understanding

To end a spectacular 2019 full of memorable AIJA events and moments, join us in Brussels for our annual Christmas dinner.

This year, AIJA takes you to the Atomium. As a unique creation in the history of architecture and emblematic vestige of the World fair in Brussels (Expo 58), the Atomium is today the most popular tourist attraction of Europe's Capital. The Atomium was constructed for the first post-war universal world exhibition (Expo 58) The nine spheres represent an iron crystal magnified 165 billion times.

Date & time: Friday, 13 December 2019 at 19.30

Dinner venue: Atomium Panoramic Restaurant: Delicium 58 - Place de l'Atomium 1 - Atomiumplein 1, 1020 Brussels, Belgium

Ticket price: 98€ (including bubbles, 3-course menu, organic wine package, amazing view, sparkly atmosphere & 21% VAT) - Number of seats limited

Dress code: Shine with a touch of silver or glitter!

We look forward to seeing you there!

Best wishes,

The AIJA Team
Fees & General Info
There are currently no registration fees available.
---
General terms and conditions
By registering you have to accept the general terms and conditions and accept that your registration is considered binding immediately, but participation to the event is possible only after full payment of the registration fee.
Please note that any arrangements related to the participation of the participant in an AIJA event, including but not limited to booking or cancellation of accommodation or flights, as well as respecting the cancellation deadlines indicated in the general terms and conditions, are the sole responsibility of the participant. AIJA shall not be held liable for any expenses the participant may suffer as the result of participant's failure to comply with his/her obligations.
It is recommended for each participant to purchase a cancellation and travel insurance.
Please read the general terms and conditions applicable for AIJA events.
Prepare your stay
Accommodation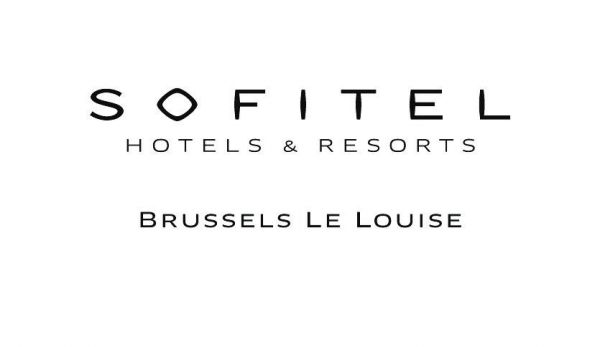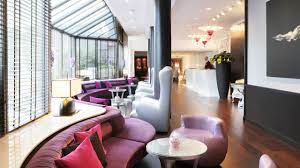 Preferential rates have been negotiated at the Sofitel Brussels Le Louise for AIJA Participants.
'Ideally located on the prestigious Louise district, Sofitel Brussels Le Louise combines the charm of Brussels and the French 'art de vivre'. Through its decor, the hotel pays tribute to the capital's history and celebrates Belgian surrealism. Its unique location, close to designer boutiques and art deco mansions make it a popular and appreciated stopover.'
Classic Room (single occupancy): 135 € per night incl. free Wi-Fi , buffet breakfast & VAT + City Tax of 4.25 EUR per room per night)
Classic Room (double occupancy): 155 € per night incl. free Wi-Fi , buffet breakfast & VAT + City Tax of 4.25 EUR per room per night
The Sofitel is located at the Louise/Louiza metro station on the line 6 which directly goes to the Atomium for the dinner (Heysel stop / direction Koning Boudewijn / Roi Baudouin).
To book your accommodation at the Sofitel Brussels Le Louise, please return the attached Booking Form to H1071-RE1@sofitel.com ASAP. Reservations will be accepted on a first come first served basis and subject to hotel availability.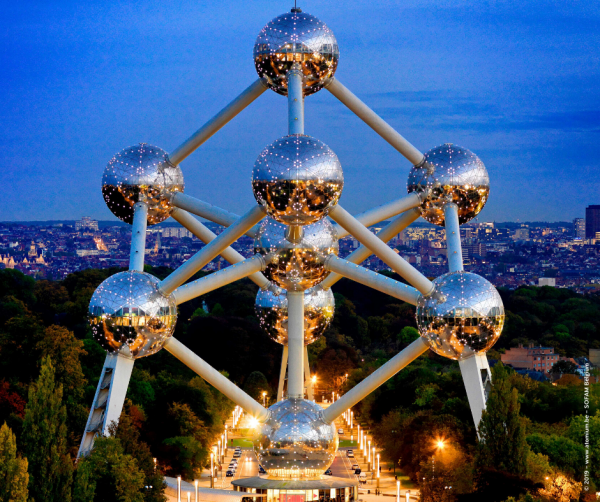 © 2019 – www.atomium.be – SOFAM Belgium
Directions to the Atomium
Access by metro
From Brussels south station / Brussel Zuid / Gare du Midi or Louise/Louiza station:
• take line 6 in the direction of Koning Boudewijn / Roi Baudouin
• get off at Heizel / Heysel station
Information & prices: www.stib-mivb.be
Access by rental bike [Villo!]
Be green et and reach the Atomium [station 281] with Villo!
Information & prices: www.villo.be
Access by car
The Atomium does not have private or guarded parking facilities. The parking around the Atomium are public and are not guarded. For that reason, visitors are recommended to observe the most basic caution when parking their vehicles by making sure to lock them and not to leave any visible objects behind.
From 1 January 2018, the Brussels Capital Region became a low emissions zone (LEZ). If you have come by car or van, check whether your vehicle is allowed to drive within the LEZ. If you do not meet the conditions, please check for park and ride facilities on the outskirts of Brussels and alternatives to the car. Thank you for contributing to the regional effort to improve air quality!
Information: http://lez.brussels
Personal Protection
The personal data that you communicate to us shall be processed by the Iternational Association Of Young Lawyers (AIJA), with its registered office at Avenue de Tervueren 231, 1150 Brussels, Belgium (Tel: +32 2 347 33 34 - office@aija.com), in accordance with Act No. 78-17 of January 6, 1978 relating to data, files and freedoms and Regulation No. 2016/679 on data protection, as of its entry into force on May 25, 2018.
Your data will be managed by AIJA's General Services, Events and Accounts Section:
For the purpose of administering your registration for the event and your on-site access to the event;
In order to pay for the selected services - your bank details will be deleted after receipt of your payment;
In order to communicate information messages from AIJA.
To the extent necessary for the execution of their respective tasks, our subcontractors in charge of our seminar organisation, our IT infrastructure, our management, the production and maintenance of our website and extranet, are likely to gain access to your data from time to time. Their servers are located in the European Union.
Data relating to your participation in the event shall be stored for a period of 10 years. We are obliged to archive billing data until the end of the period required for our tax and accounting obligations, i.e. for 7 full tax years.
We shall store your contact information to keep you informed until you ask us to stop. You have the right to access your data and have it corrected if necessary.