Event Overview
Connect to your MyAIJA account to discover who from your network is attending this event.
Connect
We kindly welcome you to join AIJA's Arbitration Commission Day, which will take place on 3 November 2020.
The overall topic of our academic programme is "In need for speed in challenging times – interim relief and expedited resolution of disputes in international arbitration".
This is a great opportunity to gather new insights into this trending topic from an international perspective and meet and exchange ideas with arbitration lawyers across the globe.
The Arbitration Commission Day will begin with a welcome and introduction from the AIJA President, the Organising Committee and the Commission Officers at 12:45 CET. This will be followed by three academic sessions with a diverse range of panelists from across multiple jurisdictions:
Interim relief by emergency arbitrators and arbitral tribunals

– towards a common practice or anarchy?

Expedited proceedings, summary procedure, preliminary views by the tribunal and other tools for expedited resolution of disputes

– what is it that really works?

How about enforcement

– is it an issue and does it matter?
These sessions will be followed by an Arbitration Commission meeting and a speed networking social event.
The social event will be a chance to reconnect with your fellow AIJA colleagues and introduce yourself to new members. The session is designed to enable you to meet as many new participants as possible, while enjoying a drink and sharing ideas.
We look forward to seeing you soon!
For more details on the schedule and the speakers, please follow the programme section of this page which will be updated in the following days.
Please fill in this form if you want to attend any part of our social programme.
Organising Committee
Silvia Dahlberg, Advokatfirman Vinge KB, Sweden
Dirk Wiegandt, Hanefeld, Germany
Jacopo Piemonte, De Berti Jacchia, Italy
Hannah Fry, 3 Hare Court Chambers, United Kingdom
All academic sessions are recorded and shared in the Resource Centre the week after the events.
This event takes place during: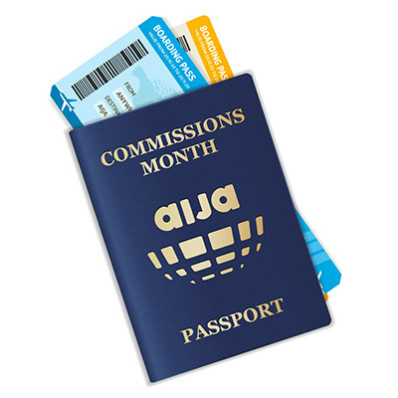 AIJA Commissions Month
20 October - 20 November 2020
Programme - Arbitration Commission Day
12:45 - 13:00
Welcome and introduction from the AIJA President, the Organising Committee and the Commission Officers
13:00 - 14:00
This first session will focus on how interim relief by emergency arbitrators and arbitral tribunals works in practice. The panel will discuss their different experiences and views of emergency arbitration proceedings and interim relief. In particular, the panel will explore what types of interim relief can be granted by arbitral tribunals and emergency arbitrators; the advantages and disadvantages of requesting a separate emergency arbitration compared to requesting interim relief by the tribunal; and what criteria are, or should be, applied to determine such applications.
Moderator
:
Silvia DAHLBERG
, Vinge, Partner (Göteborg, Sweden)
Speakers
:
Simon BATIFORT

, Curtis, Mallet-Prevost, Colt & Mosle LLP, Partner (New York, USA)

Cinzia CATELLI

, Bär & Kärrer in Zurich, Senior Associate (Switzerland)

Christoffer COELLO HEDBERG

, the Arbitration Institute of the Stockholm Chamber of Commerce (SCC), Legal Counsel (Stockholm, Sweden)

Gustav FLECKE-GIAMMARCO

, Seven Summits Arbitration, Partner (Munich, Germany)
14:30 - 15:30
The second session will focus on the different tools for expedited resolution of disputes in arbitration. In particular, the panel will explore the different tools which exist under various arbitral rules and legal cultures, such as expedited/fast-track rules, summary procedure, early dismissal and preliminary views; and how commonly and in which situations such tools have been used. Further, the panel will assess the different tools' speed and effectiveness; effects on due process; and the key differences to ordinary proceedings. Finally, in the current reality of the pandemic, the panel will discuss the use of virtual hearings and their ability for timely and early resolution of disputes.
Moderator
:
Jacopo PIEMONTE
, De Berti Jacchia, Associate (Milan, Italy)
Speakers:
Iuliana IANCU

, Hanotiau & Van Den Berg, Partner (Bruxelles, Belgium)

Eric FRANCO

, Engie, Global Expert Disputes / General Counsel (Lima, Perú)

Flore POLONI

, Signature Litigation, Partner (Paris, France)

Santtu TURUNEN

, the Finland Arbitration Institute (FAI), Secretary General (Helsinki, Finland)
16:00 - 17:00
The third session will focus on enforcement. As emergency arbitrator proceedings have become more prevalent, concerns about the enforceability of decisions rendered by emergency arbitrators have given rise to some debate. Enforceability concerns have primarily been voiced with a view to the status of the emergency arbitrator, the interim nature of their decisions, as well as the form of the decisions. For other reasons, enforceability concerns have also been expressed with regard to awards resulting from expedited proceedings. But are these concerns really justified? And even if there is an issue, does it really matter in practice?
Moderator
:
Dirk WIEGANDT
, HANEFELD, Associate (Hamburg, Germany)
Speakers:
Lisa BEISTEINER

, Zeiler Floyd Zadkovich, Partner (Vienna, Austria)

Monica CHONG Wan Yee

, WongPartnership, Partner (Singapore, Singapore)

Giulio PALERMO

, Archipel, Partner (Geneva, Switzerland)

Eric DECKER

, Bilfinger SE, Legal Director (Oberhausen, Germany)
17:15 - 17:45
Arbitration Commission meeting
Fees & General Info
There are currently no registration fees available.
---
General terms and conditions
By registering you have to accept the general terms and conditions and accept that your registration is considered binding immediately, but participation to the event is possible only after full payment of the registration fee.
Please note that any arrangements related to the participation of the participant in an AIJA event, including but not limited to booking or cancellation of accommodation or flights, as well as respecting the cancellation deadlines indicated in the general terms and conditions, are the sole responsibility of the participant. AIJA shall not be held liable for any expenses the participant may suffer as the result of participant's failure to comply with his/her obligations.
It is recommended for each participant to purchase a cancellation and travel insurance.
Please note that in-house counsel registrations are subject to review and confirmation by AIJA. AIJA considers in-house counsel professionals who hold a university degree in law allowing access to a bar association and practicing law as an in-house counsel in private, public, or non-profit companies, institutions or organisations. Please note that in-house counsel who are at the same time active as fee-earning lawyers or consultants are not eligible to the discounted in-house counsel fee.
Please read the general terms and conditions applicable for AIJA events.
Personal Protection
The personal data that you communicate to us shall be processed by the Iternational Association Of Young Lawyers (AIJA), with its registered office at Avenue de Tervueren 231, 1150 Brussels, Belgium (Tel: +32 2 347 33 34 - office@aija.com), in accordance with Act No. 78-17 of January 6, 1978 relating to data, files and freedoms and Regulation No. 2016/679 on data protection, as of its entry into force on May 25, 2018.
Your data will be managed by AIJA's General Services, Events and Accounts Section:
For the purpose of administering your registration for the event and your on-site access to the event;
In order to pay for the selected services - your bank details will be deleted after receipt of your payment;
In order to communicate information messages from AIJA.
To the extent necessary for the execution of their respective tasks, our subcontractors in charge of our seminar organisation, our IT infrastructure, our management, the production and maintenance of our website and extranet, are likely to gain access to your data from time to time. Their servers are located in the European Union.
Data relating to your participation in the event shall be stored for a period of 10 years. We are obliged to archive billing data until the end of the period required for our tax and accounting obligations, i.e. for 7 full tax years.
We shall store your contact information to keep you informed until you ask us to stop. You have the right to access your data and have it corrected if necessary.