Event Overview
Connect to your MyAIJA account to discover who from your network is attending this event.
Connect
Join AIJA's Commission Month and participate in the Commission Day organised by the Public Procurement interest group on 10 November 2020 – an event devoted entirely to hot topics in public procurement! With these series of sessions, we would like to introduce public procurement issues to AIJA's agenda, as they are of increasing importance for the business community worldwide:

We will discuss the

pitfalls in joint bidding for public contracts

, using a consortium or other similar arrangements (relying on the capacity of the so-called third parties or subcontracting). Are these common business structures becoming risky from the competition point of view? Is it a better procurement strategy to create a consortium or are other alternative structures a better option? Are the changes on the consortium level permitted at the performance stage? We will try to answer these and other questions in a very practical and comprehensive manner, allowing for discussion.

Furthermore,

we will dive into exclusions and debarments from public procurement procedures, their long-term consequences for contractors and the market and the way to mitigate those risks

. What is more, we will comment on the proposal of the European Commission announced in June this year to introduce a new exclusion ground based on state aid from the so-called third countries (non-compliant with the Treaty rules) received by the contractors competing for European public contracts.
Come and join our effort to building this new and exciting Commission aimed at connecting anyone interested in any form of public procurement, be it by States or multinational organizations such as multilateral development banks!
We are looking forward to meeting old and new friends in the course of speed networking and our own interest group meeting.
More information on the speakers and the schedule in the programme section of this page.
Please fill in this form if you want to attend any part of our social programme.
Organising Committee
Katarzyna Kuzma, Domanski Zakrzewski Palinka sp.k., Poland
Christopher Wolters, Blomstein Part mbB, Germany
Martin Rauber, Eversheds Sutherland Ltd., Switzerland

Tinneke Huyghe, Advocatenkantoor De Coninck, Belgium
All academic sessions are recorded and shared in the Resource Centre the week after the events.
This event takes place during: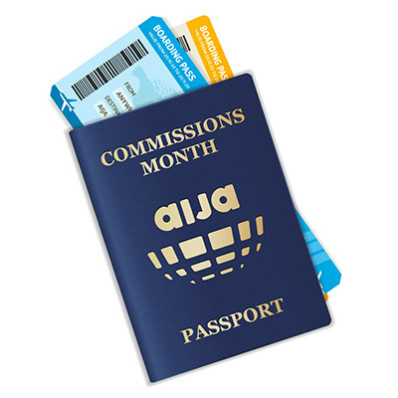 AIJA Commissions Month
20 October - 20 November 2020
Programme - Public Procurement Law Day
12:50 - 13:00
François Barré
, Azam-Darley et Associés, France
13:00 - 14:00
Joint bidding in public procurement procedures (usually in the form of consortia or via subcontracting) is a very common business practice all over the world. There are numerous business and legal reasons for which contractors may wish to join forces. However, in the context of public procurement, parties should not enter into such an agreement, without any prior reflection about the legal and operational consequences of competing for a public contract jointly.
During our webinar, we will discuss the challenges related to the joint bidding:
How can the structure of cooperation influence the chances of being awarded a public contract?
What are the legal limitations on joint bidding and how can one distinguish legal forms of cooperation from illegal ones that distort competition?
Speakers
:
Martin Rauber

, Eversheds Sutherland Ltd, Switzerland

Katarzyna Kuźma,

Domanski Zakrzewski Palinka sp.k., Poland
14:15 - 14:45
Take the chance to meet new friends! This quick session is especially for those of you that are interested in Public Procurement law and AIJA. Find out, who else shares your passions and get to know them outside the framework of our meetings!
It will be lots of fun to meet each other in person at the next public procurement law seminar.
Register here:
https://bit.ly/2Ji5k29
15:00 - 16:00
Exclusion and Debarment is one of the both hot and everlasting topics of public procurement. Almost every public procurement regime enables contracting authorities to exclude a company from a specific procurement procedure (exclusion) or any procurement procedure for a certain amount of time (debarment) if an exclusion ground (particularly, but not limited to any form of misconduct) is fulfilled.
In our webinar, we would like to discuss the most common exclusion grounds and under which conditions they can/will lead to an exclusion or debarment of the respective company. As a special treat, we have invited the European Commission to give insights on their recent efforts to enable the exclusion of non-EU companies from procurement procedures that receive subsidies from their home country.
Speakers
:
Tinneke Huyghe,

Advocatenkantoor De Coninck, Belgium

Christopher Wolters,

Blomstein Part mbB, Germany

Caspar Ebrecht,

Legal and Policy Officer, DG for Internal Market, Industry, Entrepreneurship and SMEs, G.1 Public Procurement Stragegy, European Commission
16:15 - 16:45
Come and join our effort in creating a new AIJA Commission. Find out who is already involved and what's the plan for the future. We have already plenty interesting events that only wait for your enthusiasm and input: as speaker or as member of the OC.
Fees & General Info
There are currently no registration fees available.
---
General terms and conditions
By registering you have to accept the general terms and conditions and accept that your registration is considered binding immediately, but participation to the event is possible only after full payment of the registration fee.
Please note that any arrangements related to the participation of the participant in an AIJA event, including but not limited to booking or cancellation of accommodation or flights, as well as respecting the cancellation deadlines indicated in the general terms and conditions, are the sole responsibility of the participant. AIJA shall not be held liable for any expenses the participant may suffer as the result of participant's failure to comply with his/her obligations.
It is recommended for each participant to purchase a cancellation and travel insurance.
Please read the general terms and conditions applicable for AIJA events.
Personal Protection
The personal data that you communicate to us shall be processed by the Iternational Association Of Young Lawyers (AIJA), with its registered office at Avenue de Tervueren 231, 1150 Brussels, Belgium (Tel: +32 2 347 33 34 - office@aija.com), in accordance with Act No. 78-17 of January 6, 1978 relating to data, files and freedoms and Regulation No. 2016/679 on data protection, as of its entry into force on May 25, 2018.
Your data will be managed by AIJA's General Services, Events and Accounts Section:
For the purpose of administering your registration for the event and your on-site access to the event;
In order to pay for the selected services - your bank details will be deleted after receipt of your payment;
In order to communicate information messages from AIJA.
To the extent necessary for the execution of their respective tasks, our subcontractors in charge of our seminar organisation, our IT infrastructure, our management, the production and maintenance of our website and extranet, are likely to gain access to your data from time to time. Their servers are located in the European Union.
Data relating to your participation in the event shall be stored for a period of 10 years. We are obliged to archive billing data until the end of the period required for our tax and accounting obligations, i.e. for 7 full tax years.
We shall store your contact information to keep you informed until you ask us to stop. You have the right to access your data and have it corrected if necessary.