Event Overview
Connect to your MyAIJA account to discover who from your network is attending this event.
Connect
Following AIJA's first Virtual Congress, Healthcare and Life Sciences Commission is very pleased to host a virtual gathering for all of you interested and involved in healthcare and life sciences matters and also for those who are willing to get involved.
The common thread of our academic programme will be:
Healthcare: future trends, possibilities, and legal challenges. From smart gadgets, 3D printing to cannabinoids.
The main sessions of the day will be:
Run for the vaccine: has the pandemic changed the rules of the game?

This panel will be held jointly with

IP/TMT Commission

Future medicine: from possibilities to legal challenges
We will also arrange virtual meetings and coffee breaks in between sessions for the participant to exchange their views, experiences and opinion on the matters discussed during the main panels.
We will then close this Commissions Month Event with a virtual drink for all the participants to join!
Looking forward to seeing you all connect during our Healthcare Commission Day!
More information about the schedule and the speakers can be found under the programme section of this page.
Organising Committee
Edvinas Meskys, Lietuvos jaunuju advokatu asociacija
Giorgia Massaro, Studio LegLegal
Krzysztof Pawlak, Schoenherr Stangl sp.k.
All academic sessions are recorded and shared in the Resource Centre the week after the events.
This event takes place during: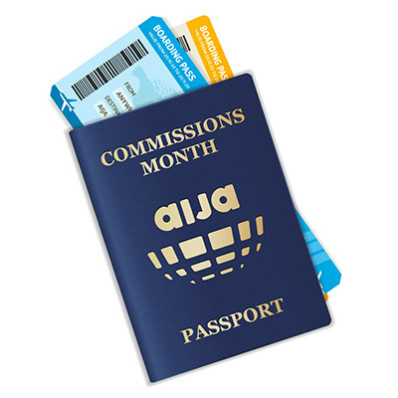 AIJA Commissions Month
20 October - 20 November 2020
Programme - Healthcare and Life Sciences Commission Day
12:50 - 13:00
Welcome Address by the AIJA President
13:00 - 14:00
This join session, hosted by the Healthcare and Life Sciences and the IP/TMT commissions, will discuss how the Covid-19 pandemic and the urgent need for a cure may or may not have altered some of the legal processes linked to the introduction and the protection of new pharmaceuticals.
In particular, we will look at the relevant regulatory requirements, as well as the protection of respective IP rights, discussing questions such as:
Does the current regulatory framework provide for a sufficient balance between the inventor's right to cover its expenses and public safety/human rights for a quick treatment?
If a vaccine is found – does the winner take it all, or can the public (incl. his competitors) benefit from / participate in his research results, e.g. under the trade secrets directive or by way of compulsory licenses
How to properly define the conditions, which would allow deviation from standard protection of IP rights holder - pandemic, extreme situation, situation of emergency, local / regional / EU / international situation, etc.?

Moderator
:
Claudia Zeri,
the Netherlands
Speakers
:
Axel Munier

, France

Alessandro Romaioli

, Italy

Craig Tucker

, United States of America

Iliyana Sirakova

, Austria
14:15 - 14:45
Discussion and comments relating to the Webinar "Run for the vaccine: has the pandemic changed the rules of the game?"
15:00 - 16:30
The session will focus on innovation in medicine.
We will deal with 3D printing, hemp-derived products, at-home healthcare diagnostic devices and innovative personalize treatment and we will discuss matters such as
Current regulations, gaps and difficulties: what could happen?
Possible outcome relating to the use of such innovations in medicine: misuse and patients' safety;
Possible issues when defining the liability:
Should we raise the liability question for the inventors of the equipment, which was used for producing the medicine or diagnosing the disease;
Should there be any liability of the patent, who decided to 3D print the medicine instead of buying from the pharmacy;
Who would be responsible, if the patent would use 3rd party software or device for producing the licensed drug.
Moderator
:
dr. Edvinas Meškys
, expert attorney at "Ellex Valiunas", AIJA's National Representative for Lithuania and President of Lithuanian Young Bar Association.
Speakers
:
Jacqueline Mulryne

, Life sciences regulatory and litigation Partner at Arnold & Porter Kaye Scholer LLP, Trustee, United Kingdom;

Rūta Pumputienė

, the Head of Local American Working Group, a world-known name of an informal pharma industry platform representing the voice and opinion on various issues, attorney-at-law and founding Partner at Ruta Pumputiene Law Firm, Lithuania;

Giorgia Massaro

, Partner at LegLegal Law Firm & Organisation Committee member of Healthcare Commission Day, Italy;

Gabija Grigalauskaitė

, Attorney / Senior Associate at NJORD law firm & ex Compliance Officer at Mimi Hearing Technologies in Berlin, Lithuania.
Fees & General Info
There are currently no registration fees available.
---
General terms and conditions
By registering you have to accept the general terms and conditions and accept that your registration is considered binding immediately, but participation to the event is possible only after full payment of the registration fee.
Please note that any arrangements related to the participation of the participant in an AIJA event, including but not limited to booking or cancellation of accommodation or flights, as well as respecting the cancellation deadlines indicated in the general terms and conditions, are the sole responsibility of the participant. AIJA shall not be held liable for any expenses the participant may suffer as the result of participant's failure to comply with his/her obligations.
It is recommended for each participant to purchase a cancellation and travel insurance.
Please read the general terms and conditions applicable for AIJA events.
Personal Protection
The personal data that you communicate to us shall be processed by the Iternational Association Of Young Lawyers (AIJA), with its registered office at Avenue de Tervueren 231, 1150 Brussels, Belgium (Tel: +32 2 347 33 34 - office@aija.com), in accordance with Act No. 78-17 of January 6, 1978 relating to data, files and freedoms and Regulation No. 2016/679 on data protection, as of its entry into force on May 25, 2018.
Your data will be managed by AIJA's General Services, Events and Accounts Section:
For the purpose of administering your registration for the event and your on-site access to the event;
In order to pay for the selected services - your bank details will be deleted after receipt of your payment;
In order to communicate information messages from AIJA.
To the extent necessary for the execution of their respective tasks, our subcontractors in charge of our seminar organisation, our IT infrastructure, our management, the production and maintenance of our website and extranet, are likely to gain access to your data from time to time. Their servers are located in the European Union.
Data relating to your participation in the event shall be stored for a period of 10 years. We are obliged to archive billing data until the end of the period required for our tax and accounting obligations, i.e. for 7 full tax years.
We shall store your contact information to keep you informed until you ask us to stop. You have the right to access your data and have it corrected if necessary.