Event Overview
Connect to your MyAIJA account to discover who from your network is attending this event.
Connect
Cyber-crime has no national boundaries. It continues to rise in scale and complexity wreaking indescribable damage on businesses and individuals, and costing economies billions annually. Likewise, the theft of cryptoassets, cryptoasset scams, and the use of cryptocurrencies to conceal assets is growing rapidly; the Wall Street Journal reported this year that cryptocurrency Ponzi schemes and other frauds involving cryptocurrencies defrauded people of more than US$4 billion in 2019. That was more than 2017 and 2018 combined.
The Commercial Fraud Commission is therefore pleased to bring you two exciting sessions on these subjects:
Session one will focus on criminal aspects of hacking and cyber-crime such as: jurisdiction of criminal authorities for prosecution, enforcement of interim measures or sanctions / international mutual assistance, new cyber-fraud schemes (also COVID-related) and new offenses. We are pleased to welcome Oliver Crofton of Marclay Associates (a cyber security firm specialising in the protection of organisations against cyber-attack) as guest speaker.
Session two will focus on tracing and recovering crypto-assets, including looking at methods and case studies. We look forward to welcoming Marlon Pinto of Another Day (a specialist intelligence and investigations firm with experience in tracing crypto-assets) as guest speaker.
The Commercial Fraud Commission Day will conclude with an exciting social event – each participating member will have three minutes to tell us about something (non-legal) that they love or that they are passionate about; this could be why penne is the best form of pasta, your proof that aliens exist, or the benefits of yoga (with demonstrations) …. anything! This is your chance to be creative! Powerpoint or other visual presentations are encouraged but not essential. This will be followed by drinks and conversation.
We look forward to seeing you on our Commission Day!
More information about the speakers and schedule can be found under the programme section of this page.
All academic sessions are recorded and shared in the Resource Centre the week after the events.
This event takes place during: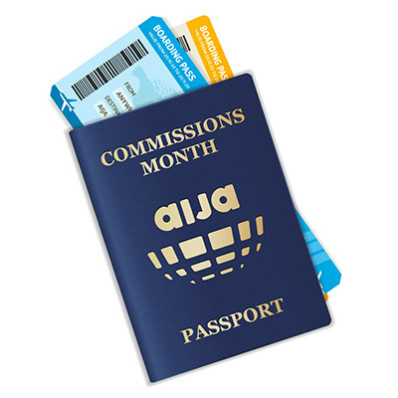 AIJA Commissions Month
20 October - 20 November 2020
Programme - Commercial Fraud Commission Day
13:50 - 14:00
François Barré
, Azam-Darley et Associés, France & AIJA President 2020/2021
Adam Flack
, Lipman Karas LLP, UK
14:00 - 15:00
This session will focus on the hacking, the psychology of hacking, and cybercrime more generally. Our panel will be specifically focusing on the difficulties in pursuing perpetrators across multiple jurisdictions exploring what tools law enforcement use currently to tackle this problem (i.e. extensions of jurisdiction; MLA; interim measures; sanctions; extradition etc.), and whether there are any tools on the horizon that might better equip law enforcement to fight this superior threat (e.g. new cyber-fraud schemes and new offences around the world).
We are pleased to welcome Oliver Crofton of Marclay Associates (a cyber security firm specialising in the protection of organisations against cyber-attack) as guest speaker.
Moderator
:
Max Mailliet
, Etude Max Mailliet, Luxembourg
Guest Speaker
:
Oliver Crofton
, Marclay Associates, UK (Cyber Security Expert)
Panellists
:
Charlotte Glaser

, Cadwalader, Wickersham & Taft LLP, UK

Jacopo Piemonte

, De Berti Jacchia Franchini Forlani Studio Legale, Italy

Greg Payne

, Payne Clermont Velasco, Hong Kong
16:00 - 16:45
This session will consider some of the key technical issues (myths and reality) that crypto-assets present in the context of fraud and how those technical issues impact on legal rights and remedies. The session will assume a very basic understanding of crypto-assets and distributed ledger technology and will aim to lead the audience to the next level. A clear understanding of the technology is a critical starting point for any proper analysis of the fundamental legal issues that fraud lawyers in any jurisdiction will have to grapple with, such as governing law, the legal nature of crypto-assets and available remedies.
We are pleased to welcome Marlon Pinto, a director at Another Day who specialises in corporate investigations and crisis response, and Alexander Amann, Attorney at Law in Liechtenstein and Zurich. Marlon will provide his professional insights on the technical issues and Alexander will use the example of the recent Liechtenstein Blockchain Act to highlight some of the key legal issues that will arise in any jurisdiction.
Moderator:
Marc Jones
, Stewarts Law, UK
Guest Speaker:
Marlon Pinto
, Another Day, UK
Panellist
:
Dr Alexander Amann
, Schwarzler Law, Liechtenstein
18:30 - 19:30
We hope you will join us for a special commission meeting! Please come prepared to give a presentation about something non law related that you are passionate about! You will have 2 minutes to present your favourite topic: prizes for the most entertaining and most persuasive!

Fees & General Info
There are currently no registration fees available.
---
General terms and conditions
By registering you have to accept the general terms and conditions and accept that your registration is considered binding immediately, but participation to the event is possible only after full payment of the registration fee.
Please note that any arrangements related to the participation of the participant in an AIJA event, including but not limited to booking or cancellation of accommodation or flights, as well as respecting the cancellation deadlines indicated in the general terms and conditions, are the sole responsibility of the participant. AIJA shall not be held liable for any expenses the participant may suffer as the result of participant's failure to comply with his/her obligations.
It is recommended for each participant to purchase a cancellation and travel insurance.
Please read the general terms and conditions applicable for AIJA events.
Personal Protection
The personal data that you communicate to us shall be processed by the Iternational Association Of Young Lawyers (AIJA), with its registered office at Avenue de Tervueren 231, 1150 Brussels, Belgium (Tel: +32 2 347 33 34 - office@aija.com), in accordance with Act No. 78-17 of January 6, 1978 relating to data, files and freedoms and Regulation No. 2016/679 on data protection, as of its entry into force on May 25, 2018.
Your data will be managed by AIJA's General Services, Events and Accounts Section:
For the purpose of administering your registration for the event and your on-site access to the event;
In order to pay for the selected services - your bank details will be deleted after receipt of your payment;
In order to communicate information messages from AIJA.
To the extent necessary for the execution of their respective tasks, our subcontractors in charge of our seminar organisation, our IT infrastructure, our management, the production and maintenance of our website and extranet, are likely to gain access to your data from time to time. Their servers are located in the European Union.
Data relating to your participation in the event shall be stored for a period of 10 years. We are obliged to archive billing data until the end of the period required for our tax and accounting obligations, i.e. for 7 full tax years.
We shall store your contact information to keep you informed until you ask us to stop. You have the right to access your data and have it corrected if necessary.