Event Overview
Connect to your MyAIJA account to discover who from your network is attending this event.
Connect
In these challenging times clients are looking for financing more than ever either to bridge the financial shortages they are suffering or to benefit from business opportunities or government measures.
We are therefore honored to invite you to the virtual Banking Finance and Capital Markets Commission Day on 18 November 2020 including :
Participation of bankers and restructuring and insolvency administrators;
Discussions on issues encountered by lenders/creditors/struggled borrowers;
Commission's meeting;
Social event.
We can assure you that participating in our Commission Day will feel like being in an in person event thanks to AIJA's virtual platform that exceeded all expectations during the Annual Congress! Expect the BFCM Commission Day to raise to those high standards.
During our two sessions you will be informed and can share your views on the current changes in financing and refinancing negotiations. For more details on the schedule and the speakers, please go to the programme section of this page.
1. Impact of Covid 19 on (re)financing
The Covid-19 mayhem did not spare (re)refinance deals from a legal and a business perspective. How such changes in the business and legal environment has impacted commercial negotiations and agreements drafting? Insight on both aspects will be provided by our panelists, especially from the lenders' side.
2. (Re)financing of companies in distress
The second session will focus on ways in which clients can obtain or choose insolvency proceeds as a means of refinancing. The panel will include a turnaround and insolvency administrator, an advisor in asset based lending and a real estate financing specialist from different jurisdictions who will give profound insights in various kinds of alternatives to manage expectations (as creditor) and obligations (as debtor).
Organising Committee
Lars Raedschelders
Audrey Jarreton
Liesbet Demasure
All academic sessions are recorded and shared in the Resource Centre the week after the events.
This event takes place during: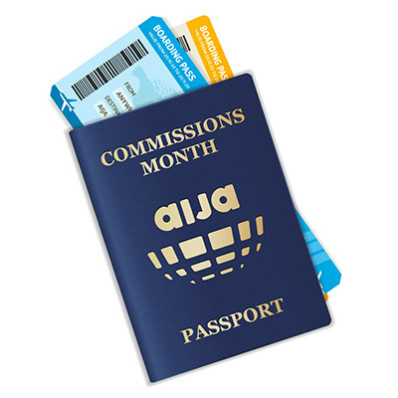 AIJA Commissions Month
20 October - 20 November 2020
Programme - Banking, Finance and Capital Markets Commission Day
13:45 - 14:00
Welcome address by AIJA President François Barré
14:00 - 15:00
During this pandemic period, not only borrowers are suffering from cash flow issues or other contingencies, banks also are anxious about the potential provisions on their loan book to come in the near future. They have difficulties to foresee how deep the recession will be, which sectors and companies will suffer the most, which makes it nearly impossible to forecast credit facilities for any term.
At the same time banks (and private debt providers) have been experiencing loan volume dips due to helicopter money from governments poured into economies, have huge capacity to lend and need to lend and thus fight for the best assets squeezing margin and structures for best borrowers. They sometimes even tag-along with state aids to ensure the sustainability of a business until state aid is made available by according bridge loans to companies to avoid bankruptcy. However, this also may be considered as a risk of a viscious circle for banks potentially leading to lower returns (RORWA).
This webinar will focus on trends in the financing markets from the banks point of view throughout Europe, Latin and Northern America and will give you some tips on how private, quasi-sovereign and sovereign clients can take advantage of these challenging circumstances with the right legal advice.
Moderator:
Lars Raedschelders

, Partner Corporate M&A and Finance at Sherpa Law (Belgium)
Speakers:
Audrey Jarreton

, Counsel Banking and Finance at Stibbe (Luxemburg)

Jurgen Spihlmann Freiberg,

Vice President Fixed Income Wealth Management Crédit Suisse Securities (USA)

Marcin Smolarek

, Head of Banking and Finance, Partner at WKB (Poland)

Michal Miercznicki

, Director Debt Solutions Santander Bank Polska
15:30 - 16:30
During our session, our experienced international panel will take you on the journey of a business struggling to navigate its finance needs in the current pandemic environment, exploring its finance or refinancing options, considering whether it can use real estate security as a lever or whether its lenders might be able to use that real estate as an enforcement tool whilst trying to understand the current restrictions on enforcement across various jurisdictions and asset classes because of COVID. Finally our journey will conclude by envisaging a post enforcement scenario and considering current legal and practical issues that a company or lender may need to be aware of. All of this whilst we try to gaze into our crystal ball to determine what a post 2020 world might look like, with or without COVID.
Moderator:
Bethan Waters

, Partner Banking and Finance at Farrer & Co (UK)
Speakers:
Karl Holmes

, Managing Partner, Asset Based Lending at Cadence Advisory LLP (UK)

Stefaan Van Dyck

, Partner Real Estate Finance at Monard Law (Belgium)

Anton Molchanov

, Counsel, Turnaround & Insolvency Administrator at Arzinger (Ukraine)

Stéphanie Oneyser

, Senior Associate, Insolvency, Litigation and Arbitration at Walder Wyss (Switzerland)
Fees & General Info
There are currently no registration fees available.
---
General terms and conditions
By registering you have to accept the general terms and conditions and accept that your registration is considered binding immediately, but participation to the event is possible only after full payment of the registration fee.
Please note that any arrangements related to the participation of the participant in an AIJA event, including but not limited to booking or cancellation of accommodation or flights, as well as respecting the cancellation deadlines indicated in the general terms and conditions, are the sole responsibility of the participant. AIJA shall not be held liable for any expenses the participant may suffer as the result of participant's failure to comply with his/her obligations.
It is recommended for each participant to purchase a cancellation and travel insurance.
Please read the general terms and conditions applicable for AIJA events.
Personal Protection
The personal data that you communicate to us shall be processed by the Iternational Association Of Young Lawyers (AIJA), with its registered office at Avenue de Tervueren 231, 1150 Brussels, Belgium (Tel: +32 2 347 33 34 - office@aija.com), in accordance with Act No. 78-17 of January 6, 1978 relating to data, files and freedoms and Regulation No. 2016/679 on data protection, as of its entry into force on May 25, 2018.
Your data will be managed by AIJA's General Services, Events and Accounts Section:
For the purpose of administering your registration for the event and your on-site access to the event;
In order to pay for the selected services - your bank details will be deleted after receipt of your payment;
In order to communicate information messages from AIJA.
To the extent necessary for the execution of their respective tasks, our subcontractors in charge of our seminar organisation, our IT infrastructure, our management, the production and maintenance of our website and extranet, are likely to gain access to your data from time to time. Their servers are located in the European Union.
Data relating to your participation in the event shall be stored for a period of 10 years. We are obliged to archive billing data until the end of the period required for our tax and accounting obligations, i.e. for 7 full tax years.
We shall store your contact information to keep you informed until you ask us to stop. You have the right to access your data and have it corrected if necessary.