Event Overview
Connect to your MyAIJA account to discover who from your network is attending this event.
Connect
Most world's economies are not maintaining a good pace with today's demanding and abrupt changes. This lack of innovation strongly affects our environment. Raw materials are shrinking and its traditional linear system does not support a sustainable economy anymore.
Thus, a circular economy, by disrupting current means of production, consumption, and waste, prompting a prolific environment for innovative endeavors, should be a solution to the scarce linear economy of raw materials and energy.
Policies in Asia, Europe and the Americas are incorporating mandates on eco-design and shared responsibilities between national governments, companies, and individuals. These mandates and cooperation between parties are challenging traditional legislative methods to include a more circular economy thinking/approach into several areas of practice.
Our E&E Commission wants to give you an overview within the fascinating and innovative field of circular economy.
Organising Committee
Daria CAPOTORTO, Tonucci & Partners
Jeroen DE CONINCK, Advocatenkantoor De Coninck
Carlos DEL RAZO, Solórzano, Carvajal, González y Pérez Correa, S.C.
This event takes place during: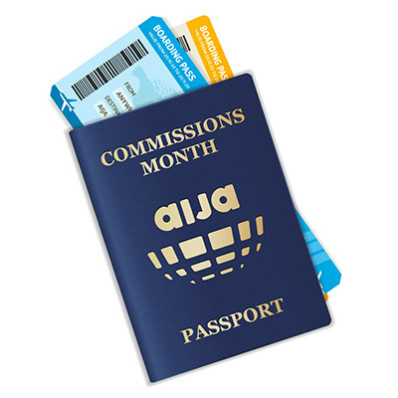 AIJA Commissions Month
20 October - 20 November 2020
Programme - Environmental and Energy Law Commission Day
14:45 - 15:00

Introduction given by the AIJA President and the Energy & Environment Commission President
15:00 - 15:45
Keynote speaker
Patrick VANDENBEMPT
(Facadeclick) will discuss how his Belgian company with international ambitions started in 2016 with the production of circular walls, the legal encumbrances and his view on the future of circularity as an entrepreneur. Interview done by
Jeroen De Coninck
.
The interview will be followed by an informal Q&A session.
16:00 - 16:45

A roundup on the country reports regarding circularity – open discussion moderated by Jeroen De Coninck

Following the discussion, Carlos Del Razo will interview Katarzyna Kuzma – Public Procurement, circularity and sustainability – a practical view on how circularity is taken care by governments.
17:00 - 18:15
Panel discussion about circularity in Europe, LATAM and Asia
Moderator:
Jonas Voorter

, Phd Student UHasselt, Belgium
Speakers:
Carlos Del Razo

, Mexico

Stephan Korte

, Germany

Vikas Saraswat

, India
18:30 - 19:00
Speed-dating to connect with people with interest in Environmental & Energy Law (in cooperation with the Public Procurement Interest Group).
Register here:
https://bit.ly/386wcwl
Fees & General Info
There are currently no registration fees available.
---
General terms and conditions
By registering you have to accept the general terms and conditions and accept that your registration is considered binding immediately, but participation to the event is possible only after full payment of the registration fee.
Please note that any arrangements related to the participation of the participant in an AIJA event, including but not limited to booking or cancellation of accommodation or flights, as well as respecting the cancellation deadlines indicated in the general terms and conditions, are the sole responsibility of the participant. AIJA shall not be held liable for any expenses the participant may suffer as the result of participant's failure to comply with his/her obligations.
It is recommended for each participant to purchase a cancellation and travel insurance.
Please read the general terms and conditions applicable for AIJA events.
Personal Protection
The personal data that you communicate to us shall be processed by the Iternational Association Of Young Lawyers (AIJA), with its registered office at Avenue de Tervueren 231, 1150 Brussels, Belgium (Tel: +32 2 347 33 34 - office@aija.com), in accordance with Act No. 78-17 of January 6, 1978 relating to data, files and freedoms and Regulation No. 2016/679 on data protection, as of its entry into force on May 25, 2018.
Your data will be managed by AIJA's General Services, Events and Accounts Section:
For the purpose of administering your registration for the event and your on-site access to the event;
In order to pay for the selected services - your bank details will be deleted after receipt of your payment;
In order to communicate information messages from AIJA.
To the extent necessary for the execution of their respective tasks, our subcontractors in charge of our seminar organisation, our IT infrastructure, our management, the production and maintenance of our website and extranet, are likely to gain access to your data from time to time. Their servers are located in the European Union.
Data relating to your participation in the event shall be stored for a period of 10 years. We are obliged to archive billing data until the end of the period required for our tax and accounting obligations, i.e. for 7 full tax years.
We shall store your contact information to keep you informed until you ask us to stop. You have the right to access your data and have it corrected if necessary.