Event Overview
Are you ready to take on an exciting challenge? Run. Bike. Walk. Create an impact with every step. Take up the AIJA 2021 World Tour Challenge to show your support for Human Rights. Complete 59kms, indoor or outdoor, with a team from anywhere in the world between 28 June to 4 July 2021, 23:59 CEST.
Last year, we raised over €5,000 in solidarity with LGBTQIA+ rights and supported the ILGA WORLD. Let's make it bigger, bolder and better this year by exceeding the 5K mark to make a difference in the lives of the most vulnerable communities.
As part of AIJA's 59th birthday celebration, we are committing towards Human Rights and Innovation and raising money for TRIAL International. It is a non-governmental organisation fighting impunity for international crimes and supporting victims in their quest for justice. Learn more about TRIAL International below.
AIJA invites all runners, cyclists, power walkers, AIJA members and anyone interested in being a part of something special to make every step count towards justice.
Here are four simple STEPS to participate:
1. Sign up to join a team in your country.
We have free registration for all participants. Once registered, you will receive a welcome email confirming your place and national team in the following days.
You will soon be invited to your team's WhatsApp group to meet other participants and decide on the distance you are completing individually. Team members can independently choose their route, starting time and pace. Each national team is required to complete at least 59km between 28 June to 4 July 2021.
Register here before 25 June 21
2. Run/bike/walk for a cause.
Wear to represent. Show your support by wearing something representing the cause, e.g., a red cape/long scarf representing the fight for justice, handprints on the shirt expressing support for human rights, write 'Run for justice' on your shirt/socks/face. And/or wear something related to AIJA, e.g., red t-shirt, SOS Avocats t-shirt, AIJA written or painted on the skin, AIJA badge, etc.
Use tracking app. Run, bike, or walk using any tracking app such as Strava, RunKeeper, Runtastic, etc. and submit your time along with photographs, selfies and videos capturing moments from your activity in your team's WhatsApp group and encouraging others to do the same. These will be published on AIJA's social me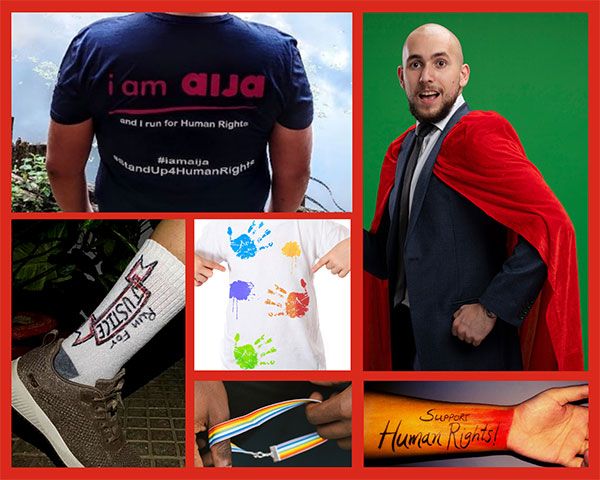 3. Share. Invite. Get Sponsored.
Spread the word on social media and encourage others to sign up. Publish your activity photo and ask people to sponsor your participation in the challenge with a donation at this link, https://gofund.me/47e6855b . Make them a part of your cause. You can use the following hashtags for your posts: #weareaija, #aijaworldtour2021, #innovate4humanrights #59kmchallenge
4. Support Human Rights. Support Justice.
We aim to raise funds for TRIAL International.
TRIAL International is a non-governmental organisation fighting impunity for international crimes and supporting victims in their quest for justice. TRIAL International takes an innovative approach to the law, paving the way to justice for survivors of unspeakable sufferings. The organisation provides legal assistance, litigates cases, develops local capacity, and pushes the human rights agenda forward. Know more about the organisation, https://trialinternational.org/
We suggest a minimum donation of €5; however, you are free to give any amount you are comfortable with. Even if you are not participating in the challenge, you can support the cause. Your donation can go a long way in making a difference in the lives of the most vulnerable people and helping TRIAL International work towards justice.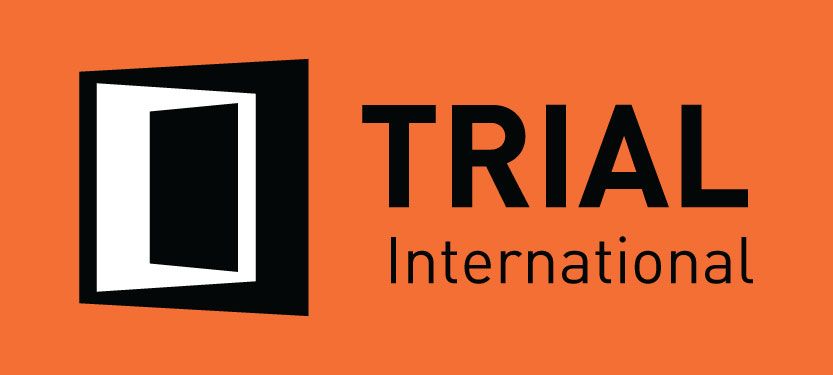 MAKE A DIFFERENCE. DONATE TODAY!
This initiative is organised by the Human Rights Committee, AIJA President François Barré and the National Representatives Committee.
Fees & General Info
There are currently no registration fees available.
---
General terms and conditions
By registering you have to accept the general terms and conditions and accept that your registration is considered binding immediately, but participation to the event is possible only after full payment of the registration fee.
Please note that any arrangements related to the participation of the participant in an AIJA event, including but not limited to booking or cancellation of accommodation or flights, as well as respecting the cancellation deadlines indicated in the general terms and conditions, are the sole responsibility of the participant. AIJA shall not be held liable for any expenses the participant may suffer as the result of participant's failure to comply with his/her obligations.
It is recommended for each participant to purchase a cancellation and travel insurance.
Please read the general terms and conditions applicable for AIJA events.
Personal Protection
The personal data that you communicate to us shall be processed by the Iternational Association Of Young Lawyers (AIJA), with its registered office at Avenue de Tervueren 231, 1150 Brussels, Belgium (Tel: +32 2 347 33 34 - office@aija.com), in accordance with Act No. 78-17 of January 6, 1978 relating to data, files and freedoms and Regulation No. 2016/679 on data protection, as of its entry into force on May 25, 2018.
Your data will be managed by AIJA's General Services, Events and Accounts Section:
For the purpose of administering your registration for the event and your on-site access to the event;
In order to pay for the selected services - your bank details will be deleted after receipt of your payment;
In order to communicate information messages from AIJA.
To the extent necessary for the execution of their respective tasks, our subcontractors in charge of our seminar organisation, our IT infrastructure, our management, the production and maintenance of our website and extranet, are likely to gain access to your data from time to time. Their servers are located in the European Union.
Data relating to your participation in the event shall be stored for a period of 10 years. We are obliged to archive billing data until the end of the period required for our tax and accounting obligations, i.e. for 7 full tax years.
We shall store your contact information to keep you informed until you ask us to stop. You have the right to access your data and have it corrected if necessary.