Event Overview
Connect to your MyAIJA account to discover who from your network is attending this event.
Connect
Seven years on from AIJA's ground-breaking seminar, "The same sex family: 'going global'", LGBTQ+ individuals and families are more visible than ever before. More countries have legalised same-sex marriage. Trans voices are being heard as part of mainstream national and international conversations in ways that few could have predicted.
For all the progress that has been made, huge challenges remain. 71 jurisdictions currently criminalise private, consensual, same-sex sexual activity (and in 11 of those the death penalty is a possible sentence). Fifteen jurisdictions criminalise the gender identity and/or expression of trans people. Many others refuse to recognise same-sex family relationships at all, and countless challenges remain.
This seminar will explore:
same-sex marriage, civil partnerships and LGBT rights, including international developments in the last five years;
the developing law relating to financial claims upon separation, including an exploration of the role of gender in such claims;
trans issues;
LGBT issues in children cases;
surrogacy and immigration issues; and
wealth planning for international LGBT+ families.
08:30 - 09:30
Registrations at Friends House
09:30 - 10:00
Welcome address by the AIJA President and the OC
10:00 - 11:15
An update as to developments in recent years and a look at potential progress and challenges facing LGBT+ communities in relation to rights and recognition.
Moderator:
John Davies
, Farrer & Co LLP, UNITED KINGDOM
Speakers:
Scott Halliday

, Irwin Mitchell, UNITED KINGDOM

Paul van Lange

, Voogt Advokaten, NETHERLANDS

Sandra Strahm

, Schwärzler Rechtsanwälte, SWITZERLAND

Melanie Burtscher,

Schwärzler Rechtsanwälte, LIECHTENSTEIN
11:45 - 13:00
A panel discussion considering whether courts are gender blind when it comes to financial disputes on divorce or relationship breakdown. What if the claim is made following the breakdown of a same-sex relationship? Does that make any difference to the way the financially weaker/claimant party is treated in practice?
Moderator:
Jennifer Wilkie
, Burness Paull, UNITED KINGDOM
Speakers:
Rachael Kelsey

, SKO Family Law Specialists, UNITED KINGDOM

Frances Auchincloss Goldsmith

, Libra Avocats, FRANCE

Roxane Reiser

, 1 Hare Court, UNITED KINGDOM/SWITZERLAND
13:00 - 14:00
Lunch - at the seminar venue
14:00 - 15:15
A panel discussion considering what considerations there might be when acting for members of LGBTQ+ families in different jurisdictions (including in jurisdictions where marriage is not open to them). This discussion will also consider how "neutral" tax law is so far as it relates to LGBTQ+ issues and whether there are tax burdens which are more likely to affect LGBTQ+ people.
Hannah Mantle

, Forsters LLP, UNITED KINGDOM

Ruth A Mattson

, Verrill Dana, USA

Catherine Kavadze

, MLL, SWITZERLAND

Valentin Todorow

, Raue, GERMANY

Julien Tron

, SWITZERLAND (Moderator)
15:45 - 17:00
A session considering issues relating to LGBTQ+ pensions, including the extent to which the type of partnership determines the pension rights of partners and spouses. Do partners have the same pension rights as spouses? Is a less strict approach conceivable? What about LGBTQ+ partners in jurisdictions where marriage is not open to them?
Moderator:
Ferenc Ballegeer,
FB-tax, Belgium
Speakers:
Inès Amar

, Libra Avocats, France

Julius Berling

, Mishcon de Reya, United Kingdom

Matthijs Roest Crollius

, Doorn & Keizer, The Netherlands

Lucy Chebout

, Raue, Germany
17:00
End of first day scientific program
19:15 - 22:30

• Embark: 19.15 at Westminster Pier
• Disembark: 22.30 at Westminster Pier
09:00 - 09:30
Registrations at Friends House
09:30 - 10:45
Moderators:

Emma Holland and Jenny Duggan
, Stewarts, UNITED KINGDOM
Speakers:
Berangere Diot

, Cadiou & Barbe FRANCE

Andrea Dorjee-Good

, Schellenberg Wittmer, SWITZERLAND

Carolina Marin Pedreno

, Dawson Cornwell, UNITED KINGDOM/SPAIN

Fernanda Machado,

BRAZIL
11:15 - 12:15
A discussion concerning the challenges faced by LGBTQ+ asylum seekers fleeing persecution.
Malini Skandachanmugarasan

, UNITED KINGDOM

Moud Goba

, UNITED KINGDOM
12:15 - 13:15
An introduction to LGBTQ+ paths to parenthood, including international and domestic adoption, surrogacy and assisted reproduction. This session will explore the various options in different jurisdictions.
Moderator:

Katie Newbury
, Kingsley Napley, UNITED KINGDOM
Speakers:
Connie Atkinson,

Kingsley Napley, UNITED KINGDOM

Veronica Dindo

, ITALY

Lieven Vandendriessche

, BELGIUM
14:30 - 15:30

An introduction to the trans* space designed for audiences coming to the subject for the first time.

16:00 - 17:00
An exploration of the approach of the court to child welfare issues involving gender identity in different jurisdictions. The role of parents, medical professionals, schools and the state.
Niamh Ni Ghairbhia

, Garvey Avocats, FRANCE

John Davies

, Farrer & Co LLP, UNITED KINGDOM

Katie Fudakowski

, Farrer & Co LLP, UNITED KINGDOM

Kristin Doeberl,

Verrill Dana, USA

Scott Halliday

, Irwin Mitchel, UNITED KINGDOM
17:00
End of second day scientific programme
Fees & General Info
There are currently no registration fees available.
---
General terms and conditions
By registering you have to accept the general terms and conditions and accept that your registration is considered binding immediately, but participation to the event is possible only after full payment of the registration fee.
Please note that any arrangements related to the participation of the participant in an AIJA event, including but not limited to booking or cancellation of accommodation or flights, as well as respecting the cancellation deadlines indicated in the general terms and conditions, are the sole responsibility of the participant. AIJA shall not be held liable for any expenses the participant may suffer as the result of participant's failure to comply with his/her obligations.
It is recommended for each participant to purchase a cancellation and travel insurance.
Please read the general terms and conditions applicable for AIJA events.
Prepare your stay
Seminar Venue
The seminar will be taking place at Friends House.
Friends House is a meeting and event space in Euston, London. They are one of just a few London venues to be Green Tourism Gold accredited.
The venue is located in the city centre very close to Regent Park and the British Museum.
Contact details:
Address: 173-177 Euston Road, NW1 2BJ , London
Phone: +44 (0)20 7663 1100
Email: events@quaker.org.uk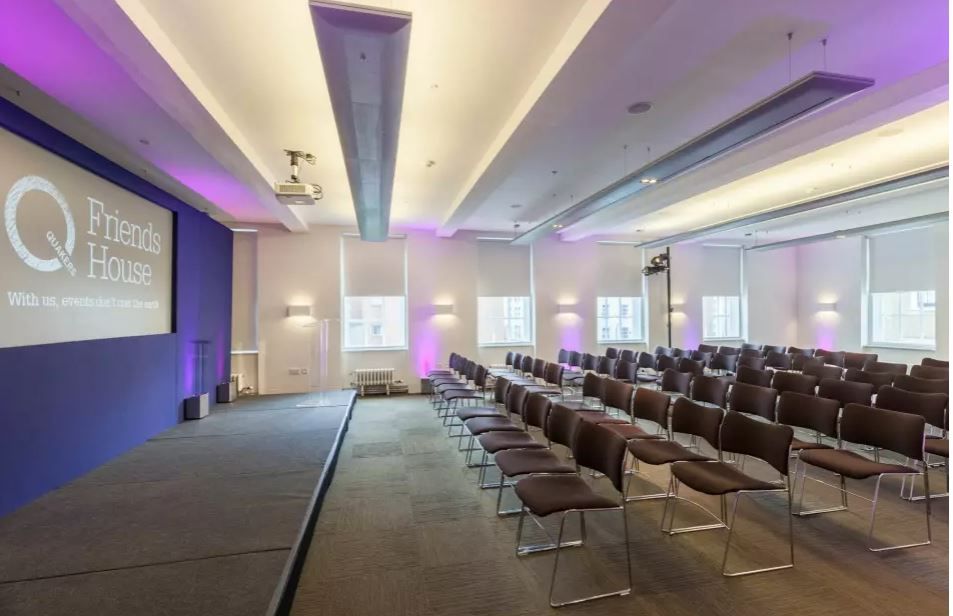 Accommodation
We have negotiated special rates for the participants of the seminar with Ambassadors Bloomsbury Hotel:
Before 26 May 2022, the preferred rate for those registered to the AIJA seminar will be £ 199.00.
After 26 May 2022, the rate for those registered to the AIJA seminar will be 10% discount from best available rate the hotel will be selling at that time of the bookings
AIJA participants will also benefit from a 10% discount in food and beverage when staying at the hotel.
When booking your accommodation, please use the 3rd Party Authorization form and email to reservations@ambassadors.co.uk quoting "Friends House" to get the preferred rate.
Rates are per room, per night, taxes and breakfast.
Please note that rooms will be allocated on a first come first served basis according to availability and that we have the special rates until 26 May 2022.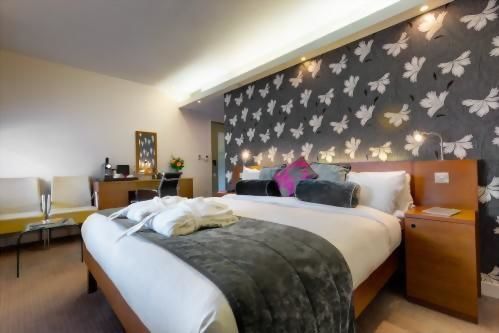 Sponsors
Become a sponsor
Partnership with AIJA as a sponsor provides the best networking opportunities in a relaxed business environment.
If you have any questions, contact us on 'Become a sponsor' and check for more opportunities.
Personal Protection
The personal data that you communicate to us shall be processed by the Iternational Association Of Young Lawyers (AIJA), with its registered office at Avenue de Tervueren 231, 1150 Brussels, Belgium (Tel: +32 2 347 33 34 - office@aija.com), in accordance with Act No. 78-17 of January 6, 1978 relating to data, files and freedoms and Regulation No. 2016/679 on data protection, as of its entry into force on May 25, 2018.
Your data will be managed by AIJA's General Services, Events and Accounts Section:
For the purpose of administering your registration for the event and your on-site access to the event;
In order to pay for the selected services - your bank details will be deleted after receipt of your payment;
In order to communicate information messages from AIJA.
To the extent necessary for the execution of their respective tasks, our subcontractors in charge of our seminar organisation, our IT infrastructure, our management, the production and maintenance of our website and extranet, are likely to gain access to your data from time to time. Their servers are located in the European Union.
Data relating to your participation in the event shall be stored for a period of 10 years. We are obliged to archive billing data until the end of the period required for our tax and accounting obligations, i.e. for 7 full tax years.
We shall store your contact information to keep you informed until you ask us to stop. You have the right to access your data and have it corrected if necessary.